Act Now To Stop Trump's EPA Pick!
If you love asbestos, you'll love Nancy Beck. She's Trump's pick to lead chemical safety policy at the EPA.
Nancy Beck's previous job was defending the safety of chemicals for companies like Monsanto, Chevron, ExxonMobil and companies that make asbestos and other harmful chemicals.  
Most recently, Beck's appointment was criticized by Robert Sussman, a former EPA official who now serves on a National Academy of Sciences toxicology board. He called Beck's appointment "disappointing" and noted that she has demonstrated "hostility [to EPA] and a long history of lobbying for the [chemical] industry…."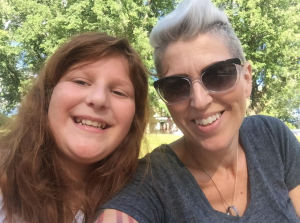 Heather Von St. James, a fierce survivor of mesothelioma, an asbestos-related illness, is petitioning for a full ethics investigation of Nancy Beck. Diagnosed with this terminal disease when her daughter was just three months old, Heather beat the odds and eleven years later she is fighting for all of our health.
Heather has experienced first hand the horrible consequences of letting chemical companies determine our chemical safety policy. Please help Heather hold the EPA accountable by signing her petition today! And check out her recent article in the Guardian on Trump's attacks on our health.
And sign up here to stay updated on this action and others!
Help share the petition on social media clicking an downloading the graphics below: