Take action today! Tell the EPA to hold Chemours responsible.
A coalition of nonprofit, community, and environmental justice groups released a new video called 'Cape Fear Courage' today, which tells the story of North Carolina communities fighting for information on the "forever chemicals" polluting their drinking water. The groups teamed up with Emmy-award winning filmmakers from Peak Plastic Foundation to highlight their fight for answers.
Often called "forever chemicals," PFAS have raised significant concern in the U.S. and globally because of their persistence and potential to bioaccumulate, along with their widespread presence in living organisms, products, and the environment, and demonstrated adverse health effects at low doses.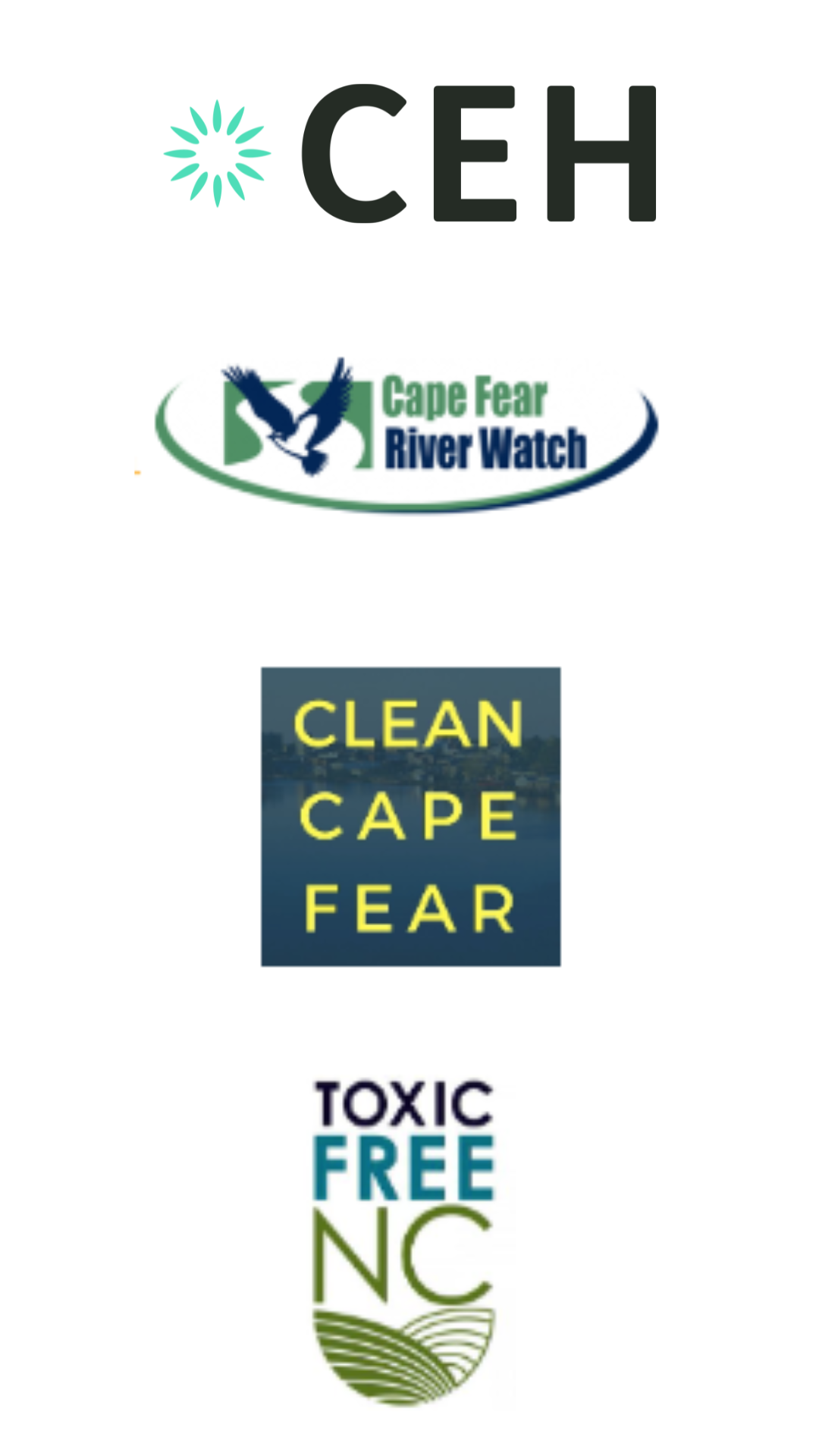 Center for Environmental Health has joined grassroots groups in North Carolina in the fight to protect public and environmental health from toxic PFAS "forever chemicals."
Cape Fear River Watch is working to protect and improve the water quality of the Cape Fear River Basin for all people through education, advocacy and action, with a proven track record of success. 
Clean Cape Fear is an alliance of established advocacy groups, community leaders, educators, and professionals working together to restore and protect our water quality, as well as spotlight deficiencies in governmental regulations that adversely impact our right to clean water. 
Toxic Free North Carolina is engaging the community in initiatives that advance environmental health and justice by advocating for safe alternatives to harmful pesticides and chemicals. Their vision is a toxic-free North Carolina that is part of a just and equitable global community where human and environmental health are valued, respected, and enjoyed by all. 
Local Ways to Get Involved