In Celebration of Juneteenth

At CEH, we have always recognized that environmental, social, and racial justice are deeply intertwined. In our country's long and ugly history of oppressing Black Americans, we can't separate environmental harm, which is so often focused on communities of color, from the broader systemic racism that threatens Black bodies and destroys Black lives every day.
Since our founding in 1996, we've prioritized diversity, equity, and inclusion as core values in our work. In July 2019, we added a conscious commitment to justice as well, and formed our Justice, Equity, Diversity, and Inclusion (JEDI) committee. We're working with expert consultants to help ensure that these values are embedded at the heart of all the work we do. 
Juneteenth
For the past 156 years, June 19th has been a celebration of justice and equality for the Black community. On June 19th, 1865, Black Americans in Galveston, Texas were told that all slaves in the United States were free – a full two and a half years after the official signing of the Emancipation Proclamation. This is the order given by General Gordon Granger:
"The people of Texas are informed that, in accordance with a proclamation from the Executive of the United States, all slaves are free. This involves an absolute equality of personal rights and rights of property between former masters and slaves, and the connection heretofore existing between them becomes that between employer and hired labor. The freedmen are advised to remain quietly at their present homes and work for wages. They are informed that they will not be allowed to collect at military posts and that they will not be supported in idleness either there or elsewhere." — General Gordon Granger
Despite its troubling tones of white supremacy, Black Americans throughout Texas and Louisiana were exhilarated by Granger's announcement and their new-found freedom.
Did you know that this is the official Juneteenth flag? Read about it here.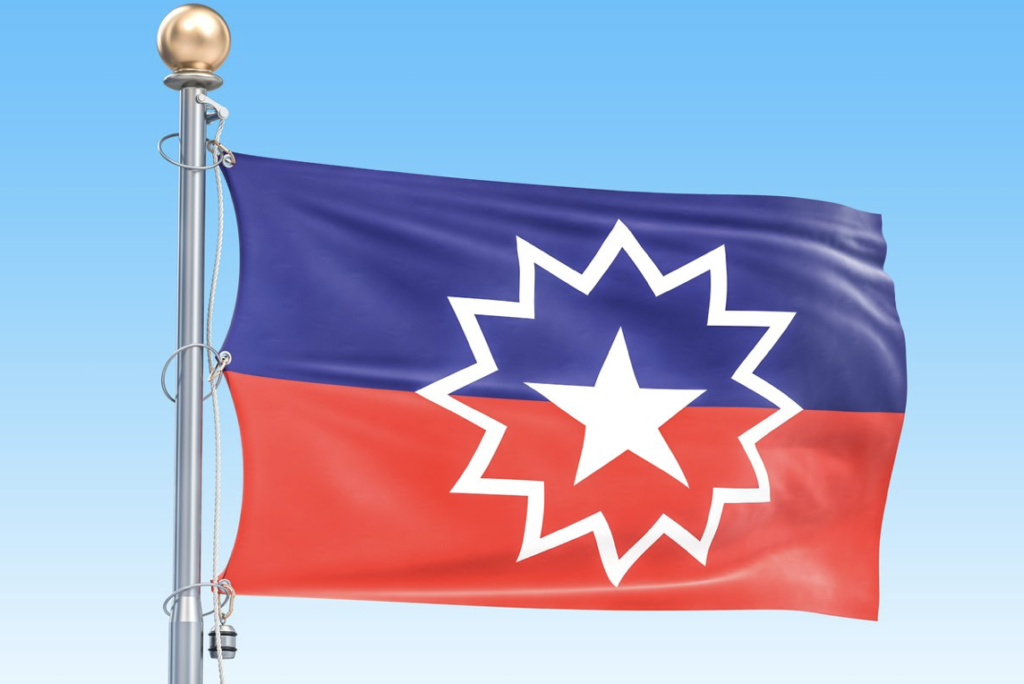 This week, the CEH staff is celebrating and reflecting on Juneteenth and taking this opportunity to reaffirm our commitment to the pursuit of justice. Because racial and environmental justice are not destinations, but lifelong journeys, this work is never done, which is why days like Juneteenth are important reminders to stay focused on justice, diversity, equity, and inclusion.
We support and follow the leads of Black-led organizations like Black Lives Matter, Red Black & Green New Deal, and Black Women for Wellness, and hope that you will take a moment to support these organizations today.