Eat your peas, not pfas Virtual Town Hall Guests
On November 10th at 12pm PT/3pm ET, CEH will host a town hall featuring leaders on the frontlines advocating for healthy foodware as well as the manufacturers going the extra mile to ensure their products are safe for children. Our panel will feature Randall Miller, Managing Director of Programs at the Center for Environmental Health; David Fridland, Sustainability Maven at ECOS-Products, PBC; Sue Chiang, Food Program Director at the Center for Environmental Health; and Mark Rossi, Executive Director of Clean Production Action (CPA).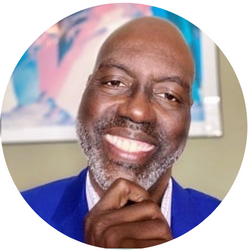 Randall Miller
Managing Director of Programs, Center for Environmental Health
Randall Miller comes to CEH's managing director of program's role, having worked for the past twenty-five years as a senior leader in philanthropic, advocacy, and academic settings. Most recently, Randall led the San Francisco Bay Area chapter of Physicians for Social Responsibility and has previously served as senior director or program officer at the Community Health Investment Fund, the Tides Foundation, the Evelyn and Walter Haas Jr. Fund, and the Arcus Foundation as well as the executive director of the National Task Force on AIDS Prevention. He holds a PhD in Social Ethics and has taught courses in ethics and leadership at the Pacific School of Religion, the University of CA Berkeley, and other graduate institutions.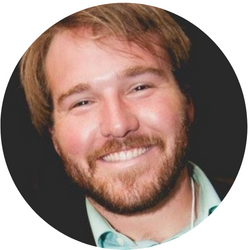 David Fridland
Sustainability Maven, ECOS-Products, PBC

David Fridland is the Sustainability Maven at Eco-Products, PBC, where he ensures that sustainability is woven throughout the business. From supply chain to end-of-life issues, David is involved in every facet of the Eco-Products strategy. He has been a key member of the team at Eco-Products that has brought our new line of molded fiber items –Vanguard—to the market. David has been in the Zero Waste industry since graduating from the University of Colorado in 2012, and received his Masters in Public Policy from the University of Denver in 2017.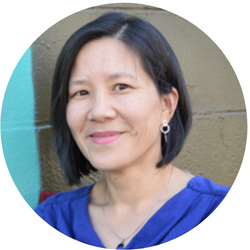 Sue Chiang
Food Program Director, Center for Environmental Health

At CEH, Sue Chiang works with institutional purchasers from a wide range of sectors to harness their collective buying power to eliminate the use of harmful chemicals and expand the market for environmentally preferable products. Her current focus is on hormone disrupting chemicals in consumer products, particularly in food and food packaging. She has over two decades of experience in the environmental health field through a variety of organizations including as a consultant to the San Francisco Foundation where she provided capacity building opportunities for their Environmental Health and Justice Initiative's grantees; as Community Health Advocate at Greenaction, where she served as liaison to the national Health Care without Harm Campaign and played a leading role in linking community organizing efforts in Northern California against dangerous medical waste incineration practices to upstream pollution prevention strategies with hospitals; and as a Research Associate at the Environmental Defense Fund in their toxics program. Sue received a B.A. degree in environmental science from Barnard College and completed a double-Master's program at University of California Berkeley's Goldman School of Public Policy and the Graduate School of Public Health, where she was a recipient of the prestigious Switzer Environmental Fellowship. She also serves on the U.S. Board of the Global Alliance for Incinerator Alternatives.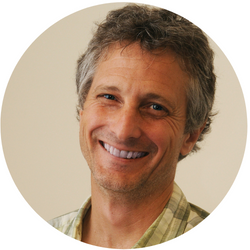 Mark S. Rossi
Executive Director, Clean Production Action (CPA)
Mark Rossi has the unique ability to bring together diverse groups and achieve innovative outcomes. He is the co-creator of GreenScreen® for Safer Chemicals, a globally-recognized chemical hazard assessment method used by governments and businesses to identify safer alternatives to toxic chemicals. In 2017, Mark led CPA's launch of GreenScreen Certified™, a certification program for products that meet rigorous GreenScreen criteria. Mark is the co-founder of the Chemical Footprint Project (CFP), a first-of-its-kind initiative to quantitatively measure chemical footprints, and allow manufacturers and retailers to benchmark and communicate their progress in chemicals management performance and in reducing potentially hazardous chemicals relative to industry peers. He is the founder of BizNGO, a collaborative of businesses, NGOs, and governments that work together to create solutions for safer chemicals and sustainable materials. BizNGO products include the Principles for Chemical Ingredient Disclosure, Chemical Alternatives Assessment Protocol, Plastics Scorecard, and Alternatives to Methylene Chloride in Paint and Varnish Strippers. Mark led the integration of the Investor Environmental Health Network (IEHN) into CPA in 2018. IEHN is a collaborative of investors that promotes safer chemicals in corporations with the goals of enhancing the health of people and the planet, as well as shareholder value. He is the recipient of the US EPA's Region 1 Environmental Merit Award and National Pollution Prevention Roundtable's P2 Ambassador Award. His doctorate is in Environmental Policy from the Massachusetts Institute of Technology.
Special Guest: Shanza Syed
And a special guest of a high-school student who's leading the charge for healthy foodware at her school in conversation with our CEO Michael Green.