10 Best Non-Toxic Diaper Creams
Our top recommendations for your baby's bottom that parents love
Updated for 2022!
We get it- you're busy but you also want the best for your baby. But who has the time to sit down and do hours of research on the best diaper creams for your baby's bottom? That's why we're here! We have nothing butt (get it?) amazing products for our non-toxic diaper cream roundup. These 10 products are free from irritants like petroleum products and fragrances and use soothing ingredients to keep diaper rash at bay. Some options have non-nano zinc oxide to protect the skin, and some work more as an ointment to prevent redness. Looking for an organic diaper balm? We've got those too. As always, we thoroughly researched consumer reviews to ensure you're getting a stellar product that actually works and that parents love.
---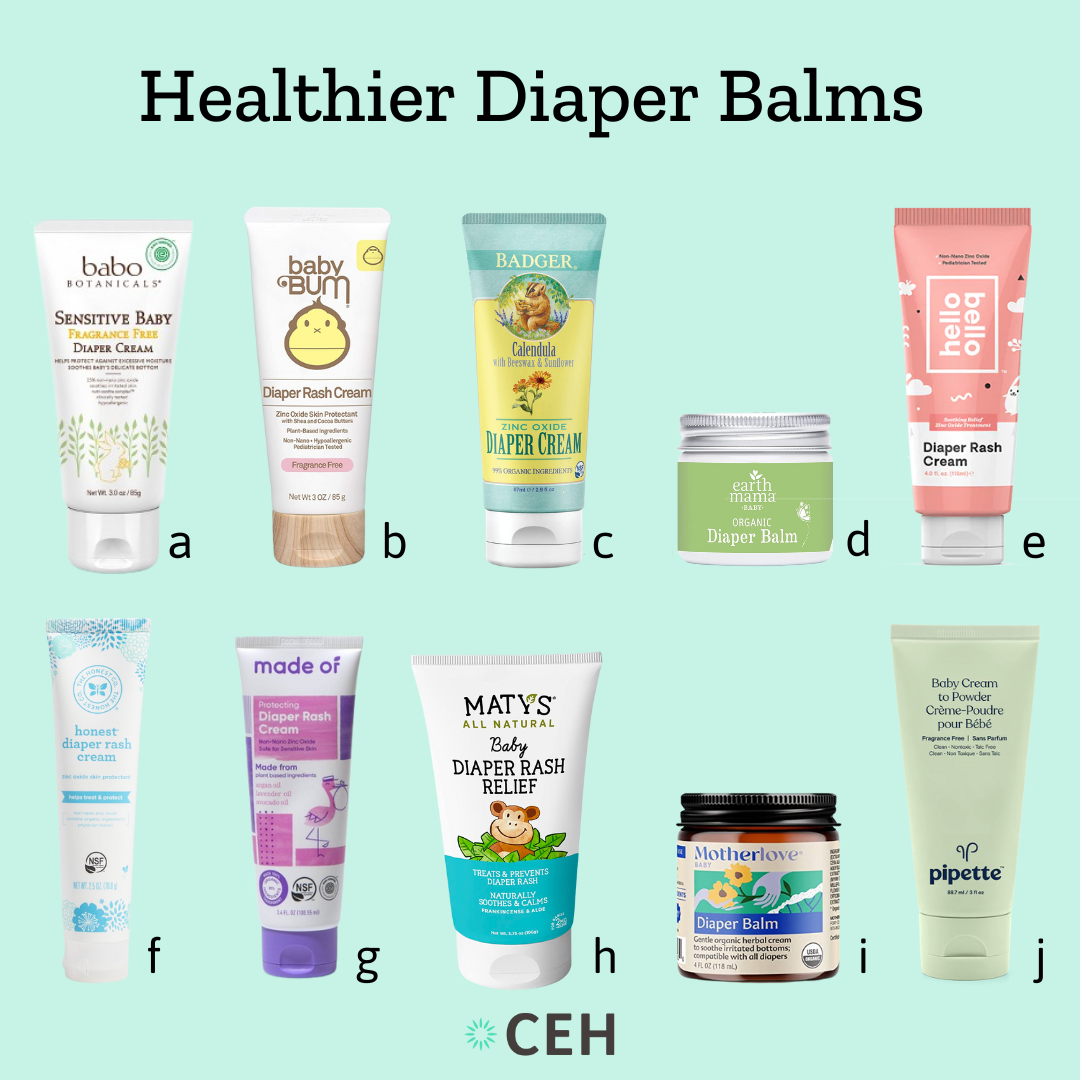 a) Babo Botanicals Sensitive Baby Fragrance Free Diaper Cream
c) Badger Baby Balm and Zinc Oxide Diaper Cream
d) Earth Mama Organic Diaper Balm
e) Hello Bello Diaper Rash Cream
f) Honest Company Diaper Rash Cream
g) Made Of Organic Diaper Rash Cream
h) Naty's Organic Baby Diaper Rash Relief
i) Motherlove Diaper Rash Balm
j) Pipette Baby Cream to Powder
If you're looking for some non-toxic baby wipes to go with these diaper creams, check out our wipes roundup.
We rely on EWG's consumer databases, the Think Dirty App, and GoodGuide in addition to consumer reviews and widespread availability of products to generate these recommendations. Learn more on our methodology page.