Non-Toxic Bathroom Cleaners
products you can buy to make your bathroom squeaky clean without dangerous fumes
Nobody likes doing it, but it's got to be done! Cleaning the bathroom doesn't have to be gross or involve lots of chemicals with dangerous fumes that leave your eyes teary and your head hurting. You can use an all purpose cleaner on most surfaces in the bathroom, but sometimes you need a little extra oomph to get rid of hard water stains and mold or mildew. Every now and then we also find ourselves needing to clear the drains too! We checked out all the lists and figured out which bathroom cleaning products are the safest and effective.
In addition to these products, we also love using a simple non-toxic all purpose cleaner and have lots of DIY cleaner recipes for getting your bathroom squeaky clean.
---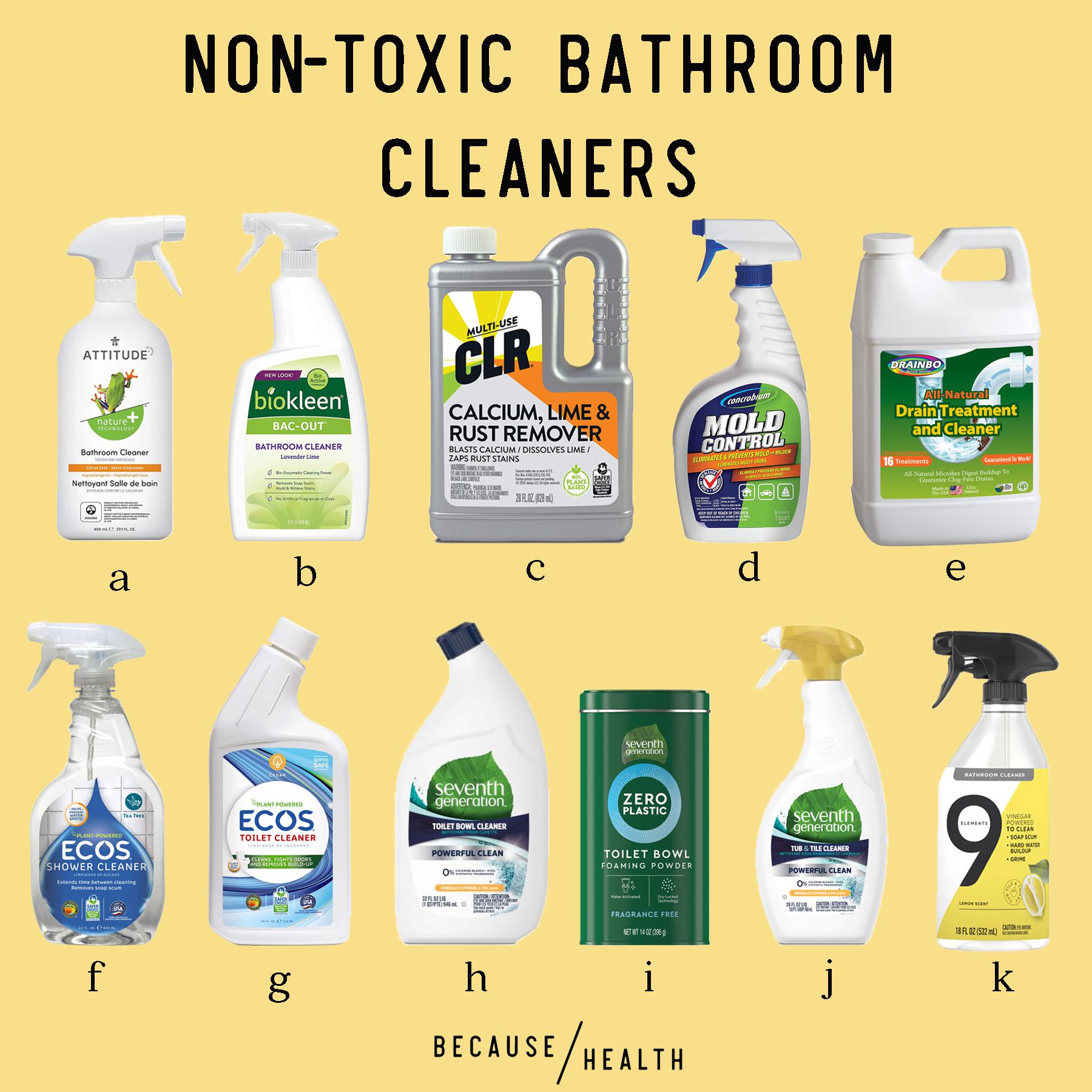 a) Attitude Bathroom Cleaner b) Biokleen Bac-out Bathroom Cleaner c) CLR Calcium Lime Rust Cleaner d) Concrobium Mold Control e) Drainbo drain treatment and cleaner f) ECOS Shower Cleaner g) ECOS Toilet Cleaner h) Seventh Generation Toilet Bowl Cleaner i) Seventh Generation Zero Plastic Toilet Bowl Foaming Powder j) Seventh Generation Tub and Tile Cleaner k) 9 Elements Bathroom Cleaner
We rely on EWG's consumer databases, the Think Dirty App, and GoodGuide in addition to consumer reviews and widespread availability of products to generate these recommendations. Learn more on our methodology page.