6 Non-Toxic and Plastic-Free Shampoos
We found 5 shampoo bars and 1 refillable option
We've had a lot of asks for products with sustainable packaging. We heard you! Sustainable, non-toxic, well-reviewed products are actually harder to find than you think. Who knew? But we did a ton of research and found some great options! We searched high and wide and found these 5 non-toxic shampoo bars and one refillable shampoo that comes in an aluminum bottle. These shampoo products are a great way to reduce your plastic consumption without compromising on safe ingredients. A win-win in our book for the planet and your health!
---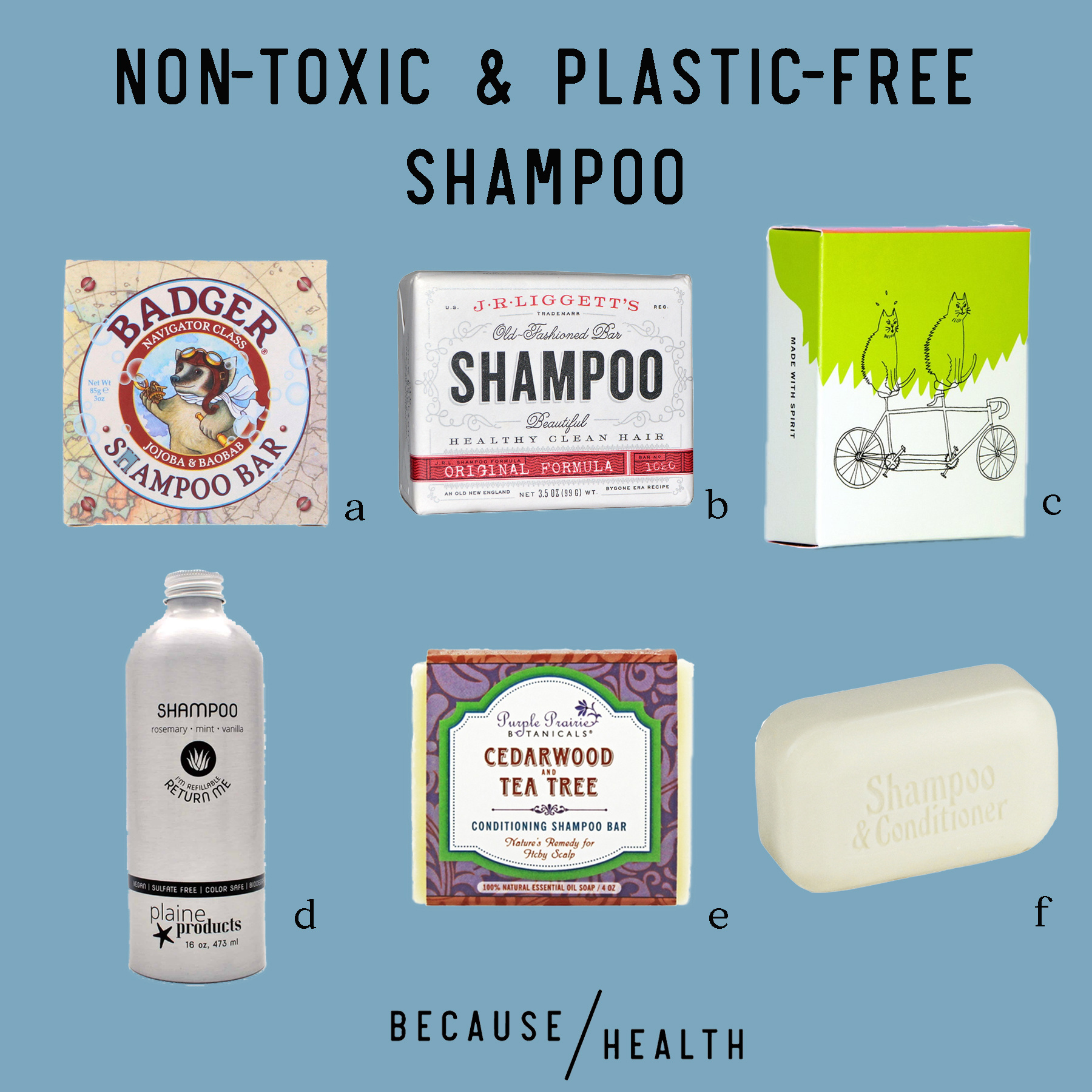 a) Badger Shampoo Bar b) J.R. Liggett's Shampoo Bar c) Meow Meow Tweet Rosemary Avocado Shampoo Bar d) Plaine Products Rosemary, Mint, Vanilla Eco-friendly Shampoo e) Purple Prairie Cedarwood Tea Tree Shampoo Bar f) Soapworks Shampoo Bar
Because Health is a participant in the Amazon Services LLC Associates Program, an affiliate advertising program so that when you click through our Amazon links, a percentage of the proceeds from your purchases will go to Because Health. We encourage you to shop locally, but if you do buy online buying through our links will help us continue the critical environmental health education work we do. Our participation does not influence our product recommendations. To read more about how we recommend products, go to our methodology page.