6 Glass and Stainless Steel Baby Bottles
Babies and moms both love these bottles!
Updated for 2019!
Some babies drink from a bottle 5 -10 times a day. That's a whole lot! But a lot of bottles are made from plastic. We rounded up some safe glass and stainless steel baby bottles. Read about why plastic BPA free bottles do not mean exactly what you think they mean.
---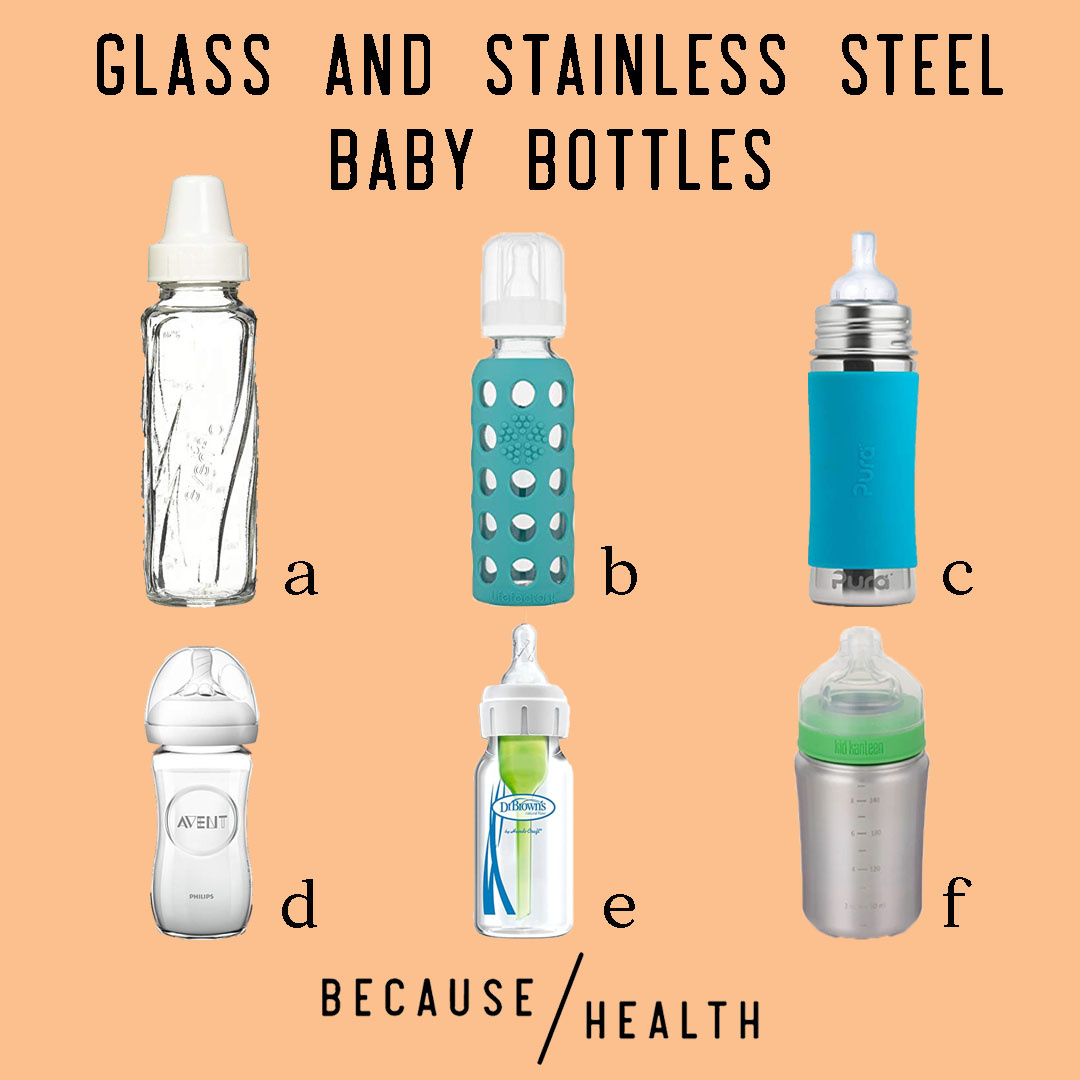 a) Evenflo Classic Glass Twist Bottle 4 oz or 8 oz
b) Lifefactory Glass Baby Bottle 4 oz or 9 oz
c) Pura Kiki Stainless Steel Infant Bottle 5 oz or 11 oz
d) Philips Avent Natural Glass Baby Bottle 4 oz or 8 oz
e) Dr. Brown's Natural Flow Options+ Narrow Glass Baby Bottle 4oz or 8oz
f) Klean Kanteen Baby Bottle 5 oz or 9 oz
*Because Health is a participant in the Amazon Services LLC Associates Program, an affiliate advertising program so that when you click through our Amazon links, a percentage of the proceeds from your purchases will go to Because Health. We encourage you to shop locally, but if you do buy online buying through our links will help us continue the critical environmental health education work we do. Our participation does not influence our product recommendations. To read more about how we recommend products, go to our methodology page.