8 Non-Toxic Bath Toys
Rub-a-dub-dub, safe toys in the tub
Make bath time extra fun with our non-toxic bath toy roundup! Lots of traditional toys (including that famous yellow rubber ducky) contain BPA, phthalates, or PVC. We knew there were better toy options out there, so we searched high and low to bring you the safest options! We tried to go for toys made from materials like natural rubber or silicone, but a few are made from safer plastic. We also looked for materials that wouldn't mold so these toys can be used again and again! These products also do not contain BPA, phthalates or PVC.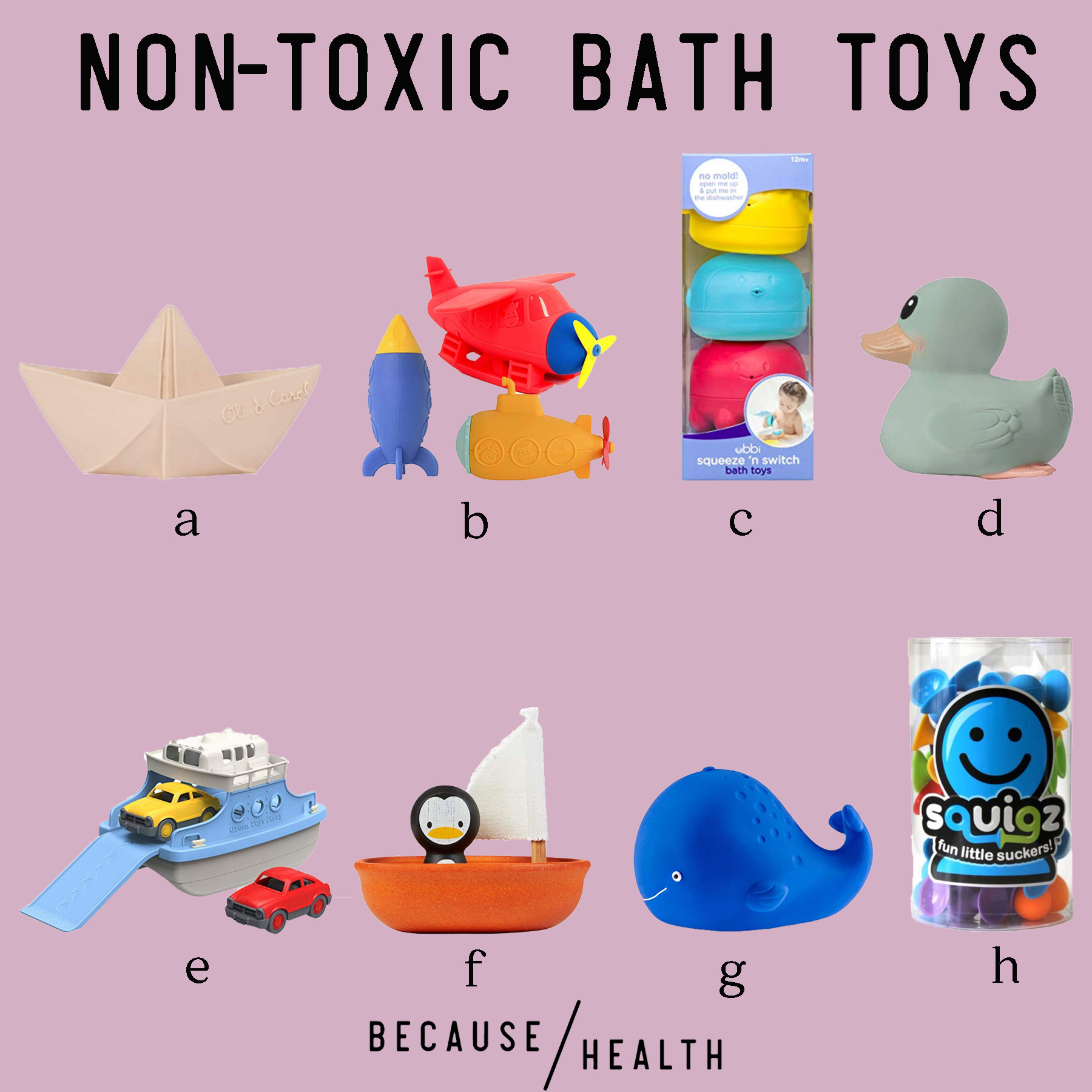 a) Oli and Carol Origami boat b) Marcus and Marcus Squirting Bath Toy c) Ubbi Squeeze and Switch Silicone Bath Toys d) Hevea Kawan Duck e) Green Toys ferry boat f) Plan Toys sailing boat g) Caaoocho whale h) Fat Brains Squigz
*Because Health is a participant in the Amazon Services LLC Associates Program, an affiliate advertising program so that when you click through our Amazon links, a percentage of the proceeds from your purchases will go to Because Health. We encourage you to shop locally, but if you do buy online buying through our links will help us continue the critical environmental health education work we do. Our participation does not influence our product recommendations. To read more about how we recommend products, go to our methodology page.