8 Non-Toxic Glass and Window Cleaners
thoroughly vetted and reviewed to actually work
Everyone wants clean and shiny windows a mirrors. Sometimes, just a damp microfiber cloth is enough, but sometimes you need a little true cleaning power. In those cases, grab one of these glass cleaners, and you can feel safe knowing they won't spray chemicals all over your home.
---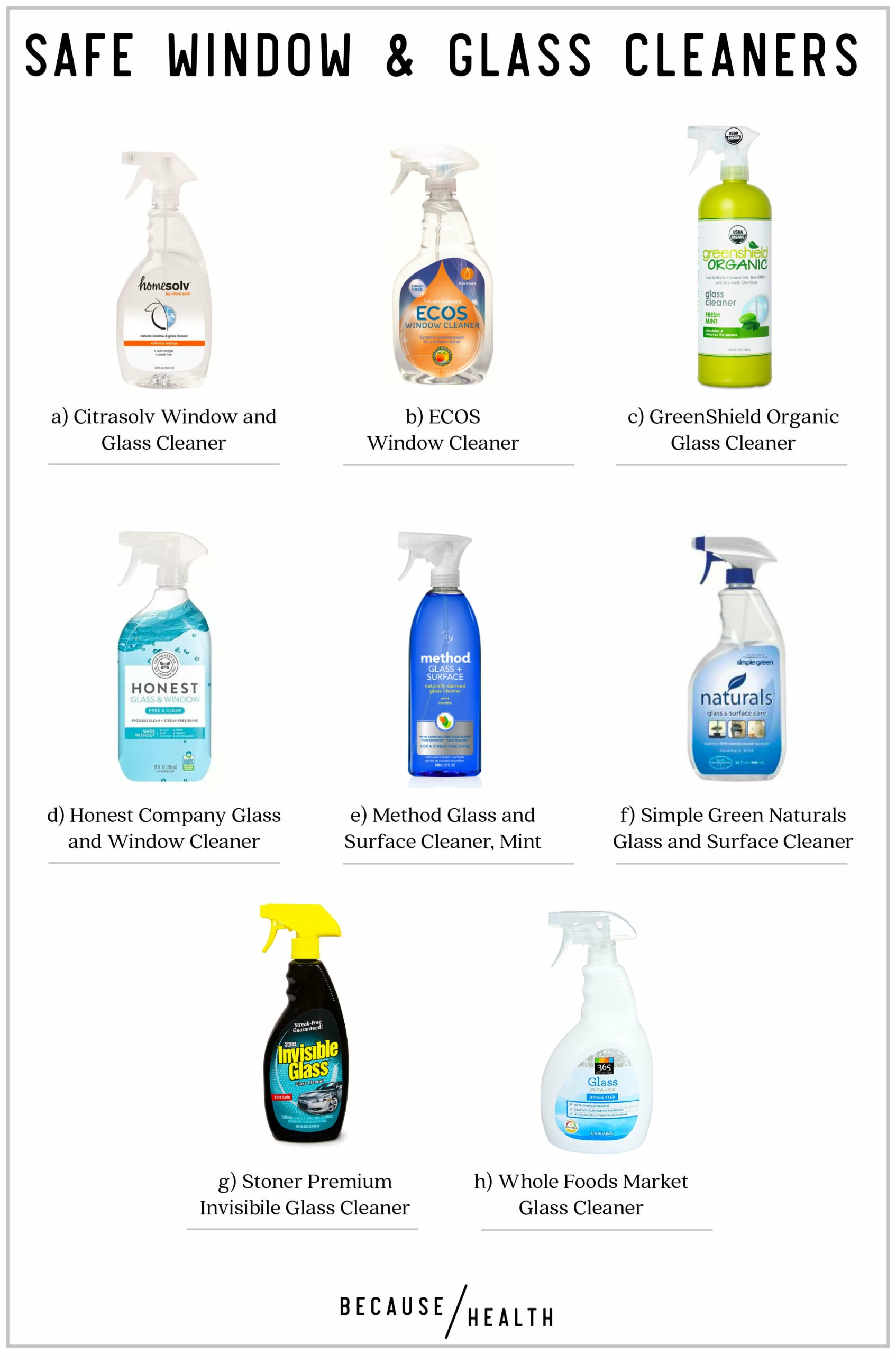 a) Citrasolv Window and Glass Cleaner b) ECOS Window Cleaner c) GreenShield Organic Glass Cleaner d) Honest Company Glass and Window Cleaner e) Method Glass and Surface Cleaner f) Simple Green Naturals Glass and Surface Cleaner g) Stoner Premium Invisible Glass Cleaner h) Whole Foods Market Glass Cleaner
We rely on EWG's consumer databases, the Think Dirty App, and GoodGuide in addition to consumer reviews and widespread availability of products to generate these recommendations. Learn more on our methodology page.