Non-Toxic Alternatives to Non-Stick Pans
No need for Teflon to get a clean releasing pan
Updated for 2021!
By now, you've probably heard that Teflon and other chemicals used to make pans
nonstick aren't great for your health. But, maybe that left you asking how you were supposed to get the perfectly cooked fried egg without it sticking to the pan. Look no further, we have a found a collection of pans that aren't covered in toxic chemicals that still get the perfect sear without the best parts being left stuck on the bottom of the pan. These pans are durable and will last a lifetime. If you're looking to make some delicious baked goods, check out our alternatives for non-stick baking.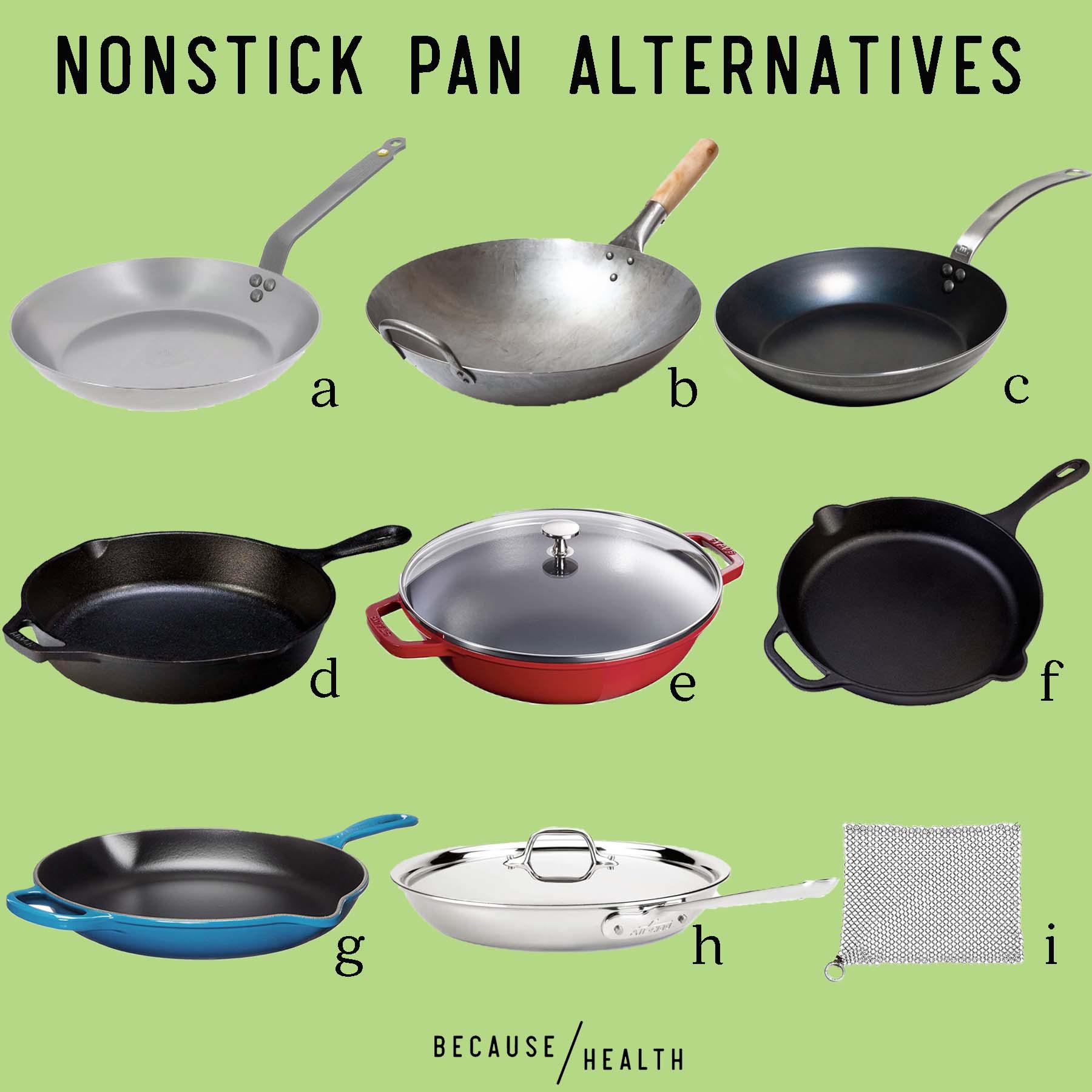 a)
Debuyer Elemental Iron and Carbon Steel
b)
Craft Wok Traditional Hand Hammered Carbon Steel Wok
c)
Made In Blue Carbon Steel Frying Pan
e)
Staub Perfect Pan

f)
Victoria Cast Iron

g)
Le Creuset Enameled Cast Iron Signature Skillet

h) All-Clad D3 Stainless Cookware Fry Pan


i)
The Ringer (perfect for cleaning both cast iron and carbon steel)
*Because Health is a participant in the Amazon Services LLC Associates Program, an affiliate advertising program so that when you click through our Amazon links, a percentage of the proceeds from your purchases will go to Because Health. We encourage you to shop locally, but if you do buy online buying through our links will help us continue the critical environmental health education work we do. Our participation does not influence our product recommendations. To read more about how we recommend products, go to our methodology page.