DIY Cleaning Supplies
Everything you might need to get you started with non-toxic DIY green cleaning
Have you had a chance to take a peek at some of our DIY green cleaning recipes? If so, you'll notice we recommend some of the same items over and over again. Here's a roundup of basic supplies you might need to do some DIY non-toxic cleaning. Hopefully you already have some of these items floating around your home and kitchen, but if you need to pick something up or want to replace an old item, here is our list of recommend items. We even have some plastic free options, like wood brushes that are up to any cleaning task and are better for the planet.
---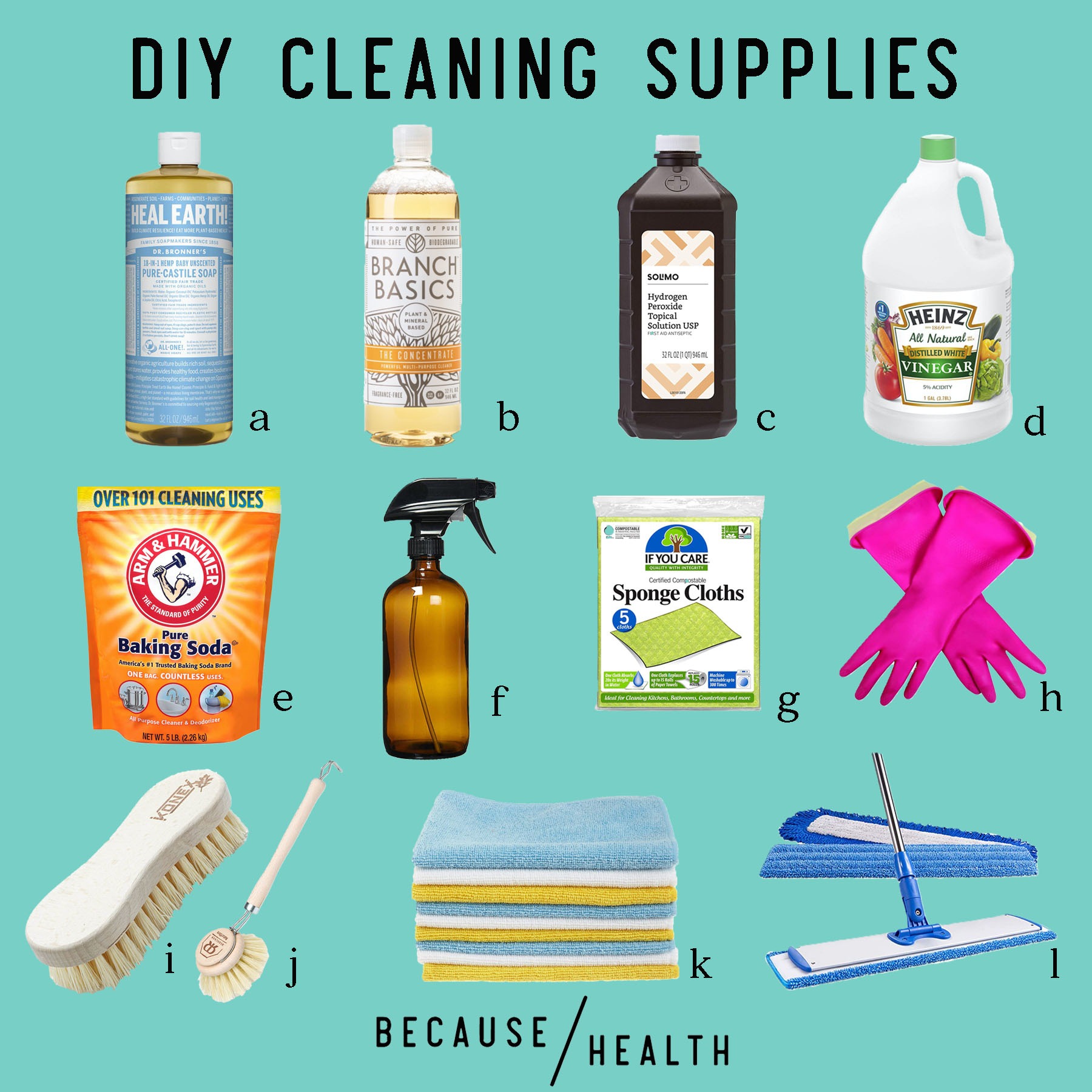 a) Dr. Bronner's Castille Soap b) Branch Basics c) Hydrogen Peroxide d) White Vinegar e) Baking Soda f) Glass Spray Bottles, Amber g) Natural Sponge Cloths h) Casabella Waterblock Gloves i) Wood Utility Cleaning Brush j) Stiff Bristle Brush k) Microfiber cloths l) Professional Microfiber Mop
*Because Health is a participant in the Amazon Services LLC Associates Program, an affiliate advertising program so that when you click through our Amazon links, a percentage of the proceeds from your purchases will go to Because Health. We encourage you to shop locally, but if you do buy online buying through our links will help us continue the critical environmental health education work we do. Our participation does not influence our product recommendations. To read more about how we recommend products, go to our methodology page.