DIY Non-Toxic Hand Sanitizer
Stay protected with our easy, three ingredient sanitizer!
Making your own hand sanitizer is easier than you think! This DIY version is perfect for when you're feeling crafty or if (in a worse case scenario) you can't find hand sanitizer in stores. This three ingredient hand sanitizer will keep you protected from germs while you're on-the-go without any unnecessary or harmful ingredients. All you need is: rubbing alcohol, aloe vera gel, and essential oils (if you want some fragrance). Make sure to only use rubbing alcohol that's 90% alcohol or higher. According to the CDC, hand sanitizer has to be at least 60% alcohol to be effective. Our rubbing alcohol will be diluted a bit by the aloe vera, which is why a high alcohol percentage is needed!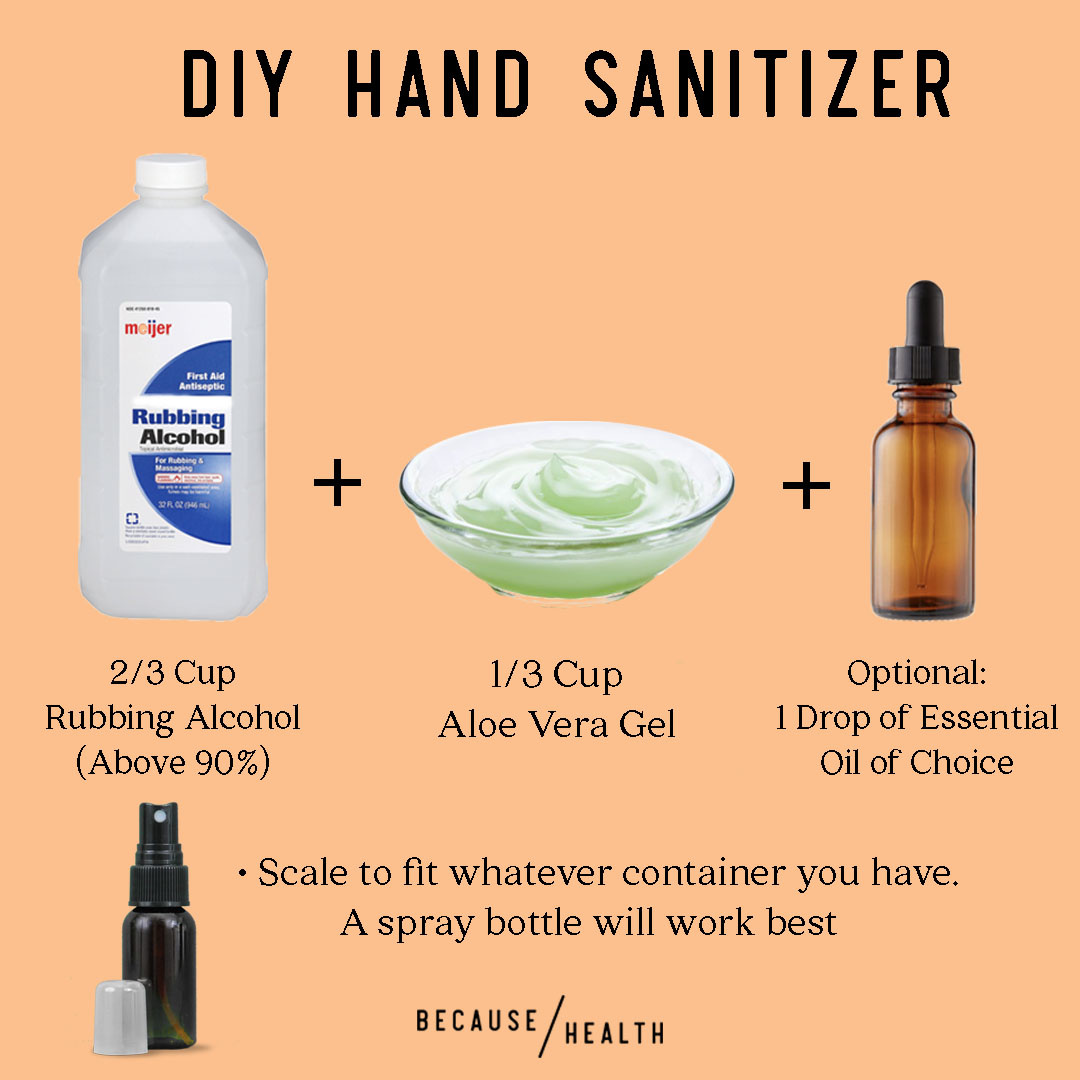 We recommend using a spray bottle with this hand sanitizer. A squeeze bottle will work too but it'll be a little more runny.
Related Because Health Articles: