Healthier Food Storage Containers
Plastic free jars, boxes, and wraps!
Updated for 2022!
We scoured the internet finding an assortment of safer and healthier ways to keep your leftovers and meal prep ingredients fresh. All of these options are sustainable, have many glowing reviews, and are easily available. We also have a roundup more specifically for packing lunch you might also want to check out too!
---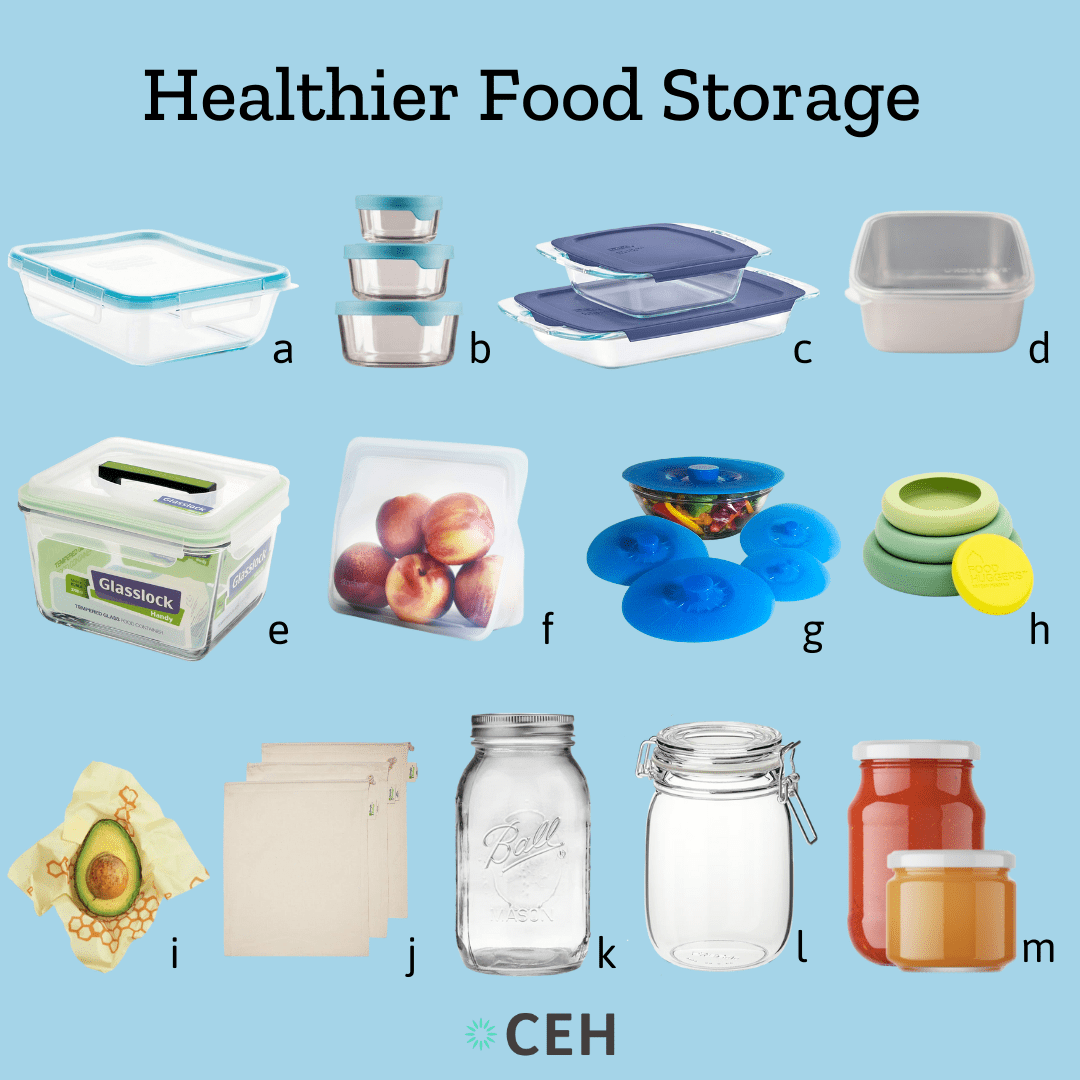 b) Anchor Hocking Round Glass Food Storage
c) Pyrex Grab Glass Bakeware and Food Storage Set
d) Ukonserve Stainless Steel Square Container
e) Glasslock 15 cup Rectangular Handy Container
f) Stasher Silicone Storage Bag, Stand up
g) Perfect and Simple Silicone Bowl Cover Lids
h) Food Huggers Reusable Silicone Food Savers
i) Bee's Wrap
j) Simple Ecology Muslin Reusable Produce Bag Set
m) FREE- Reuse glass food jars like spaghetti sauce and peanut butter jars!
*Because Health is a participant in the Amazon Services LLC Associates Program, an affiliate advertising program so that when you click through our Amazon links, a percentage of the proceeds from your purchases will go to Because Health. We encourage you to shop locally, but if you do buy online buying through our links will help us continue the critical environmental health education work we do. Our participation does not influence our product recommendations. To read more about how we recommend products, go to our methodology page.