Make Your Own DIY Air Purifier
You only need three things to make this easy and effective purifier!
As soon as the first wildfire of the season starts, everyone seems to remember they need to buy an air purifier. If you need a refresher on what air purifiers do, we have a whole article that breaks down
the basics, but these handy little devices basically filter our air pollution particles that aren't visible to the naked eye but can have negative health impacts. You can snag one off of our air purifier roundup, but if you need something in a pinch and on a budget, then we have an awesome DIY solution for you. You're just three tools and a little elbow grease away from healthy indoor air. Try it out today! Clean the air inside your home!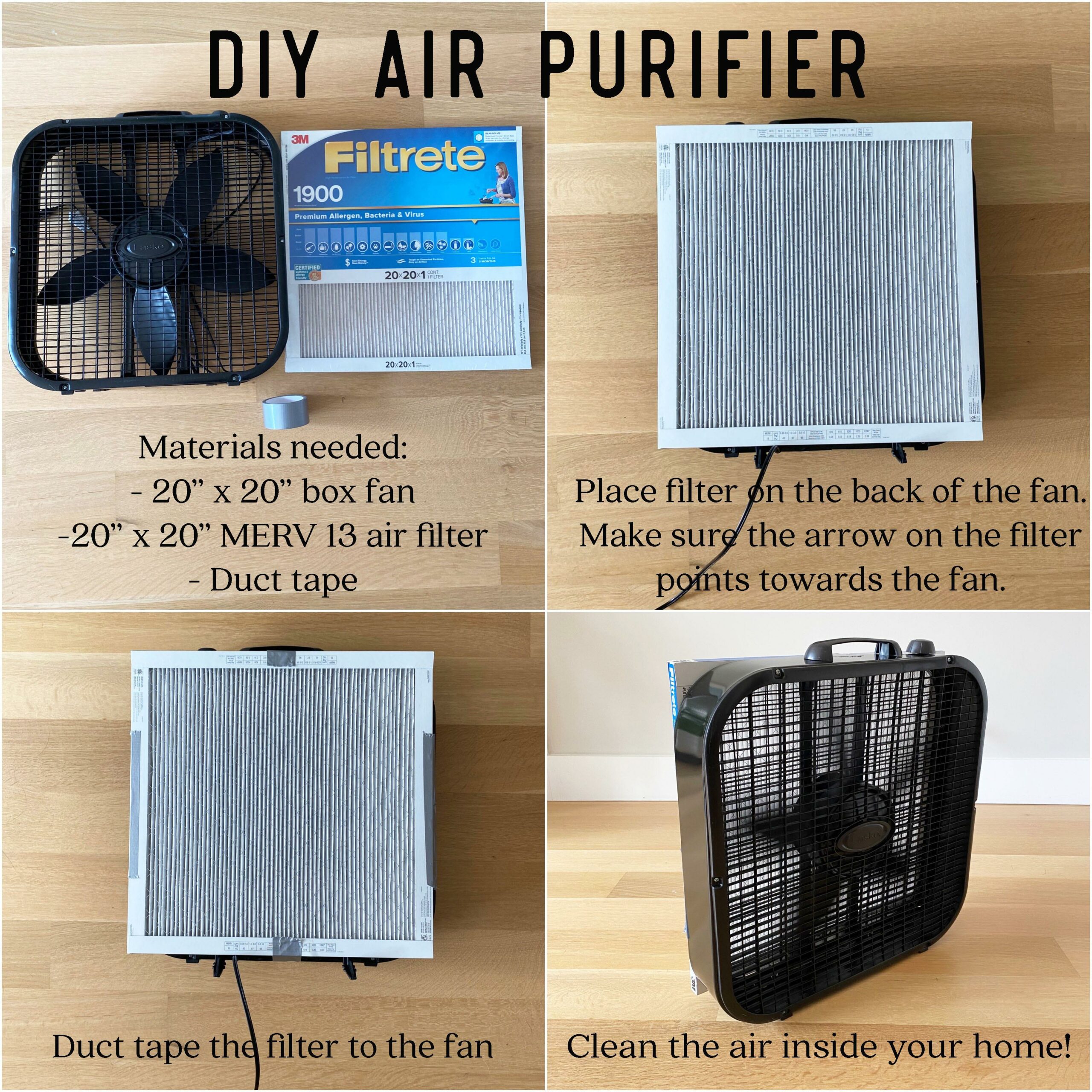 What You'll Need
–
A 20" x 20" x 1 " MERV 13 or FPR 10 filter
Instructions
1. Duct tape the filter to the back of the fan. Make sure the arrows on the filter point towards the front of the fan so the air is filtering through the right part of the filter
2. Plug in and enjoy healthier air!
This will improve indoor quality in your house without breaking the bank! Try it out today!