How Do You Protect Consumers from Harmful Products? Just Ask Mind the Store
An interview with Mike Schade
The Mind the Store campaign knows that retailers often need a little push to phase out specific chemicals and products. That's why they're spearheading the fight against harmful consumer products. Mind the Store works with retailers, governments, and individuals to transform the marketplace and create healthier retail choices. To learn more about the work and process, we interviewed Mike Schade, director of Mind the Store.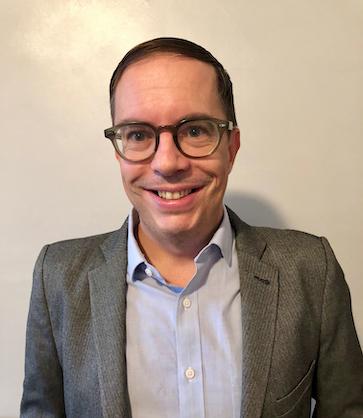 Because Health: Could you give us a brief overview of how Mind the Store came to be? What are you looking to accomplish?
Mike Schade: In 2013, we launched the Mind the Store campaign to challenge the nation's largest retailers to get tough on toxic chemicals in products and packaging and develop comprehensive safer chemicals policies.
By highlighting leaders and calling out laggards to improve, our campaign works to transform the marketplace and drive a competitive race to the top among the biggest retailers in North America.
Since we launched the campaign, we have convinced some of the nation's biggest retailers like Walmart, the Home Depot, Amazon, and others to phase out numerous toxic chemicals from key products and packaging. These include BPA, phthalates, PFAS, flame retardants, and methylene chloride. And that's just the start!
BH: That's important work! Can you tell us a bit more about why retailers need to protect consumers from harmful chemicals?
MS: It's pretty simple when you think about it. Retailers have the power to decide what products they sell. When you walk into your favorite store, you expect the products on the shelves to be safe. Most folks don't realize that harmful chemicals are hiding in everyday products all around us—from cleaning products and cosmetics to food packaging and electronics.There are many scientific studies on the very serious health hazards certain chemicals can pose.
Consumers also want to know that the products they buy aren't hurting other people or the planet. But these chemicals are also hazardous to the communities, workers, and environment where they're made and eventually disposed of. And unsurprisingly low income communities and communities of color are disproportionately impacted.
There's also a very strong business case to act! Retailers that are not properly managing chemical risks can lose the trust of their customers, lose market share to competitors, and may even risk facing significant financial liabilities.
BH: A big component of the Mind the Store campaign is your Retail Report Card. What is the Retailer Report Card? What criteria do you use to rank different retailers?
MS: The report card gives grades to leading retailers on the steps they're taking to address highly hazardous chemicals in consumer products. No one wants to earn a letter grade of F or D. It makes them look bad, with customers, with investors, and with the media. So by publicly grading companies, this is encouraging them to improve. You can read more about it here.
As consumers, we have enormous power! In the report card, you can learn about who got A's (like Target and Apple) and who got F's (like Ulta and Starbucks).
Our next scorecard is coming out soon in late March. So stay tuned and be sure to visit it at RetailerReportCard.com!
BH: How have retailers reacted to your report card? Are they receptive to the feedback? What are some changes you're particularly proud of?
MS: Absolutely! Since we launched the campaign seven years ago, and the report card four years ago, we've seen a massive amount of progress among retailers.
One of the first companies we started engaging in the campaign was Target, who in response, launched a chemicals policy restricting toxic chemicals like phthalates, parabens, and formaldehyde releasers in beauty, baby, and personal care products. They've made a lot of progress, and have continued to expand their policy year over year.
And since Target first launched its policy, other retailers like Walgreens, Rite Aid, and Sephora have targeted many of the same chemicals for restriction in beauty and personal care products.
BH: It sounds like shopping at retailers with better grades is a simple way to protect ourselves, in addition to supporting companies that we know make better products! Overall, what are three changes Mind the Store wants to see from all retailers?
MS: We believe there are many changes retailers should make, but most importantly…
Companies should have comprehensive safer chemicals policies, with lists of chemicals they're restricting and phasing out, and requiring suppliers to disclose ingredients to them and to consumers. After all, we all have a right to know!
Companies should set clear public goals to measure success in eliminating chemicals of high concern and reducing retailers' chemical footprint. And it's super important for companies to publicly report on how they're meeting those goals!
And finally, we need companies to stop playing the toxic whack-a-mole game! Companies should develop a way to evaluate the hazards of alternatives to ensure companies don't move from one problematic chemical to another. If they move from a chemical that may cause cancer, to a chemical linked to infertility, that's not going to do anyone any good!
BH: And finally, why focus on retailers to make these changes instead of manufacturers or governments?
MS: The Mind the Store campaign focuses on retailers because they are an important strategic intervention point. If a company like Walmart asks their suppliers to "jump", often times they'll ask "how high?"… they have massive amounts of influence over their suppliers and global supply chains. We are working to leverage that market power, not to mention the influence that consumers have over retailers, to drive change. No retailer wants to sell products that can expose their customers to hazardous chemicals. And no retailer wants to be on the six-o-clock news with a story about hazardous chemicals showing up in their food packaging or children's toys.
BH: That's a good point, retailers are very influential. We know the focus is on retailers, but how does Mind the Store also affect manufacturers, policies, and legislation?
MS: Our organization also fights for strong and sensible policies at the state and federal level, whether in Washington State or Washington DC. And we know that when we not only change the practices of big corporations, but also strategically align those policy commitments with policy reform in key states and federally, that's a perfect recipe for transformative change and success.
Folks can get involved on a personal level too by signing up for our e-list at SaferChemicals.org to get involved in our campaign!
Thanks so much for the interview and all that you do at Because Health! It's such a useful and informative website!