The Best Non-Toxic Dish Soaps
Healthy, safe, and effective grease-cutting dish soap power
Updated for 2021!
Get your dishes clean without worrying about the chemicals in your dish soap. We rounded up the top 6 dish soaps without toxic chemicals or preservatives that are well-reviewed and easily available. You're welcome! We've had some questions about whether parents need a separate soap specifically for bottles and dishes. With these 6 picks, you can be rest assured that they will work well on your dinner plates but are also safe enough for baby bottles and toddler dishes. Also, for all the dishes you choose not to hand wash, take a peek at our dishwasher detergent roundup.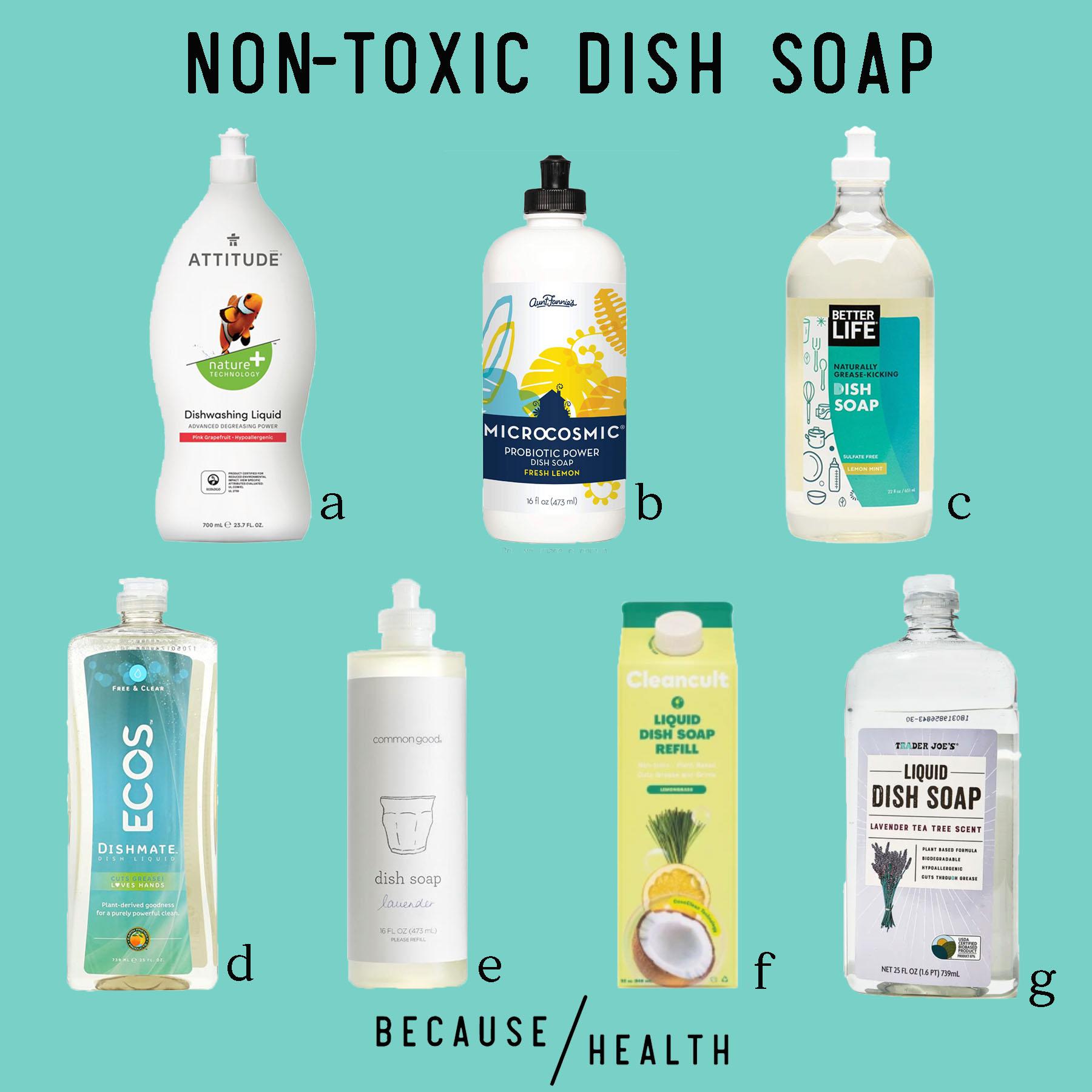 a) Attitude Dishwashing Liquid
b) Aunt Fannie's Microcosmic Probiotic Power Dish Soap
g) Trader Joe's Dish Soap Lavender Tea Tree
We rely on EWG's consumer databases, the Think Dirty App, and GoodGuide in addition to consumer reviews and widespread availability of products to generate these recommendations. Learn more on our methodology page.