Non-Toxic Dishwasher Detergents
The safest, healthiest, best reviewed options for getting your dirty dishes clean
Updated for 2020!
We did the work for you and researched all the safe, non-toxic options for dropping in the dishwasher with all those dirty dishes. Don't worry, they will come out sparkly clean without any yucky chemicals. And, for the dishes that can't go in the dishwasher, check out these safe dish soap options.
---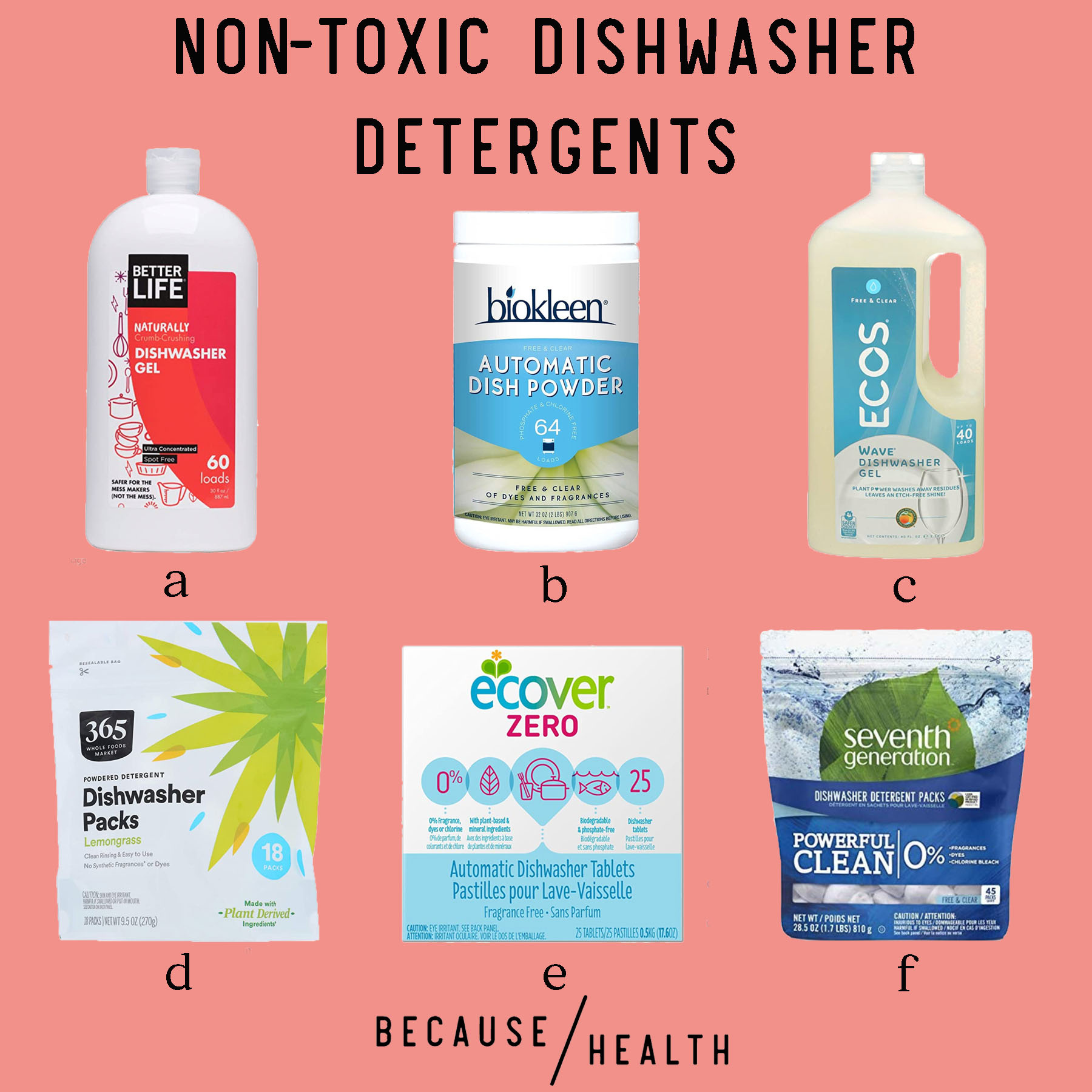 a) Better Life Dishwasher Gel
b) Biokleen Automatic Dish Powder
c) ECOS Auto Dishwasher Gel
d) 365 by Whole Foods Market, Dishwasher Powdered Detergent Packs, Lemongrass
e) Ecover Automatic Dishwashing Tablets
f) Seventh Generation Dishwasher Packs or Seventh Generation Dish Washer Powder
We rely on EWG's consumer databases, the Think Dirty App, and GoodGuide in addition to consumer reviews and widespread availability of products to generate these recommendations. Learn more on our methodology page.