Non-Toxic Face Creams
Keep your skin happy and healthy!
Whether you're a die-hard skincare aficionado with a 10-step routine or just like the bare necessities, chances are you use a face cream. Along with keeping your skin moisturized, face creams are key for soothing irritation, banishing dry flakes, and giving you that "just got back from vacation" glow. But many face creams are packed with harmful chemicals like parabens and fragrance. That's where our non-toxic face cream roundup comes in! We searched high and low to bring you the safest, most effective products possible. These face creams are all widely available at different price points. Check them out below!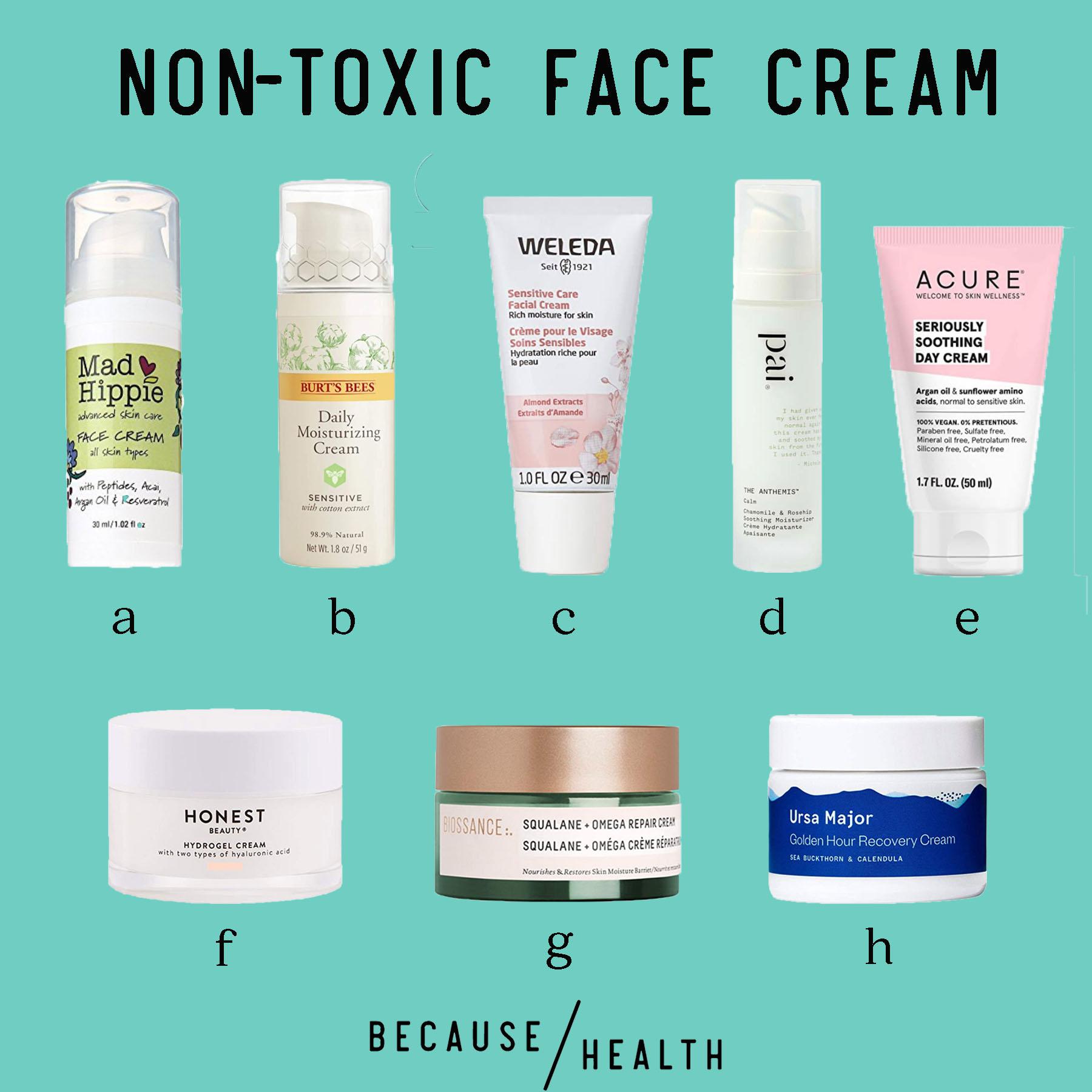 b) Burt's Bees Daily Face Moisturizer Cream for Sensitive Skin
c) Weleda Soothing Facial Cream, Almond
d)Pai Anthemis Calm Soothing Moisturizer
e) Acure Seriously Soothing Day Cream
f) Honest Beauty Hydrogel Cream
g) Biossance Squalane + Omega Repair Cream
h) Ursa Major Golden Hour Recovery Cream