Non-Toxic Hand Cream
Keep your hands and your health protected this winter!
We're right in the middle of cold and flu season, which means we'll try anything to avoid getting sick. The most effective way to stop the spread of viruses is to wash your hands, which is why we're constantly washing our hands this time of year! All of that soap and hot water can leave your hands dry and cracked, so we rounded up our favorite non-toxic hand creams. These creams will keep your hands moisturized and protect them from the elements.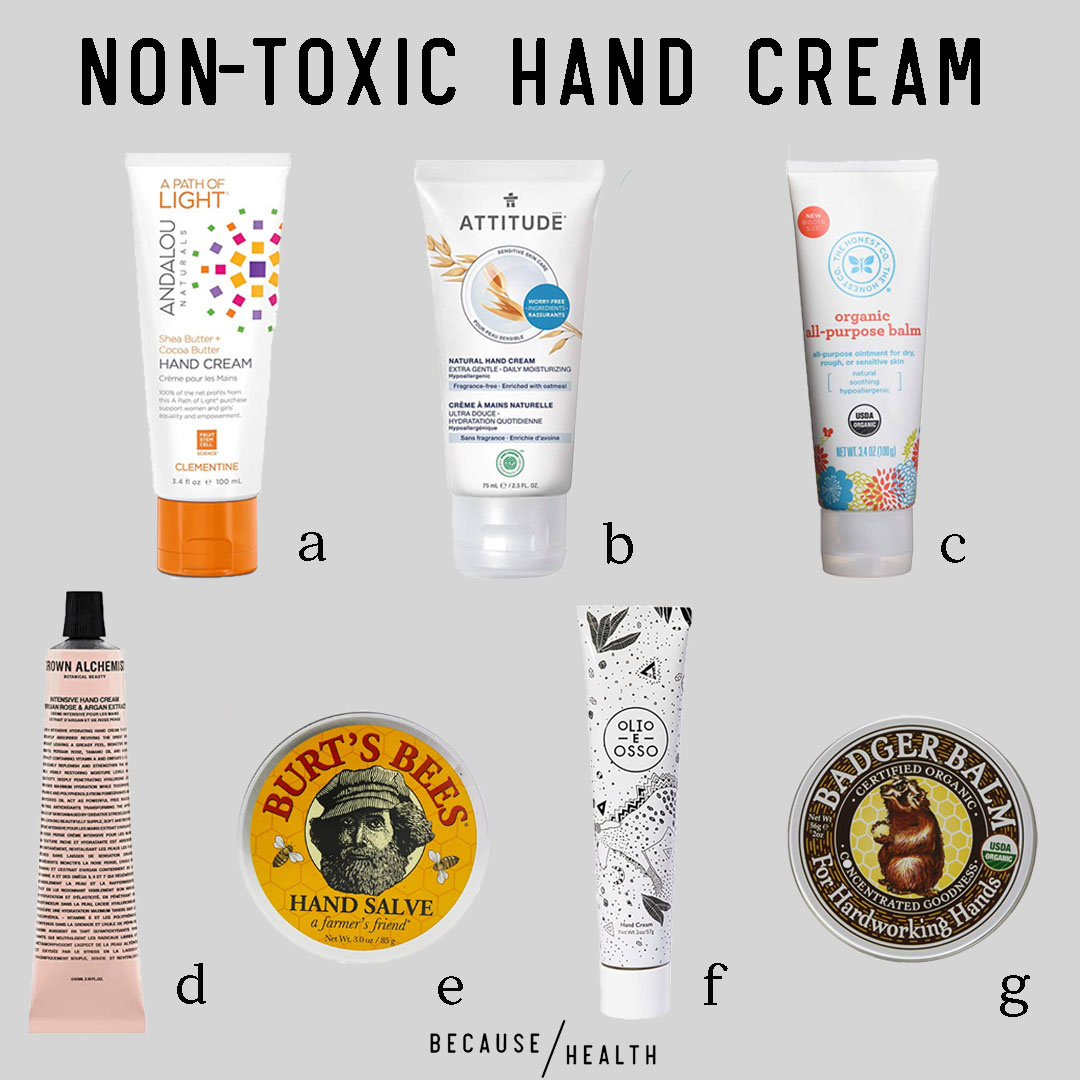 a) Andalou Naturals Clementine Hand Cream
b) ATTITUDE Sensitive Skin Hypoallergenic Hand Cream
c) Honest Company All Purpose Balm
d) Grown Alchemist Intensive Hand Cream
e) Burt's Bees Hand Salve
f) Olio E Osso Hand Cream
g) Badger Hardworking Hands Healing Balm
We rely on EWG's consumer databases, the Think Dirty App, GoodGuide, and Made Safe in addition to consumer reviews and widespread availability of products at major retailers to generate these recommendations. Learn more on our methodology page.
*Because Health is a participant in the Amazon Services LLC Associates Program, an affiliate advertising program so that when you click through our Amazon links, a percentage of the proceeds from your purchases will go to Because Health. We encourage you to shop locally, but if you do buy online buying through our links will help us continue the critical environmental health education work we do. Our participation does not influence our product recommendations. To read more about how we recommend products, go to our methodology page.