Non-Toxic Kids' Dinnerware
Protecting kids' health and making meal time fun!
We know getting kids to eat at meal times can be a challenge, and that a lot of kid-friendly dinnerware is made from melamine. Why is it so hard to find a fun kid dinnerware that isn't made from harmful materials?! We shouldn't have to compromise health for functionality, which is why we rounded up our top 9 melamine free children's dinnerware! These plates, dishes, and utensils are all durable enough to withstand a temper tantrum but are made from safe materials like silicone, stainless steel, or tempered glass. Your kids will love the fun shapes and colors, and you'll love how sturdy they are!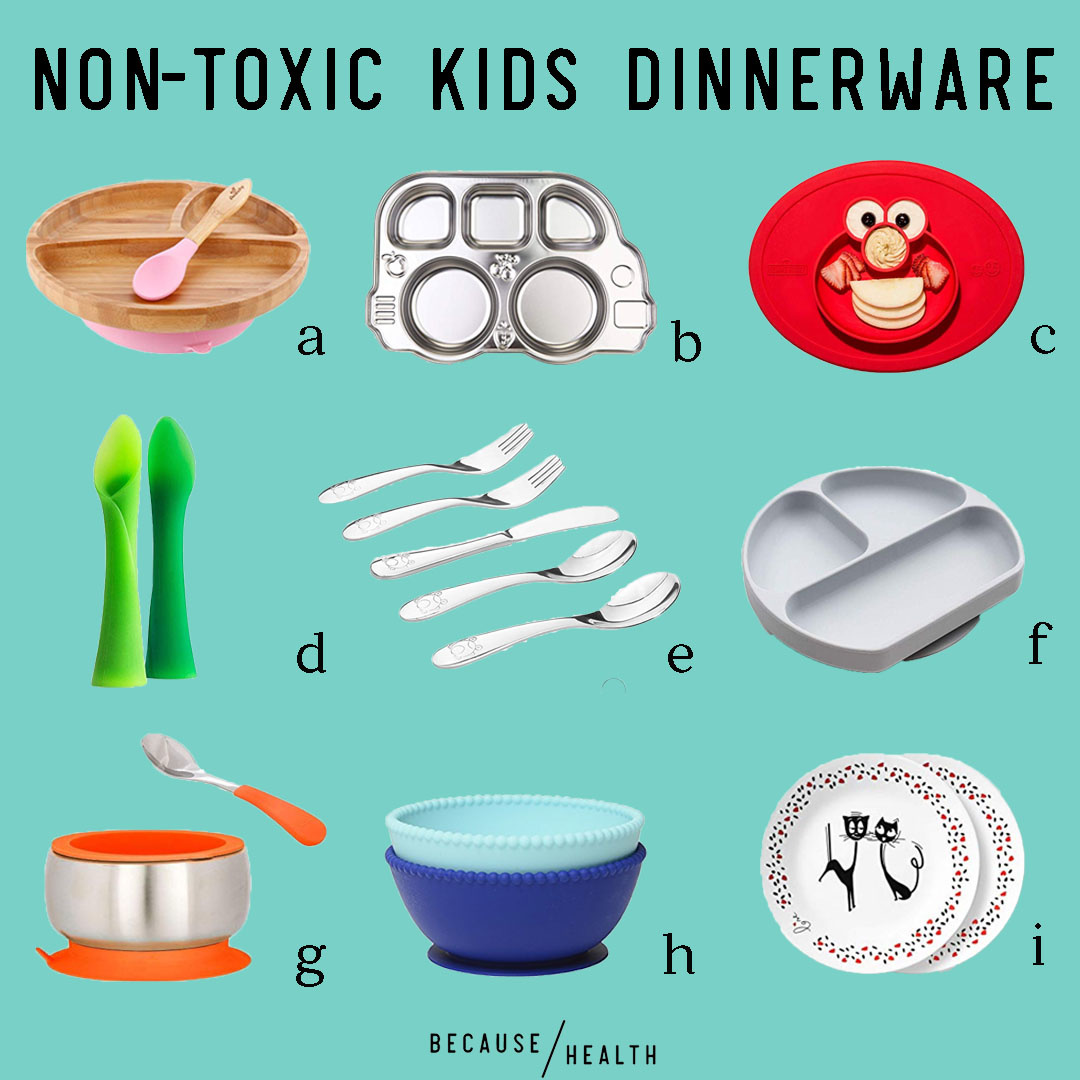 a) Avanchy Bamboo Suction Plate
c) Innobaby Din Din Stainless Steel Divided Plate
c) ezpz Elmo Mat
d) Olababy Silicone Soft-Tip Training Spoon
e) Kiddobloom Kids Stainless Steel Utensil Set
f) Bumkins Silicone Divided Plate
g) Avanchy Suction Stainless Steel Bowl
h) Chewbeads Suction Silicone Bowls
i) Corelle Chip Resistant Loving Cat Plates