Kitchen Appliances Without Teflon-Like Coatings
Ditch the PFAS, keep the convinience!
Kitchen appliances make cooking sooo much easier. They shorten cooking time and make complex recipes a breeze. We can't live without them! But many appliances manufacturers coat their products with nonstick coatings. Nonstick may seem beneficial, but it's made from forever chemicals like PFAS that can cause cancer and reproductive harm. That's why we've round up our favorite kitchen appliances that don't use PFAS!
These products are all highly reviewed and widely available.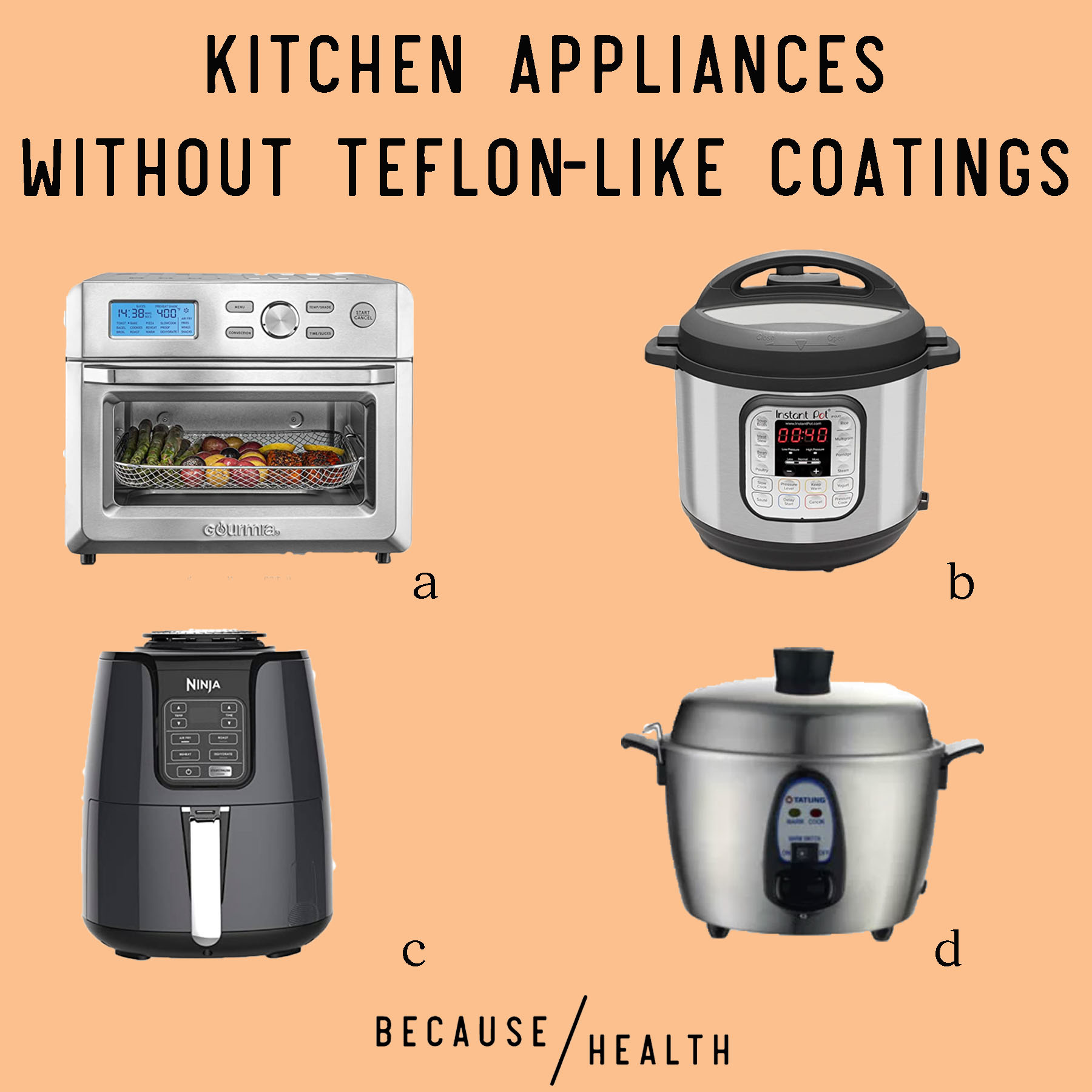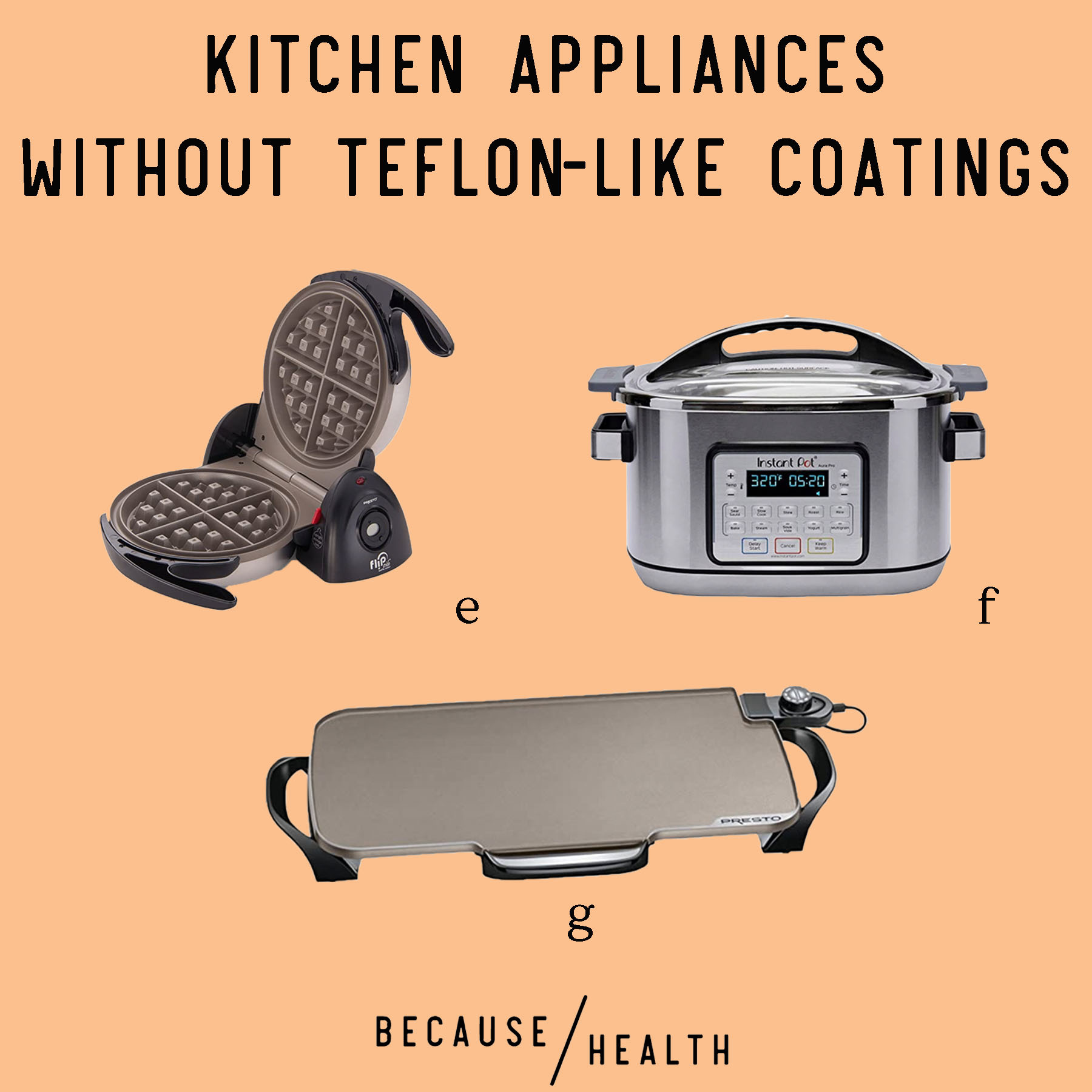 a) Gourmia 16-in-1 Multi-function, Digital Stainless Steel Air Fryer Oven
b) Instant Pot Duo 7-in-1 Electric Pressure Cooker
d) Tatung 6-Cup Multifunction Indirect Heat Rice Cooker Steamer and Warmer
e) Presto Ceramic FlipSide Belgian Waffle Maker
f) Instant Pot Aura Pro Multi-Use Programmable Slow Cooker with Sous Vide
g) Presto Ceramic Electric Griddle with removable handles
Enjoying our product roundups? Then you'll love the Because Health newsletter! Subscribe here
We rely on EWG's consumer databases, the Think Dirty App, and GoodGuide in addition to consumer reviews and widespread availability of products to generate these recommendations. Learn more on our methodology page.
*Because Health is a participant in the Amazon Services LLC Associates Program, an affiliate advertising program so that when you click through our Amazon links, a percentage of the proceeds from your purchases will go to Because Health. We encourage you to shop locally, but if you do buy online buying through our links will help us continue the critical environmental health education work we do. Our participation does not influence our product recommendations. To read more about how we recommend products, go to our methodology page.