Non-Toxic Kitchen Items Roundup
Bye bye plastic, hello reusable!
Looking for a way to be more sustainable but don't know where to start? Try the kitchen! Kitchen utensils are usually made from plastic and other harmful chemicals. Some items, like sponges, are also meant to be periodically thrown away, which just creates more trash. That's why we rounded up our favorite non-toxic kitchen items! These items are made from natural or reusable materials like wood, natural sponge, and copper. They're all durable and can stand up to the toughest kitchen messes!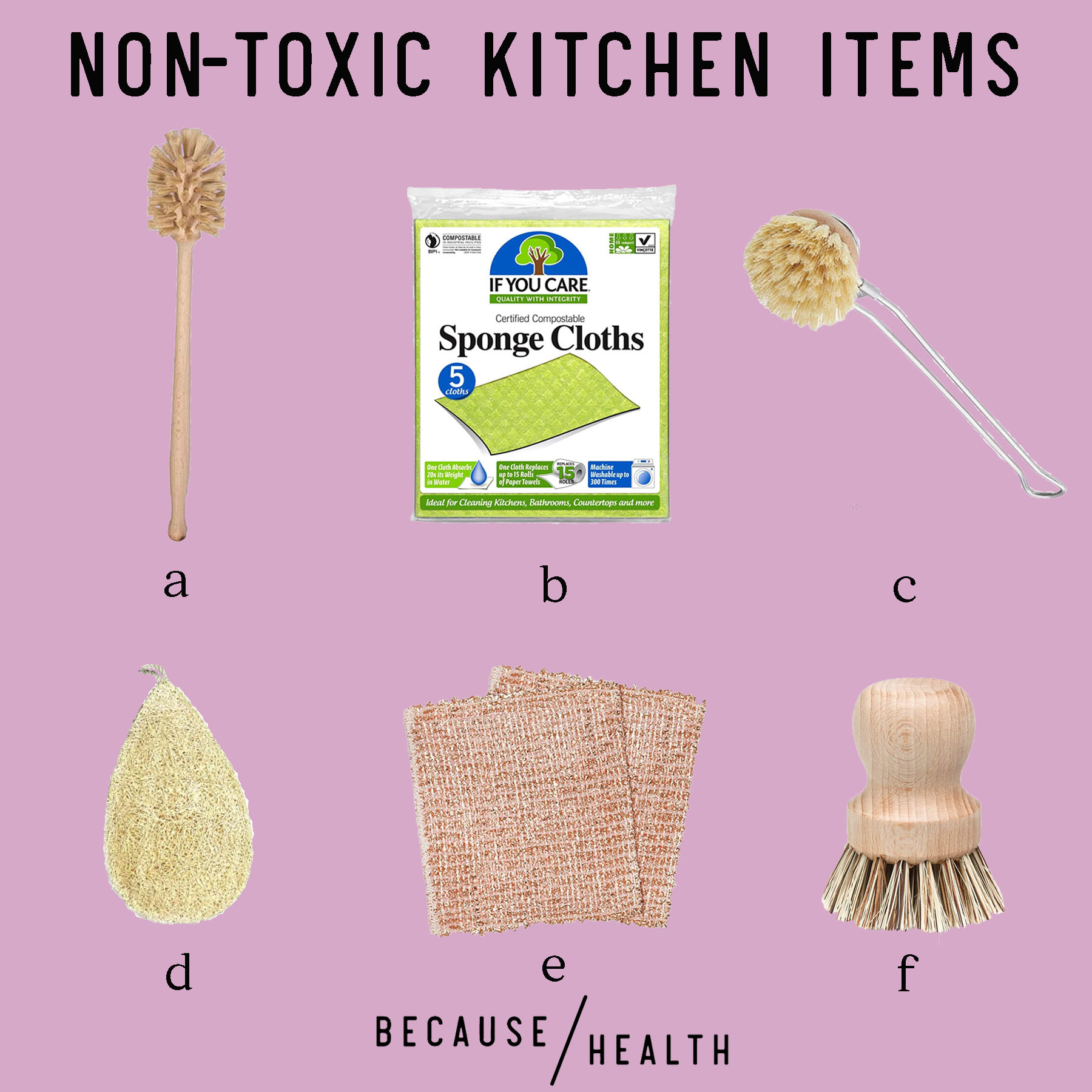 a) REDECKER Horsehair and Beechwood Bottle Brush
b) If You Care 100% Natural Sponge Cloths
c) Küchenprofi Classic Dish Washing Brush
d) Miw Piw Natural Dish Sponge
e) REDECKER Copper Cleaning Cloth
f) REDECKER Natural Fiber Bristle Pot Brush
We rely on EWG's consumer databases, the Think Dirty App, and GoodGuide in addition to consumer reviews and widespread availability of products to generate these recommendations. Learn more on our methodology page.
*Because Health is a participant in the Amazon Services LLC Associates Program, an affiliate advertising program so that when you click through our Amazon links, a percentage of the proceeds from your purchases will go to Because Health. We encourage you to shop locally, but if you do buy online buying through our links will help us continue the critical environmental health education work we do. Our participation does not influence our product recommendations. To read more about how we recommend products, go to our methodology page.