Non-Toxic Crib Mattresses
Splurge worthy, natural mattresses for your little one
With the amount of time babies spend sleeping, getting them a non-toxic, chemical free, safe mattress is worth the extra cost. After doing quite a bit of research, we have found awesome baby crib mattresses that are sure to help your baby's sleep be as clean as possible (at least from the chemical perspective – we make no promises about the diapers). To learn why choosing a mattress free of added chemicals is so important for your little one, check out article all about choosing the right baby mattress matters.
---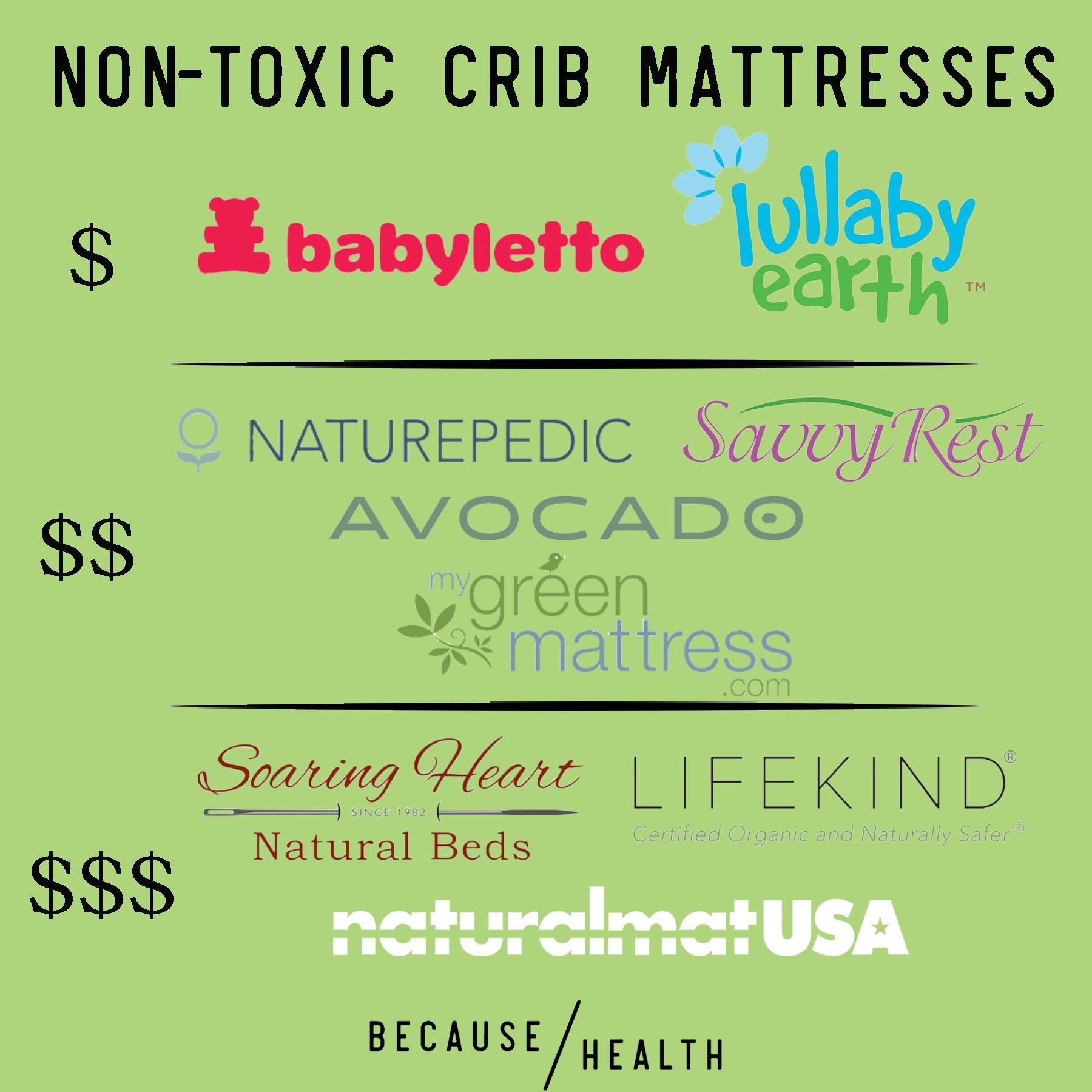 $:
babyletto Pure Core and Pure Coco
Lullaby Earth Healthy Support
$$:
Naturpedic Lightweight, Innerspring, or Quilted
Avocado Organic Crib Mattress
My Green Mattress Emily Crib Mattress
Saavy Rest The Savvy Baby
$$$:
Naturalmat Quilted Coco Mat
Soaring Heart Organic Crib Mattress
Lifekind Certified Organic Crib Mattress
*Because Health is a participant in the Amazon Services LLC Associates Program, an affiliate advertising program so that when you click through our Amazon links, a percentage of the proceeds from your purchases will go to Because Health. We encourage you to shop locally, but if you do buy online buying through our links will help us continue the critical environmental health education work we do. Our participation does not influence our product recommendations. To read more about how we recommend products, go to our methodology page.