3 Simple Non-Toxic Changes You Can Do After Bringing Baby Home
Totally doable, even if you're sleep deprived
First of all, congratulations! You're probably more in love than you've ever been and also more sleep deprived than you've ever been. Don't worry. You got this. And we're here to help you.
You already know this, cause you're a parent, but research confirms that babies grow super fast and are sensitive to things in their environment. Because of that, there are some decisions that impact them more than they do us full size humans. So, we've narrowed it down to the 3 easiest changes you can make that will help you create a non-toxic environment and keep your baby safe during this special time. We promise that even on only 2-3 hours of uninterrupted sleep, they are all totally doable and have been shown to positively impact the health of your growing baby.
---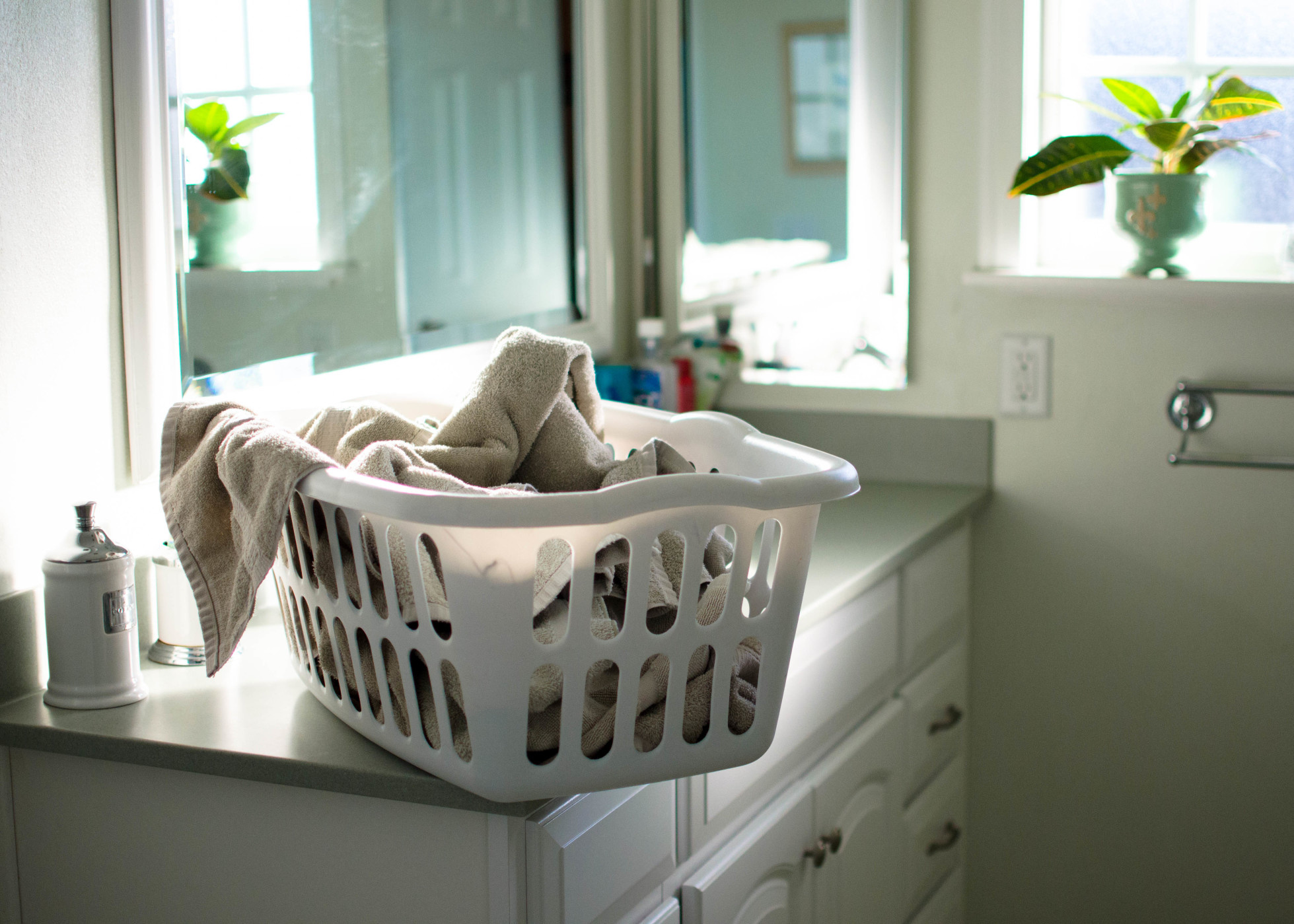 1) Switch to a Safer Laundry Detergent
Even though the fresh garden breeze scented laundry detergent may smell clean and relaxing to you, it's probably not something you want on your baby's skin. Traditional laundry detergents are actually not meant to completely wash out of your clothes. That means they can leave behind chemicals and residues that are meant to smell good, make your clothes look brighter, or soften the feel of your clothes. While those things sound nice, the chemicals they leave behind can also contribute to skin irritation, endocrine disruption, bad air quality (VOCs), and have even been found to be carcinogenic – Yikes!
If you're thinking, "oh, no problem, I'll just buy a baby detergent," that might not be the easiest answer. Baby detergent is supposed to be scent-free and non-irritating, but the claims are hard to verify. Instead, it's better to just go with a laundry detergent that's safe for your entire household. It's not only easier for you to wash everything with the same detergent (no need to think which detergent to use when you throw in a load in the middle of the night), but think about it- your baby isn't only touching their own onesies. They are going to be snuggled up with you and all over your clothes, sheets, and towels, too. So, save yourself the worry, and just pick up or order one of these safe laundry detergents from our roundup.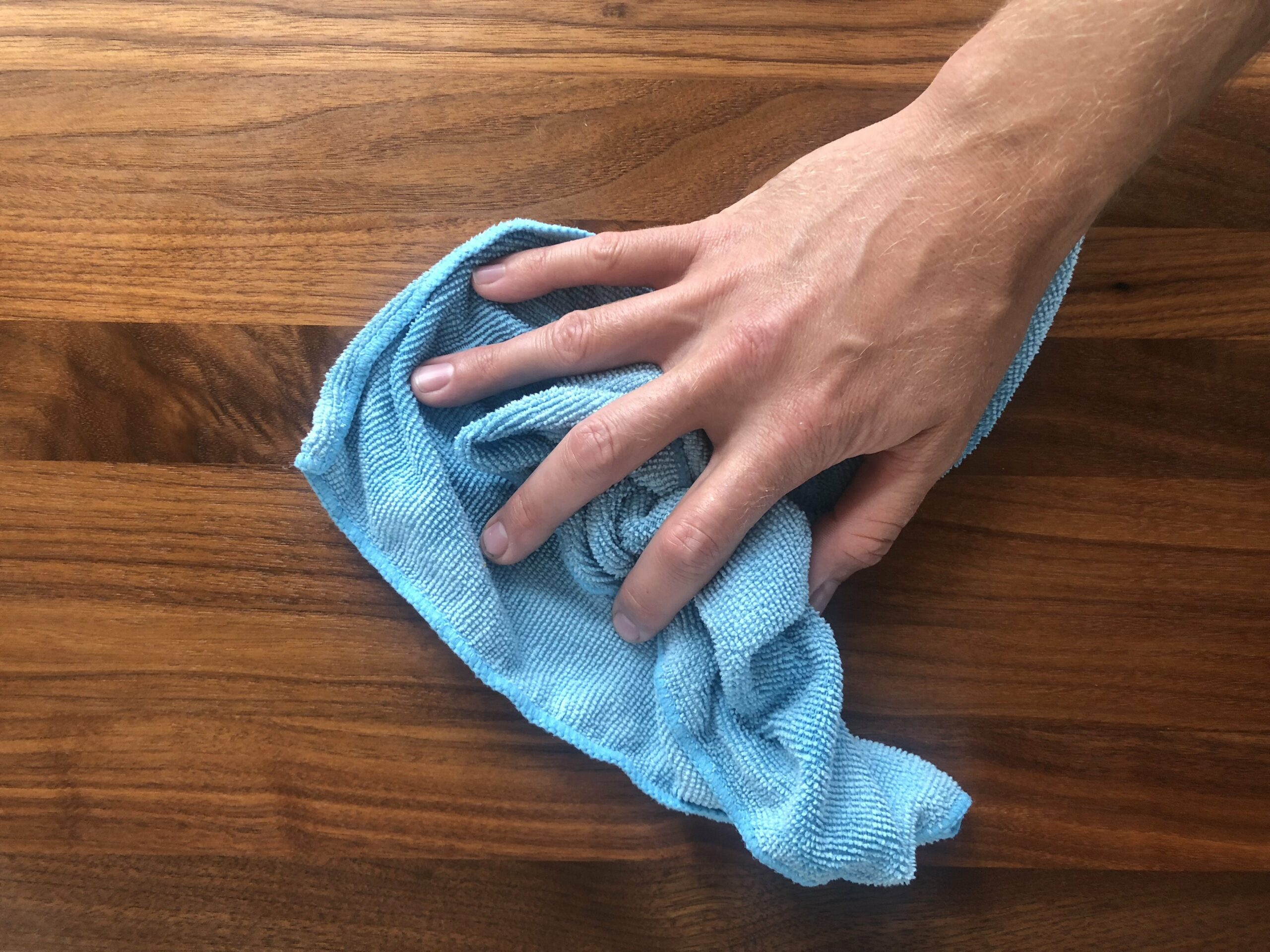 2) Wet Mop and Dust
Want to make tummy time on the floor, even more fun? Put a microfiber cloth down under your baby and slide them around. Just kidding! But, wet mopping and dusting with a wet cloth is a great way to lower allergens and remove dust. Dust is a common place for toxics like lead and flame retardants to accumulate. But, using a wet mop or microfiber cloth to dust can remove those minuscule particles of badness that you don't want anywhere near your baby. Don't forget about the window sills because they are a common place for dust from air pollution to settle – and they often get overlooked. For dusting, just grab a wet cloth, no need for a cleaning product. And for mopping, most of the time all you need is water and a couple drops of liquid soap, but you can use any of the products in our roundup of safe floor cleaners.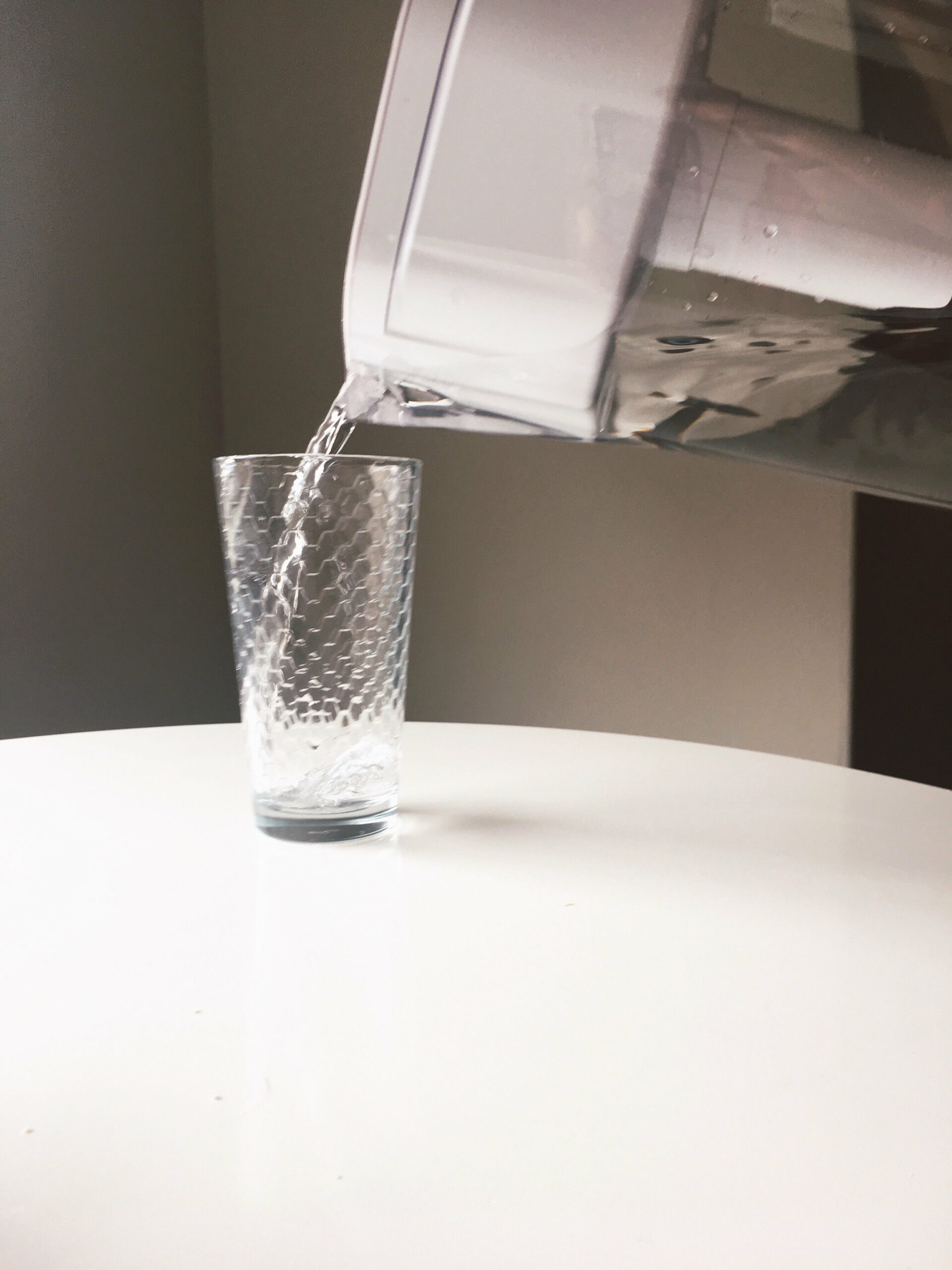 3) Get a Water Filter
Whether you're breastfeeding or formula feeding, having good clean water is super important for you and your baby. In general, we are huge fans of tap water in a real glass over water that has been sitting in plastic bottles on a shelf for who knows how long. But, it's important to find out what's in your tap water. Water quality reports are required annually and are usually provided on the utility's website. EWG also has a tool to help you look up water quality reports for your zip code. Then, once you have figured out what's in your water, you can use EWG's water filter guide or go directly to the NSF site to find out what filters work for different contaminants. (NSF actually certifies water filters for doing what they say they will do.) If you're on a private well, it's the perfect time to get your water tested. Did you know, it's recommended that you test your water yearly?
If having to look up what's in your local water and find a corresponding filter is too daunting, just a simple carbon filter like Brita or Pur that you can find at Target or your local grocery store is really good at filtering out some of the most common contaminants. Just make sure to replace the water filters on time, usually every couple of months. And remember: Don't use hot water for formula or for making tea/coffee.
References:
https://www.sciencedaily.com/releases/2008/07/080723134438.htm
https://www.huffingtonpost.com/2012/04/26/tide-det…
https://www.ewg.org/tapwater/index.php#.Wz6F5y2ZORs
https://www.ewg.org/tapwater/water-filter-guide.php#.Wz6EYi2ZORs
http://www.nsf.org/consumer-resources/water-quality/water-filters-testing-treatment/contaminant-reduction-claims-guide
https://www.epa.gov/privatewells