15 Non-Toxic Toys for Newborns
healthy, safe toys for 0-1 years old
Updated for 2019!
Even before they can talk, babies know how to play. Sure, they will play with whatever is in front of them, but having their own toys is way more fun, and saves things like your watch from being covered in slobber. Here are some of the highest rated, healthiest toys out there, but be sure to check out our roundup of toy brands, too. If you're looking for something for someone a bit older, here are our picks for best non-toxic toys for toddlers.
---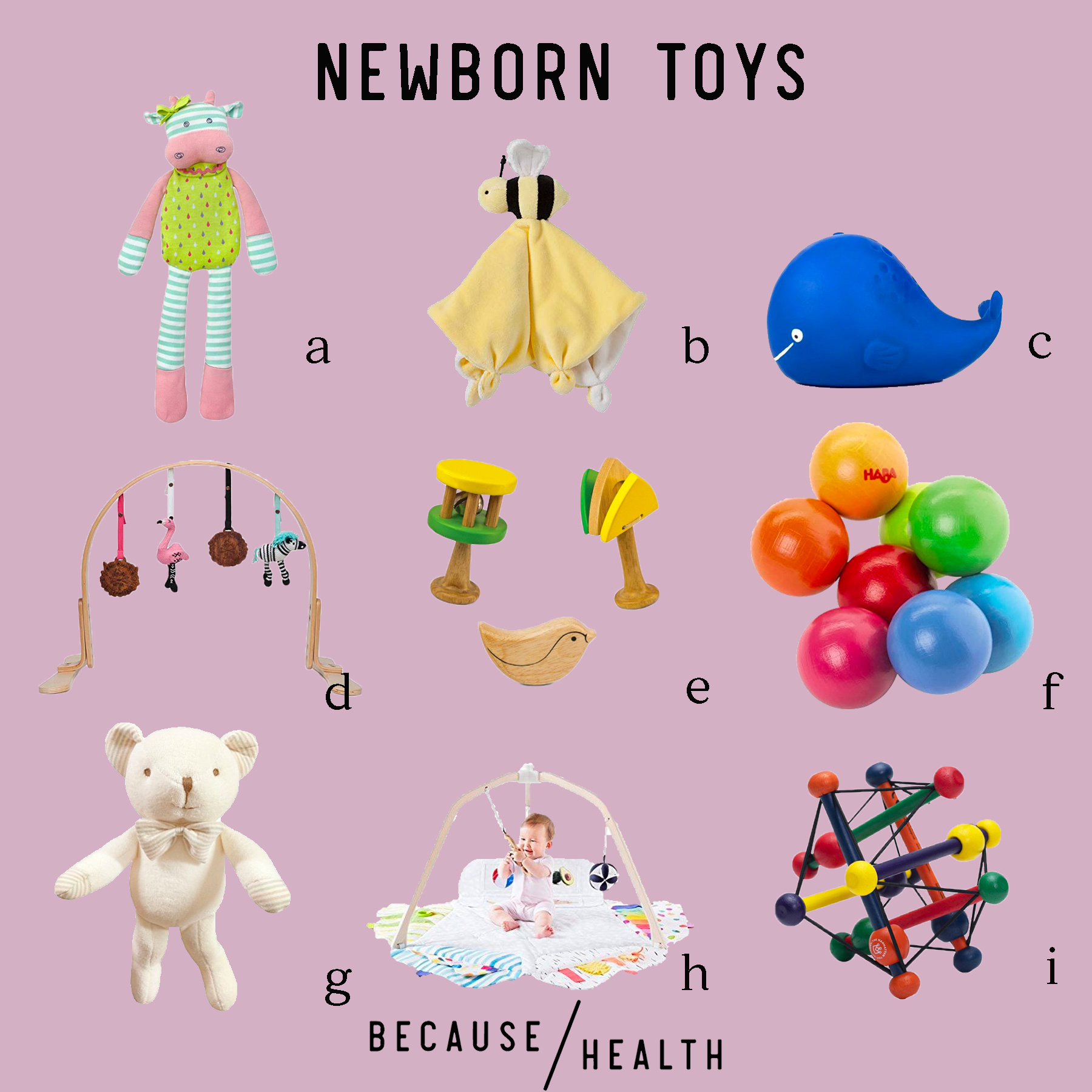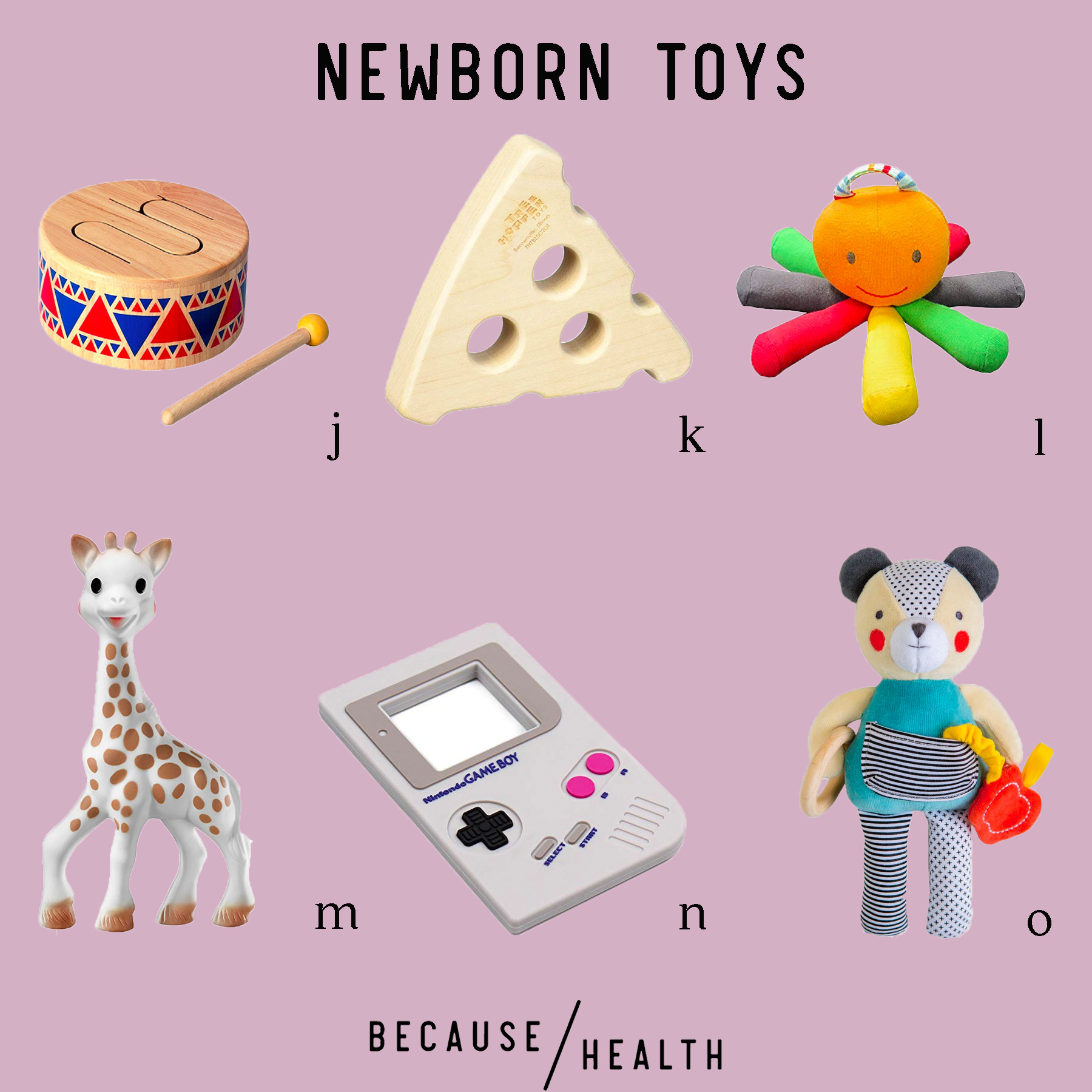 a) Apple Park Organic Farm Buddies b) Burt's Bee Lovey c) Caaocho Kala the Whale d) Finn + Emma Play Gym e) Green Tones Musical Instruments Set f) HABA Magica Clutching Toy g) John N Tree Organic Cotton Baby First Friend h) Lovevery Play Gym i) Manhattan Toy Skwish Classic j) Plan Toy Solid Wood Drum k) Tree Hopper Toys All Natural Pizza Teether l) Under the Nile Scraptopus or Scrappy Cat m) Vulli Sophie the Giraffe n) Bumpkin Silicone Teether o) Petite Collage Busy Bear
*Because Health is a participant in the Amazon Services LLC Associates Program, an affiliate advertising program so that when you click through our Amazon links, a percentage of the proceeds from your purchases will go to Because Health. We encourage you to shop locally, but if you do buy online buying through our links will help us continue the critical environmental health education work we do. Our participation does not influence our product recommendations. To read more about how we recommend products, go to our methodology page.