Our Favorite Reusable Coffee and Tea Mugs
Stainless steel, ceramic, and glass options for your hot drinks
Whether you like to make it at home or pick it up at your favorite coffee shop, everyone has their favorite hot beverage to get their mornings started. Help make a dent in the amount of trash created by to go cups, and improve your health a little bit in the process. Not to mention that these stainless steel, ceramic, and glass options are better at keeping your drinks hot throughout the morning. These options are highly reviewed and have a variety of shapes and sizes so you can pick your favorite. Also check out our picks for
reusable water bottles. Many of the same brands also have insulated and tumbler versions that are perfect for coffee and tea.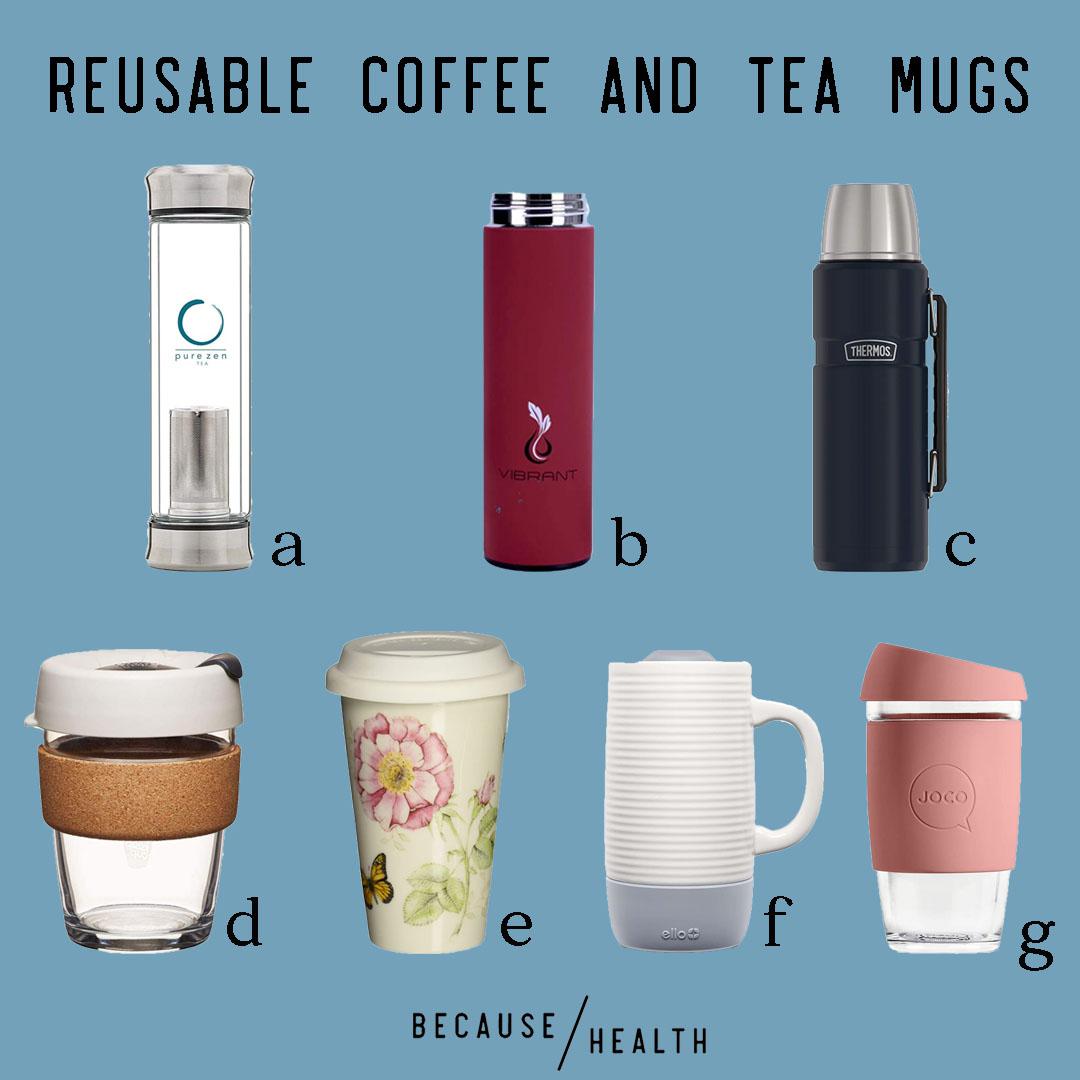 b) Vibrant All in ONE Travel Mug – Tea Infuser Bottle
c) THERMOS Stainless King Vacuum-Insulated Beverage Bottle
d)
KeepCup 12oz Reusable Coffee Cup
e) Lenox Butterfly Meadow Thermal Travel Mug
f) Ello Jane Ceramic Travel Mug with Slider Lid
g)
JOCO 16oz Glass Reusable Coffee Cup
*Because Health is a participant in the Amazon Services LLC Associates Program, an affiliate advertising program so that when you click through our Amazon links, a percentage of the proceeds from your purchases will go to Because Health. We encourage you to shop locally, but if you do buy online buying through our links will help us continue the critical environmental health education work we do. Our participation does not influence our product recommendations. To read more about how we recommend products, go to our methodology page.