The 9 Best Stainless Steel Water Bottles
Our Top picks for an Everyday Water Bottle
Buying bottled water is expensive and not great for health and environmental reasons. Whether you're bringing water on your commute or to the gym, we love stainless steel bottles because they are lightweight and there are tons options. Some are insulated in case you want to add ice or drink something hot in the winter. Options also abound for styles of tops (sports, straw, pour spouts, twist off…etc) and sizes, so there's definitely something out there that will work for you. And of course there are so many colors, so you can find something that expresses your personality and style. We find that have an attractive water bottle definitely helps us remember to hydrate more throughout the day. These 9 stainless steel water bottles are well reviewed, easy to find in store and online, and something that you can bring with you everywhere.
Also, in case you're wondering if you need to get rid of your old plastic reusable water bottle, then check out our advice about how to use them safely.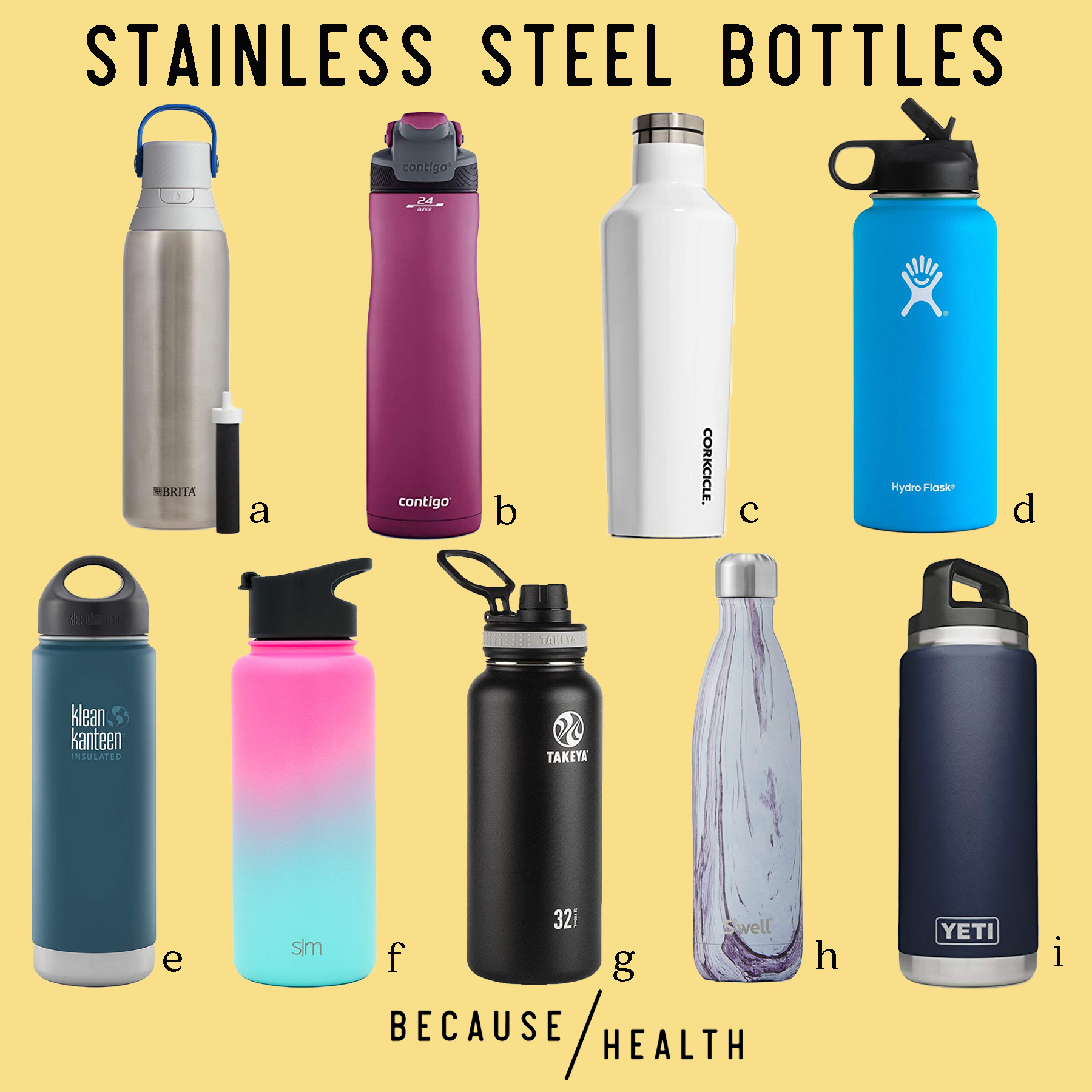 a) Brita b) Contigo c) Corkcicle d) Hydro Flask e) Klean Kanteen f) Simple Moderng) Takeya h) S'well i) Yeti
*Because Health is a participant in the Amazon Services LLC Associates Program, an affiliate advertising program so that when you click through our Amazon links, a percentage of the proceeds from your purchases will go to Because Health. We encourage you to shop locally, but if you do buy online buying through our links will help us continue the critical environmental health education work we do. Our participation does not influence our product recommendations. To read more about how we recommend products, go to our methodology page.