Summer BBQ Essentials
Don't break out the grill without these non-toxic finds!
Summer isn't complete without at least one BBQ! They're the ultimate excuse to get together with friends, enjoy the nice weather, and cook delicious food (even if you're doing meat-free Monday). If you're new to the BBQ scene, then you might not realize that an outdoor get-together can require some specialized gear. Standard BBQ gear can be made from harmful materials like melamine, plastic, and PFAS, which is why we wanted to find alternative products that were safer for our health. Our summer BBQ essentials roundup has everything you need and more to throw the best party ever! And don't forget to check out our tips for a non-toxic BBQ!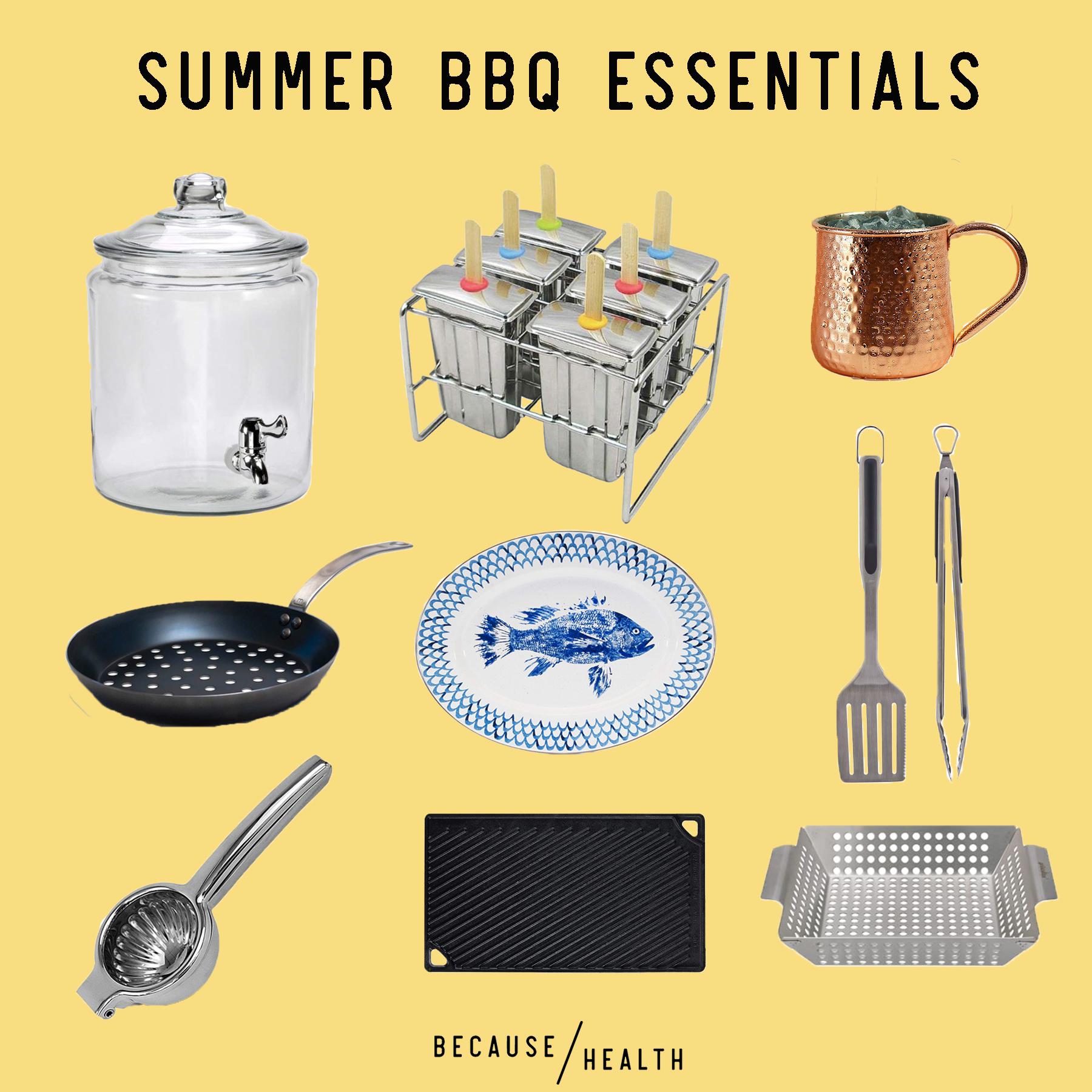 Enamelware with seafood pattern
Stainless steel Citrus Press Juicer