EPA Should Protect People, Not Polluters
54 different PFAS chemicals have been found in human blood, drinking water, groundwater, and locally produced food around the Chemours Company plant in the North Carolina community of Fayetteville and downstream in the Cape Fear River. Chemours conducted minimal health and safety testing on these chemicals and emissions and discharges spanning decades have left the surrounding community searching for answers about the risks they're exposed to daily.
In response, on October 14, 2020,  six public health and environmental justice organizations submitted a petition to the Environmental Protection Agency (EPA) demanding that it take long overdue action to address Per- and Polyfluoroalkyl Substances (PFAS) pollution in North Carolina Cape Fear communities. The petition asks EPA to use its authority under the Toxic Substances Control Act (TSCA) to require Chemours to fund comprehensive health and environmental testing on PFAS manufactured at its production facility in Fayetteville. Chemours is a spinoff of Dupont, a company with a legacy of contaminating communities with dangerous PFAS.
It's unconscionable that the chemical industry has made billions of dollars on PFAS chemicals while failing to do the scientific testing to know whether they're even safe and instead used people as Guinea pigs. The EPA must use the authority Congress gave it when it amended TSCA in 2016 to require Chemours to conduct the necessary testing of the PFAS chemicals it has released into these Cape Fear communities.
The communities of Cape Fear who have been exposed to these PFAS chemicals for many years deserve to know the potential health effects. 
Review the full petition and Frequently Asked Questions and read more about it in the North Carolina Coastal Review.
Meet the Co-Petitioners
Center for Environmental Health has joined five grassroots groups in North Carolina in the fight to protect public and environmental health from toxic PFAS "forever chemicals."  Watch the petitioners discuss submitting petition and learn more about the groups below.

Cape Fear River Watch is working to protect and improve the water quality of the Cape Fear River Basin for all people through education, advocacy and action, with a proven track record of success. Follow them on Twitter!

Clean Cape Fear is an alliance of established advocacy groups, community leaders, educators, and professionals working together to restore and protect our water quality, as well as spotlight deficiencies in governmental regulations that adversely impact our right to clean water. Follow them on Twitter!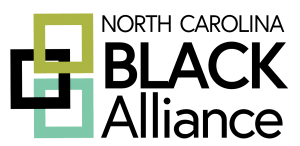 North Carolina Black Alliance is working toward state-level systemic change by strengthening the network of elected officials representing communities of color throughout the state and collaborating with a progressive, grassroots networks on intersecting issues. Follow them on Twitter!

Democracy Green is a movement to connect frontline communities with immediate rapid response, rapid relief, mutual aid and the building of long-term political power in the wake of disasters, focusing on the reformation of our democracy through the four Justices: environmental & climate, land & food, economic and political. Follow them on Facebook!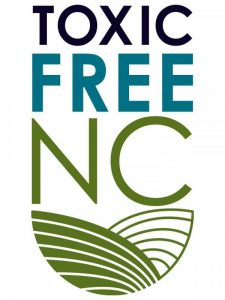 Toxic Free North Carolina is engaging the community in initiatives that advance environmental health and justice by advocating for safe alternatives to harmful pesticides and chemicals. Their vision is a toxic-free North Carolina that is part of a just and equitable global community where human and environmental health are valued, respected, and enjoyed by all. Follow them on Twitter!
People Power
67 different environmental, health and justice groups across the US have joined in to support our petition to the EPA. 
The Environmental Protection Network (EPN) also sent EPA a letter in support of our petition. EPN was created in January 2017 to harness the expertise of former EPA career staff and confirmation-level appointees from multiple administrations to provide an informed and rigorous defense against efforts to undermine the protection of public health and the environment.
Congressman Richard Hudson, who represents North Carolina's 8th District which includes the Chemours facility in Fayetteville, wrote an op-ed in the Independent Tribune in support of our petition. 
On November 18th, 2020, CEH and our co-petitioners met with EPA to discuss the TSCA testing petition. During the meeting, EPA officials commented that the requested testing was a "big ask" and questioned the need for animal testing. We sent EPA a follow-up letter on Nov. 25th in which we pushed back on these comments.
On January 7, 2021, the Trump EPA denied our petition. The Trump EPA did not dispute the serious health effects concerns or the extensive PFAS contamination of the Cape Fear River basin caused by Chemours. Instead, the Trump EPA sought to justify its refusal to require testing with a self-serving recitation of its actions on PFAS generally — actions which have been widely criticized as ineffective and inadequate. The Trump EPA also claimed that petitioners failed to show that there is insufficient information available to assess the health impacts of the 54 PFAS but did not deny that there is little or no data on nearly all the 54 substances and that North Carolina residents exposed to these substances lack the scientific knowledge necessary to understand the risks of harm they face. Read our press release.
On March 4, 2021, CEH and our co-petitioners asked EPA Acting Administrator, Jane Nishida, to reverse the Trump Administration's disappointing and unwarranted denial of our petition. The reconsideration request provided a comprehensive review of published research studies to show that most of the studies requested in the petition have not been done. We also noted that the Biden-Harris campaign's environmental justice plan committed to strengthen protections against PFAS contamination, especially in frontline communities. Michael Regan, President Biden's new EPA Administrator and former Director of the North Carolina Department of Environmental Quality, also committed to focusing on environmental justice and PFAS contamination in his Senate confirmation hearing. While we hope that Administrator Regan will quickly reconsider the denial and grant the petition, the petitioners also filed suit on March 4th in the Northern District of California under section 21 of TSCA to challenge the Trump EPA's denial of their petition. The groups felt it was essential to preserve their legal remedies in the event EPA fails to grant the petition. Read our press release.
On March 16, 2021, 67 of the nation's leading PFAS science experts submitted a letter to the newly confirmed EPA Administrator Michael Regan calling on him to institute a class-based ban on all PFAS except essential uses and asking him to reconsider the Trump EPA's denial of our petition. CEH and our co-petitioners also delivered a letter to Administrator Regan asking him to call upon his first-hand knowledge of the health threats facing the Cape Fear's racially diverse communities to reverse the Trump EPA's denial of the petition and asking him to meet with the petitioners. Read our press release.
What's Next
CEH and our co-petitioners are asking that Biden EPA officials meet with us to discuss the petition. 
Impacted residents, property owners, and concerned friends who want to see the EPA take the necessary actions and approve our petition can join this community sign-on letter as a show of support.