EPA Should Protect People, Not Polluters
54 different PFAS or "forever" chemicals have been found in human blood, drinking water, groundwater, and locally produced food around the Chemours Company plant in the North Carolina community of Fayetteville and downstream in the Cape Fear River. Chemours conducted minimal health and safety testing on these chemicals and emissions and discharges spanning decades have left the surrounding community searching for answers about the risks they're exposed to daily.
Six North Carolina community and environmental justice groups public submitted a petition to the Environmental Protection Agency (EPA) beginning Oct. 2020 demanding that it take long overdue action to address Per- and Polyfluoroalkyl Substances (PFAS) pollution in North Carolina Cape Fear communities. The petition asks EPA to use its authority under the Toxic Substances Control Act (TSCA) to require Chemours to fund comprehensive health and environmental testing on PFAS manufactured at its production facility in Fayetteville. Chemours is a spinoff of Dupont, a company with a legacy of contaminating communities with dangerous PFAS.
Read the latest press release. 
Read the scientists' letter of support.
Read the letter of support from representatives in North Carolina. 
Read the letter of support signed by more than 120 organizations. 
Dana Sargent of Cape Fear River Watch said, "As the director of an environmental nonprofit who believed in and trusted the folks of this EPA to do the right thing, I am furious; as a poisoned community member who is also grieving the loss of a firefighter brother whose cancer could be explained by this data, I am heartbroken." 
"My friends and neighbors are going into medical debt while battling rare or recurring cancers, some are spending months in the hospital, while others are wondering if this Christmas will be their last. We deserve access to every health study our petition requested and the EPA has the legal authority to require Chemours pay for them. It's disappointing to see yet another EPA administration cower to irresponsible chemical companies," said Emily Donovan, Clean Cape Fear. 
"For decades, our communities have suffered silently from PFAS contaminated water. All the while, polluting corporations have continued to profit from our pain. Our dedicated team of community advocates, legal counsel, and scientists have provided EPA with the tools to clearly and swiftly act to save our communities. We are deeply disappointed that the Biden EPA chose not to use these tools in its response to our petition," said La'Meshia Whittington, NC Black Alliance.
"North Carolina communities deserve to understand the unique health impacts of decades of exposure to 'forever chemical' contamination by Chemours, which this EPA response does not require. We are deeply saddened that EPA will not use its authority to make Chemours compensate for their harms to our state and communities, " said Connor Kippe, Toxic Free NC.
"We do not intend to accept this decision from EPA, and we do intend to hold Chemours responsible," said Michael Green, CEO of CEH. "EPA is responsible for protecting our health and the environment, and this decision is not consistent with that."
Bob Sussman, petitioners' counsel and former senior EPA official, said that "TSCA was designed so that EPA could hold chemical producers accountable for understanding how their products affect health and environment. EPA has a very strong legal and scientific basis for requiring the studies requested in the petition. It is tragic that EPA is failing to use the authority it has to ensure that manufacturers pay for essential testing on dangerous chemicals that are in the drinking water and blood of hundreds of thousands of North Carolinians. EPA is putting the financial interests of industry ahead of protection of devastated front-line communities."         
Often called "forever chemicals," PFAS have raised significant concern in the U.S. and globally because of their persistence and potential to bioaccumulate, along with their widespread presence in living organisms, products, and the environment, and demonstrated adverse health effects at low doses. PFAS have been detected pervasively in the blood of workers and the general population, with 99 percent of those sampled showing detectable levels of these compounds. Many communities across the U.S. are struggling with PFAS contamination. If they had granted this petition, the data EPA could have gained–at the polluters' expense–would support their national PFAS strategy and provide answers to communities across the U.S. and the world. 
Review the full petition and Frequently Asked Questions.
Meet the Co-Petitioners
Center for Environmental Health has joined five grassroots groups in North Carolina in the fight to protect public and environmental health from toxic PFAS "forever chemicals."  Watch the petitioners discuss submitting petition and learn more about the groups below.

Cape Fear River Watch is working to protect and improve the water quality of the Cape Fear River Basin for all people through education, advocacy and action, with a proven track record of success. Follow them on Twitter!

Clean Cape Fear is an alliance of established advocacy groups, community leaders, educators, and professionals working together to restore and protect our water quality, as well as spotlight deficiencies in governmental regulations that adversely impact our right to clean water. Follow them on Twitter!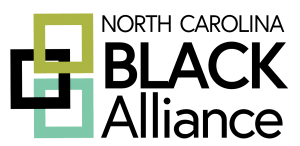 North Carolina Black Alliance is working toward state-level systemic change by strengthening the network of elected officials representing communities of color throughout the state and collaborating with a progressive, grassroots networks on intersecting issues. Follow them on Twitter!

Democracy Green is a movement to connect frontline communities with immediate rapid response, rapid relief, mutual aid and the building of long-term political power in the wake of disasters, focusing on the reformation of our democracy through the four Justices: environmental & climate, land & food, economic and political. Follow them on Facebook!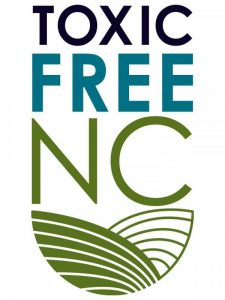 Toxic Free North Carolina is engaging the community in initiatives that advance environmental health and justice by advocating for safe alternatives to harmful pesticides and chemicals. Their vision is a toxic-free North Carolina that is part of a just and equitable global community where human and environmental health are valued, respected, and enjoyed by all. Follow them on Twitter!
What's Next
CEH and our co-petitioners were "deeply disappointed" by EPA's "inadequate" response in December 2021. Petitioners said they are considering all options, including litigation, to challenge EPA's decision. 
Impacted residents, property owners, and concerned friends who want to see the EPA take the necessary actions and approve our petition can join this community sign-on letter as a show of support.