Glyphosate in School Cereals
CEH tested products that schools typically feature on their breakfast menus and found that nearly 70 percent of the oat-based breakfast foods tested contain concerning levels of glyphosate. 
As we are prioritizing K-12 schools and other facilities that serve young children, we would like to hear from you about what additional information or tools would be useful for your school. If you have any questions about our project, would like your cafeteria foods tested, or are interested in sharing procurement resources with other interested purchasers, contact Sue Chiang at sue@ceh.org.
CEH did not find glyphosate in any of the certified organic cereals we tested.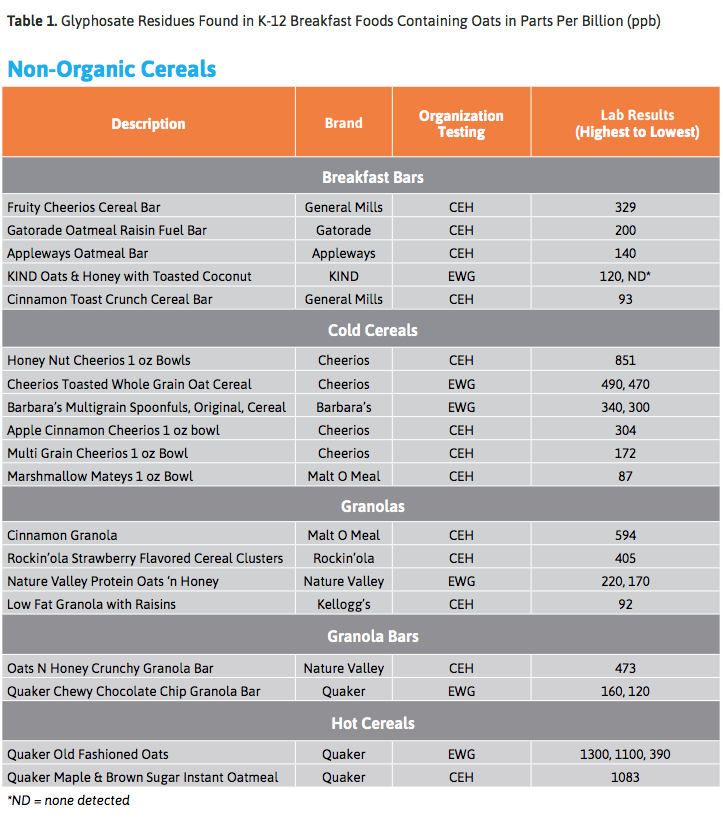 Resources
CEH Guide: A School Guide to Safer Cereals
CEH Factsheet: Safer Cereals for You and Your Kids
CEH Webinar: Healthy Food, Healthy Students
CEH Webinar Slides: Healthy Food, Healthy Students