A two-part webinar series offering alternatives to vinyl flooring and a discussion about what is missing from vinyl flooring EPDs. For building owners, institutional purchasers, architects, and designers and green building professionals.
Webinar 1
Exposing "luxury" vinyl flooring's carbon and toxic impacts: A solutions-oriented webinar for purchasers, architects, designers, and developers
September 13, 2022
The prevailing perception in the building industry is that Environmental Product Declarations (EPDs) are the gold standard for material transparency and a proxy for environmental integrity. However, CEH's recent supply chain analysis of vinyl flooring manufacturing in the U.S. and China uncovered gaps and underreporting in existing EPDs relating to the carbon and toxics impact of supposed "luxury" vinyl flooring.  Watch the discussion and hear recommendations and solutions for specifying healthier resilient flooring for your next project.
Leila D. Behjat
Architect & Senior Researcher in Design and Practice Parsons Healthy Materials Lab, NYC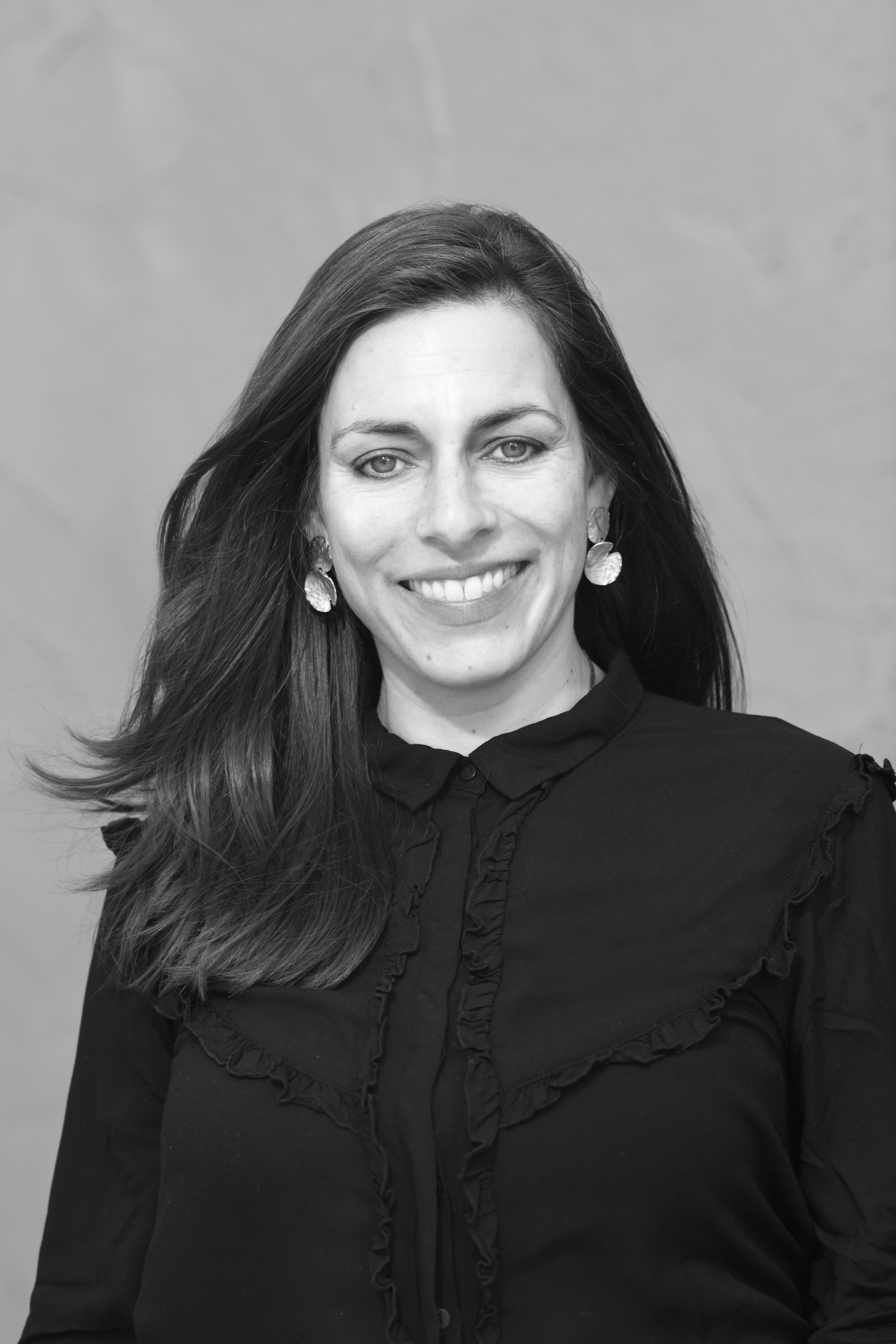 Anjanette Green
Senior Director of Product Transformation at Healthy Building Network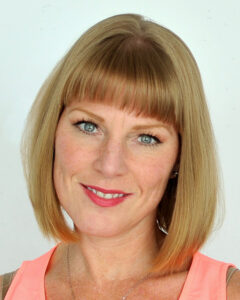 Sequoyah Hunter-Cuyjet
Vice President Determined By Design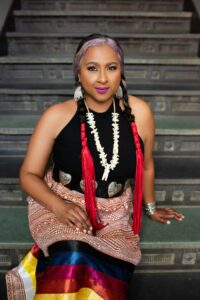 Rachael Wein
Director, Built Environment Program at Center for Environmental Health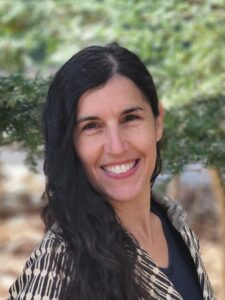 Teresa McGrath
Chief Research Officer Healthy Building Network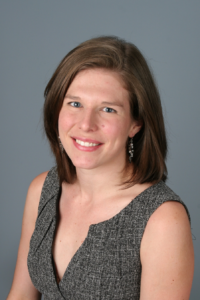 Sarah Packer
Director, Petrochemicals, Plastics, and Climate Program Center for Environmental Health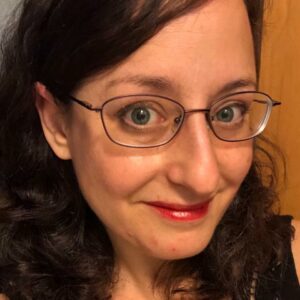 Rachael Wein
Director, Built Environment ProgramCenter for Environmental Health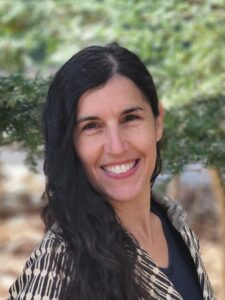 Webinar 2
WHAT'S MISSING FROM ENVIRONMENTAL PRODUCT DECLARATIONS FOR LVT?:
UNCOVERING THE TRUE CARBON AND TOXIC FOOTPRINT OF "LUXURY" VINYL FLOORING
More info on this webinar coming soon!
Recent CEH supply chain analysis uncovered significant gaps in the reporting about "luxury" vinyl flooring manufacturing. The amount of carbon and toxic chemicals used and released is alarming.  Join this webinar and learn about our research and the implications of flawed vinyl flooring Environmental Product Declarations (EPDs) and how the building materials industry should look toward more accurate, regionalized, independent, and thorough product transparency solutions.
MEET THE SPEAKERS
Anjanette Green
Senior Director of Product Transformation
Anjanette Green, LEED AP, LFA, LBC Assessor, Auditor, 3PV and Hero Award Recipient, RESET Sr Fellow, Fitwel Ambassador, WELL Materials Advisory Group brings more than 18 years of Architecture, Design and material research expertise to her role at HBN. Known as a "positive disruptor", Anjanette has worked with teams from China to New Zealand, to help support new approaches and create building products that focus on improved human and environmental health. As a certification expert in both single and multi-attribute programs, including co-author of the RESET International Building Standard, multiple HPDs, EPDs, Living Products, Declare labels, and international PCRs, Anjanette leads with a deep understanding that helps project teams streamline their efforts and effect meaningful change.
Teresa McGrath
Chief Research Officer
Teresa McGrath, Chief Research Officer, leads HBN's Research and Education strategies. With prior experience in government, NGO and industry, she brings a wealth of holistic knowledge and multi-sector experience to our team. Teresa led the Chemical Management Program for Sherwin-Williams, the largest paints and coatings company in the world, where she focused on hazards reduction and transparency, and assisted business units in meeting sustainability and green chemistry goals. She also spent nine years as the Senior Managing Toxicologist at NSF International's Green Chemistry Programs, and two years at the Environmental Protection Agency in the Design for the Environment (DfE) Branch of the Office of Pollution Prevention and Toxics (OPPT).
Rachael Wein
Director, Built Environment Program
Center for Environmental Health
Rachael Wein has spent over 16 years designing and implementing high-impact sustainable purchasing and operations programs in health care and higher education. Rachael leads CEH's Built Environment Program with a mindfulness of the pressures and opportunities faced by institutional purchasers and of the good that institutions can manifest by wielding their purchasing power responsibly. Prior to her time at CEH, Rachael had been the first Environmental Purchasing leader at Kaiser Permanente, where she helped set the industry standard for large-scale environmental purchasing programs and co-led a successful multi-year safer chemicals agenda for the organization. She is passionate about freeing people and the planet from the burdens of toxic chemicals
Leila D. Behjat
Architect & Senior Researcher in Design and Practice 
Leila D. Behjat (@leiladb.design) is a creative solution finder with a high sense for design and aesthetics. With a Diplom-Ingenieur (Masters) in Architecture from Hafencity Universitaet, Hamburg, Germany, she has worked globally in the fields of interior and lighting design on both residential and commercial projects. In recent years, she has focused on renovation with healthier building materials. Her current role as Senior Researcher with Healthy Materials Lab at Parsons School of Design in NYC deepens her motivation to contribute to creating spaces that are healthier and joyful to humans and the planet as a whole. Leila is currently a 2022 Maintainers Movement Fellow with Sam Bennett.
Sarah Packer
Director, Petrochemicals, Plastics and Climate Program
Center for Environmental Health
Sarah Packer leads a new program focused on Petrochemicals, Plastics & Climate (PPC) at the Center for Environmental Health (CEH). This program focuses on raising awareness of the health harms associated with plastic, reducing petrochemical and plastic consumption and curtailing harmful practices for managing plastic waste. Prior to this role, Sarah managed policy and procurement efforts to reduce the use of toxic chemicals in products and the environment, and hold government and industry accountable for toxic chemical exposures. While serving on CEH's Built Environment team, Sarah led the work on healthier carpet and flooring. Before joining CEH, Sarah worked in the global movement for sexual and reproductive health and rights, where she applied principles of user-centered design, harm reduction and human rights to improve access to safe and supportive health care.
Sequoyah Hunter-Cuyjet
Vice President
Sequoyah Hunter-Cuyjet is a culture cultivator with a unique ability to breathe narrative into any design, giving voice to community, people and places. With her diverse art and culturally-rich background as well as her multidisciplinary design experience, she is a multifaceted design professional who can help partners address any project challenge. Sequoyah has a Bachelors of Art in Liberal Arts from Sarah Lawrence College—where she studied art, literature and anthropology—as well as a Master of Fine Arts in Interior Design from Moore College of Art + Design. She is the first Native American to graduate from Moore's MFA program and one of the only Native Americans in the country to hold a MFA in Interior Design. Boutique Magazine recognized her as a 2020 Boutique 18—a rising star in hospitality design.