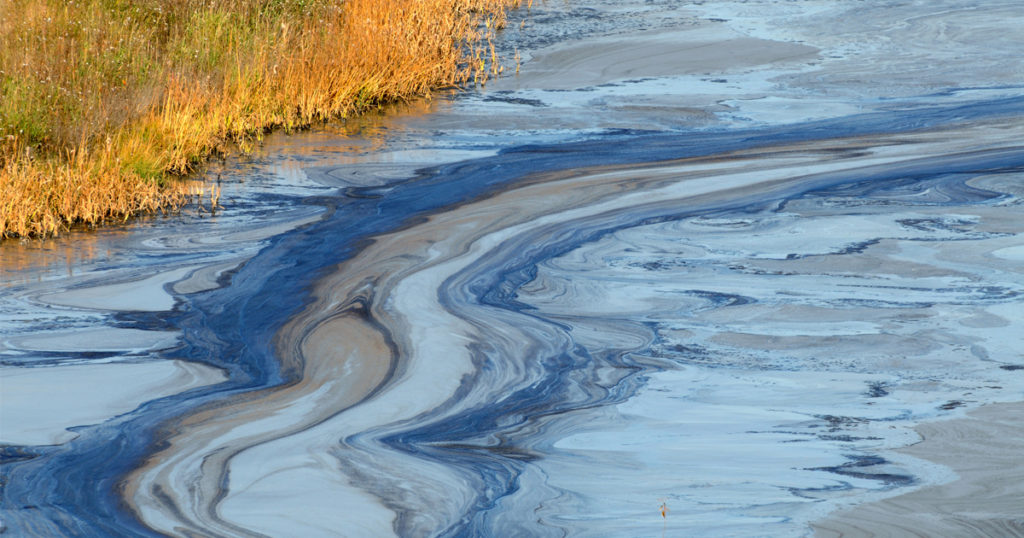 Purchasers, we invite you to learn more about CEH's thriving, nationwide community of cutting-edge procurement professionals who strengthen their organizations while moving entire markets to protect the health of people everywhere!
The production and consumption of single-use foodware creates massive amounts of avoidable waste, depletes natural resources, pollutes the environment, and endangers human health through exposure to toxic chemicals added to foodware. Moreover, commonly used single-use foodware and packaging like styrofoam are made from fossil-fuel based plastics, contributing to greenhouse gas emissions and exposing consumers to harmful chemicals. Even paper- and fiber-based foodware, which are often considered "environmentally friendly," have many negative impacts on our environment and health. For decades, chemicals have been added to single-use foodware such as: microwave popcorn bags, pizza boxes, fast food wrappers, plates, bowls, food trays, take-out containers and other food packaging to make them water and grease resistant. Many of these chemicals are harmful and have been shown to migrate from foodware into our food.
Per- and polyfluoroalkyl substances, or PFAS are a toxic family of "nonstick" fluorinated chemicals that are ubiquitous in foodware and food packaging. People can ingest PFAS through packaged food and even contaminated drinking water. PFAS are endocrine disrupting chemicals (EDCs) that have also been linked to a wide range of adverse health outcomes.  
In infants and children, PFAS chemicals have been linked to issues with growth, learning and behavior
In adults, evidence suggests PFAS cause decreased fertility, increased cholesterol, increased risk of several cancers and hormonal problems.
PFAS have been found to reduce children's immune responses, including to vaccines.
PFAS can be released into the environment throughout the lifecycle of a product – starting from production of the chemicals, the manufacturing and use of the products, to when the product is thrown out. Because PFAS' chemical properties keep them from breaking down, they build up in our bodies and the environment posing long-term risks to the health of people and wildlife.
CEH's new Ditching Disposables toolkit helps K-12 schools transition from harmful single-use foodware to healthier options, with a long-term goal of switching to safer reusables. We know that this type of change can be a heavy lift, so we have provided all the tools your school or school system needs, including: a 12-step planning guide, lessons, cost calculators, how-to guides on collecting and reporting data, engagement strategies, and tips for each step of the process. CEH is helping schools around the country  ditch disposables and normalize reuse while cultivating sustainable practices from an early age. 
In 2018, CEH released a groundbreaking report, "Avoiding Hidden Hazards: A Purchaser's Guide to Safer Foodware," that identified a wide variety of disposable foodware products containing PFAS. As part of the report, CEH tested hundreds of single-use foodware products and created a publicly available database which identifies products with high fluorine levels (indicating the likely use of PFAS) and ones with no or low levels of fluorine. CEH's resources offer commercial and institutional purchasers foodware options free of PFAS and equip them with tools to move manufacturers away from these harmful compounds towards safer products. By transitioning towards safer, readily available PFAS-free foodware options in schools, restaurants, hospitals, and other institutions, we can protect public health, soil, crops, and groundwater resources while reducing plastic pollution that can linger in the environment for thousands of years. 
CEH research, testing and resources have supported efforts around the country, including: 
San Francisco's ban on PFAS in food packaging. CEH penned an op-ed in the San Francisco Examiner in support of the city becoming the first in the country to ban PFAS in food packaging, prohibit the use of plastic straws, stirrers, and other single-use food packaging (which it did). 
Berkeley's ordinance: In January of 2019, the Berkeley City Council passed a disposable foodware ordinance that was the most ambitious municipal legislation in the U.S. aimed at reducing the use of single-use foodware. 
CEH will continue to support efforts by all levels of government and institutions to implement similar policies as San Francisco and Berkeley, relentlessly pressure manufacturers to end the use of these harmful compounds in their products and push them to offer consumers safe alternatives to single-use containers.
Public and private purchasers – such as federal, state and local governments, schools, restaurants, cafeterias and hospitals – can help shift the market to better alternatives and get toxic PFAS out of foodware.
By purchasing toxic-free products and switching to reusables whenever possible, your purchasing power will compel manufacturers to change their practices and eliminate toxic chemicals like PFAS from their products. You can help normalize sustainability and reuse, and reduce waste by refusing harmful, single-use foodware. Brands that enact comprehensive, proactive policies to eliminate chemicals of concern from their packaging will not only be rewarded but better positioned both to deal with PFAS now, as well as the next emergent chemical of concern.
CEH has the resources needed to help organizations identify healthier and more environmentally preferable foodware choices. By creating the demand for and purchasing these products, you can seize a valuable opportunity to improve your organization's environmental footprint, protect your employees' and visitors' health, and broaden the market for safer products. Fortunately, there are healthier alternatives, and the demand and availability for these safer products continues to grow. CEH can offer technical assistance to help your organization implement this work. For more information on how to get started, please contact us at foodware@ceh.org
Ditching Disposables:
A Toolkit for Healthier Foodware in K-12 Schools
Without the added capacity and expertise that CEH provided regarding toxicity in our compostable foodware products, we would not have been able to make such significant strides in increasing the sustainability of those contracts. Not only were CEH staff crucial to our sustainable purchasing strides in those arenas, they are incredibly knowledgeable, resourceful, capable, and are a pleasure to work with.
Contact Us: For more information
or for a free 30-minute consultation.