10 Non-Toxic Makeup Removers
Safeguard your skin while removing the toughest waterproof mascara
There is nothing better than taking off your makeup at the end of a long day. Sometimes it's the favorite part of our evening! But lots of makeup removers contain harsh chemicals that aren't great for your skin or your health. That's why we rounded up our top 10 favorite non-toxic makeup removers! We know there are different preferences for makeup removers, which is why we included 5 wipes and 5 liquids. These products have been vetted by us and will remove the toughest of waterproof mascaras!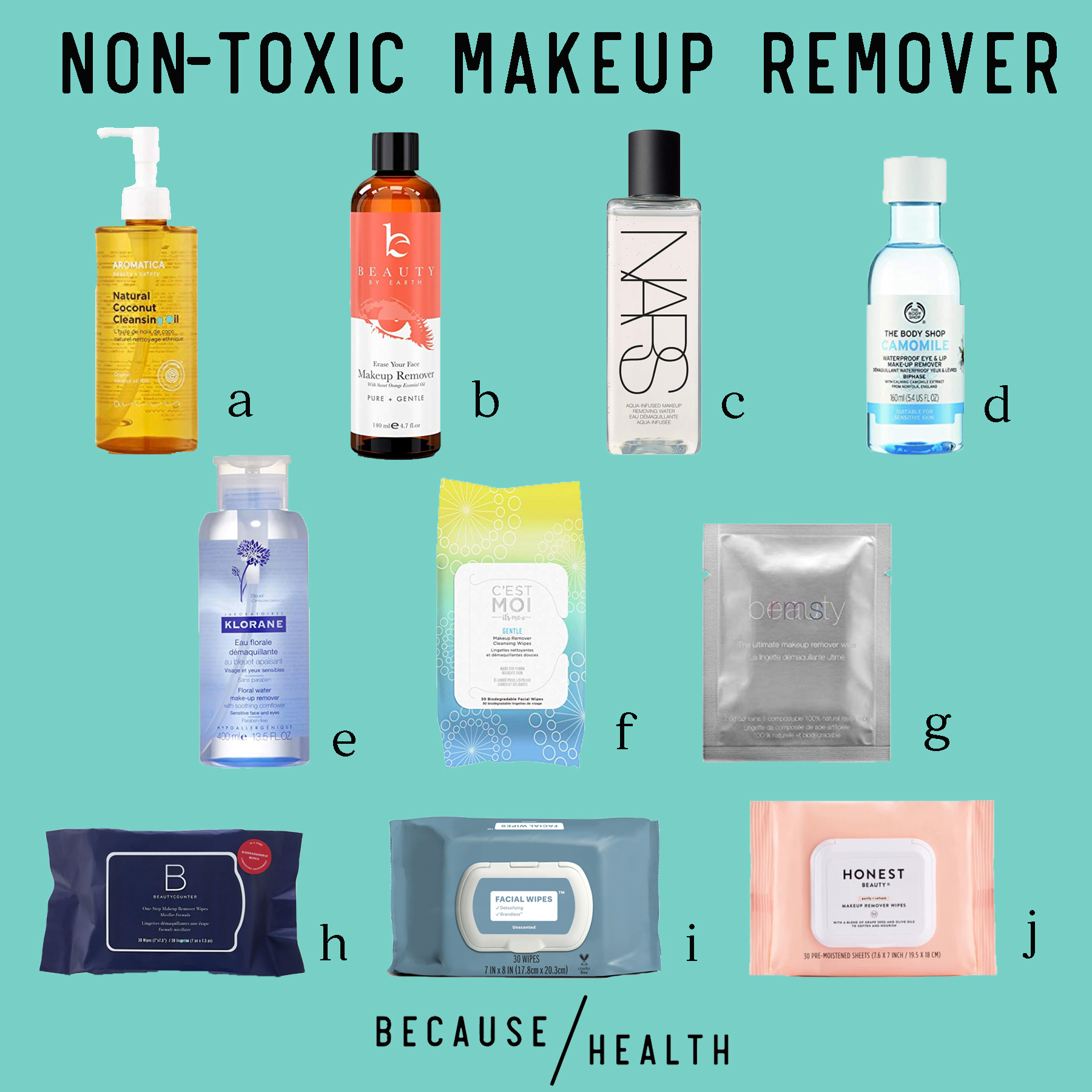 a) Aromatica Natural coconut Cleansing Oil b)Beauty by Earth Makeup Remover c) NARS makeup removing water d) the body shop waterproof eye makeup remover e) Klorane Floral Water Makeup remover with soothing cornflower f) C'est Moi Gentle Makeup Remover Cleansing Wipes g) RMS Beauty The Ultimate Makeup Remover Wipe h) Beautycounter One-Step Makeup Remover Wipes i) Brandless Facial Wipes j) Honest Beauty Makeup Remover Wipes
We rely on EWG's consumer databases, the Think Dirty App, and GoodGuide in addition to consumer reviews and widespread availability of products to generate these recommendations. Learn more on our methodology page.
*Because Health is a participant in the Amazon Services LLC Associates Program, an affiliate advertising program so that when you click through our Amazon links, a percentage of the proceeds from your purchases will go to Because Health. We encourage you to shop locally, but if you do buy online buying through our links will help us continue the critical environmental health education work we do. Our participation does not influence our product recommendations. To read more about how we recommend products, go to our methodology page.