15 Non-Toxic Toys for Toddlers and Preschoolers
Fun, healthy, safe, and great for those budding imaginations
Updated for 2019!
You can pat yourself on the back for bringing these non-toxic toys into your home or gifting them to friends. These are the highest rated, healthiest toys for your growing little one. Not only did we make sure that the materials are safe, but we made sure parents like you love these toys. All the toys here are great for revving up their imagination and creativity and are made to last. If you're looking for something for a newborn or a baby under 1, here are our top picks for best non-toxic newborn toys.
---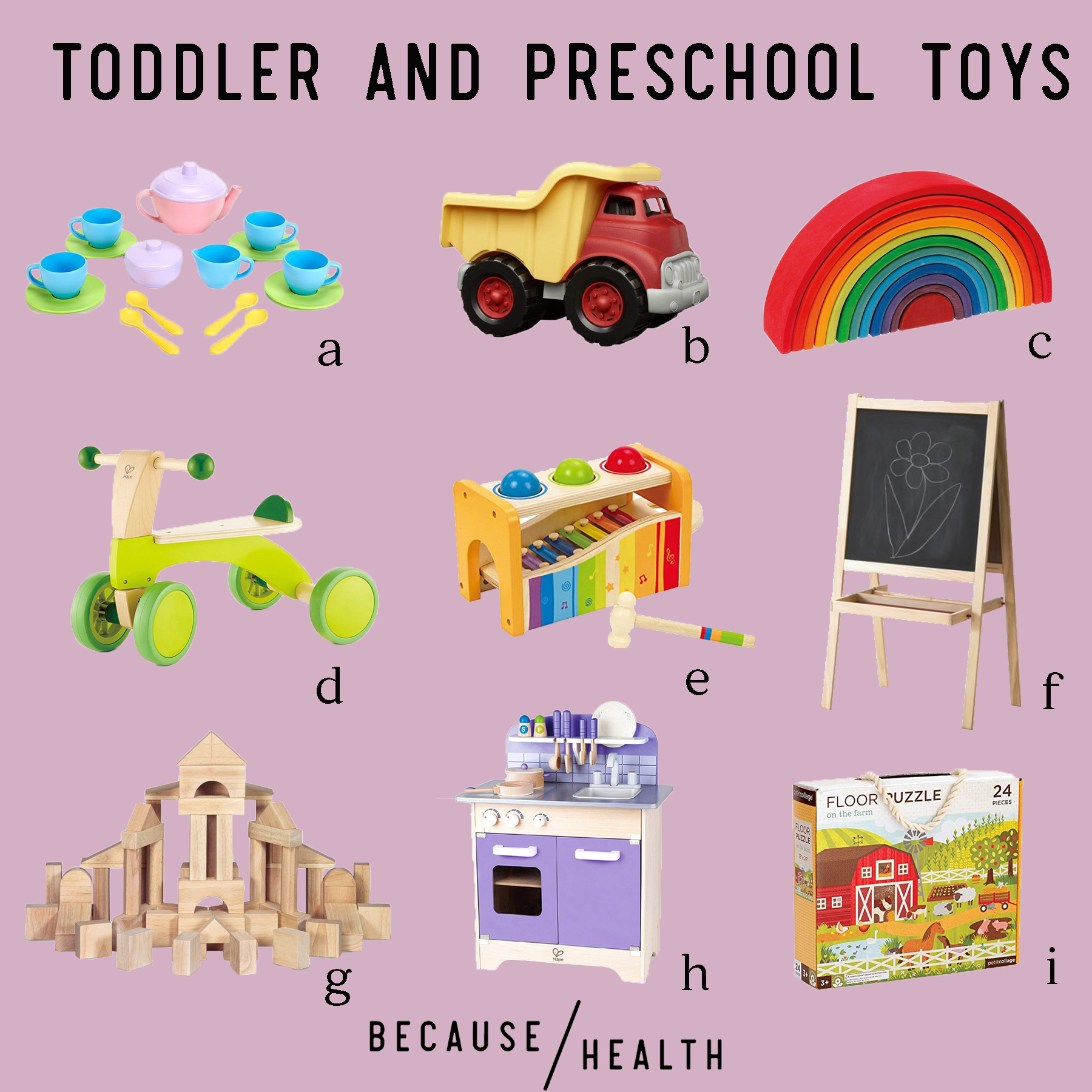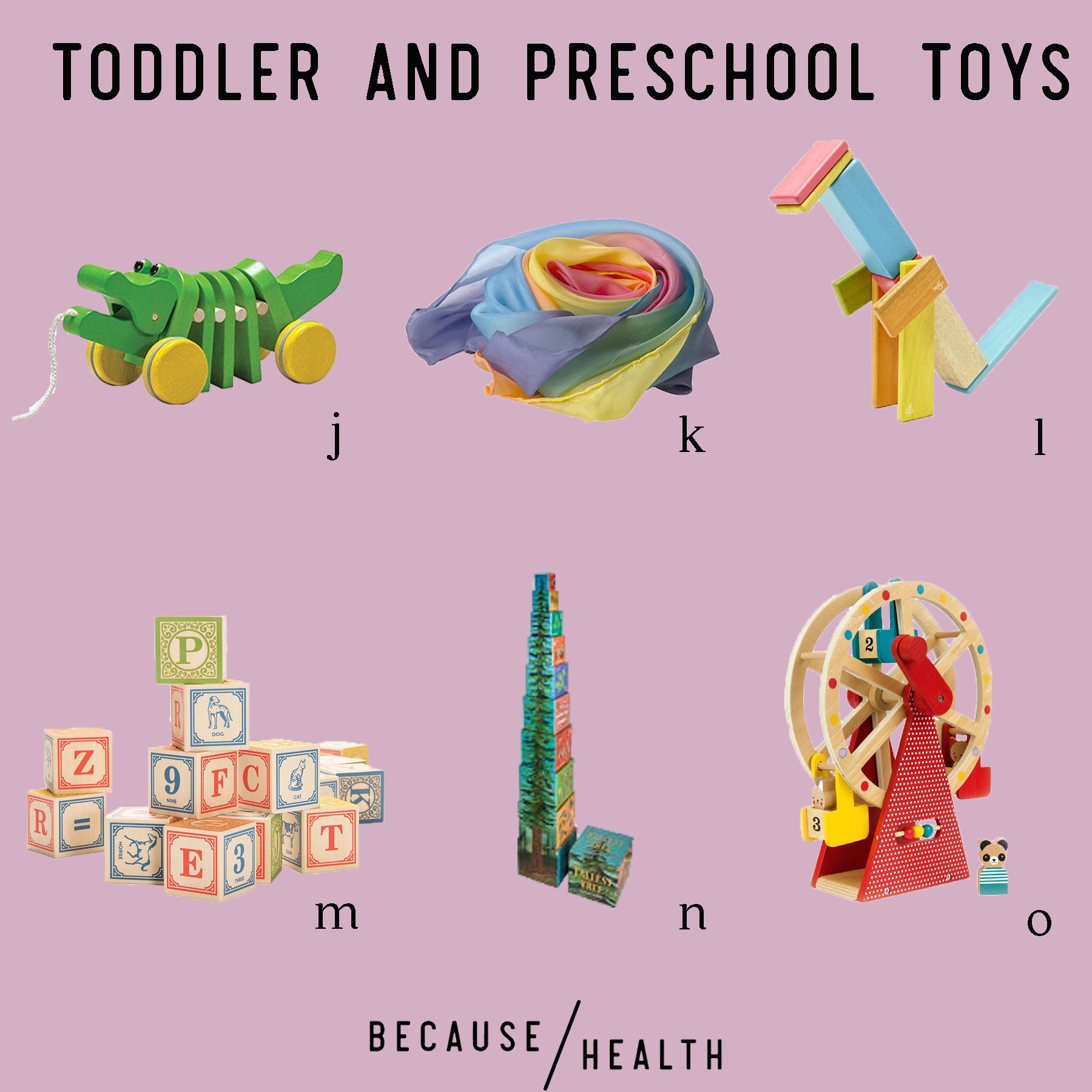 a) Green Toys Tea Set b) Green Toys Dump Truck c) Grimm's 12 Piece Rainbow d) Hape Scoot Around e) Hape Pound and Tap Bench f) Ikea Mala Easel g) Melissa and Doug Standard Unit Solid Wood Blocks h) Hape Kitchen Playset i) Petit Collage Floor Puzzle j) Plan Toys Alligator Pull Toy k) Sarah's Silks Enchanted Playsilk l) Tegu Magnetic Wooden Block Set m) Uncle Goose Classic ABC Blocks n) Golden Gate National Parks Conservancy Tallest Tree Stacking Boxes o) Petit Collage Ferris Wheel
*Because Health is a participant in the Amazon Services LLC Associates Program, an affiliate advertising program so that when you click through our Amazon links, a percentage of the proceeds from your purchases will go to Because Health. We encourage you to shop locally, but if you do buy online buying through our links will help us continue the critical environmental health education work we do. Our participation does not influence our product recommendations. To read more about how we recommend products, go to our methodology page.