Kale, Chickpea, Avocado, & Citrus Detox Salad with a Creamy and Herby Walnut Dressing
Our winter detox salad recipe
Sometimes the hardest part of cooking or meal prep can be figuring out what to make. It's hard to find a good balance between tasty and healthy. That's why we're sharing a tasty salad recipe that incorporates tips from our recent interview with Dr. Cynthia Li.
In our article titled 10 Science-Backed Ways to Detox With Cynthia Li, MD, Dr. Li mentions an important part of detoxing is to eat food your grandmother or great-grandmother would have recognized. Super processed food with a ton of hard-to-pronounce ingredients can have a detrimental effect on our health. There are certain foods that support detox more than others. This includes…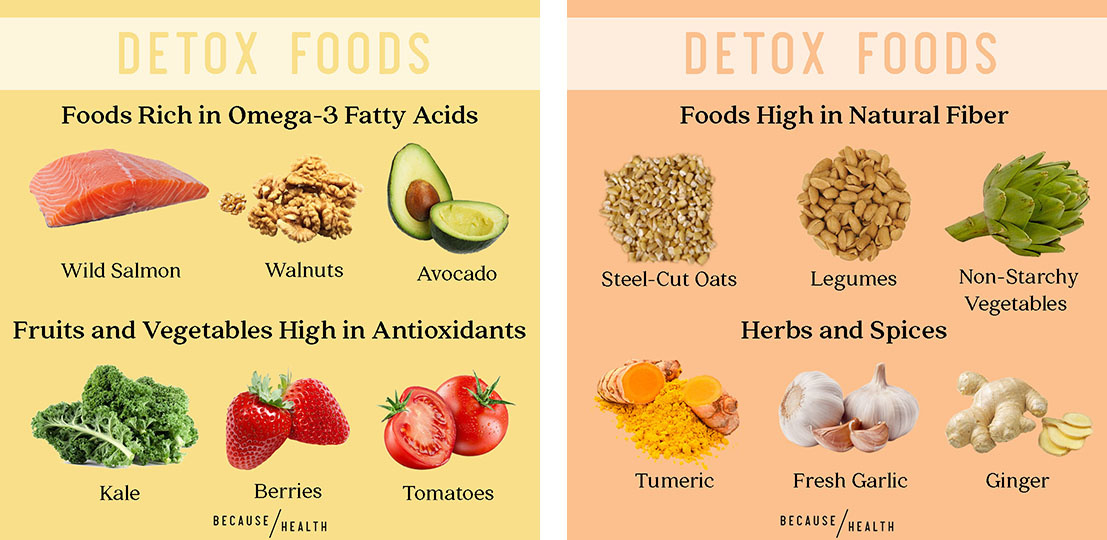 1. Foods rich in omega-3 fatty acids: wild salmon, walnuts & almonds, flax seeds freshly ground, avocado
2. Fruits and vegetables high in antioxidants: berries, kale, cabbage, tomatoes, citrus fruits, parsley, cilantro
3. Foods high in natural fiber: steel-cut oats, legumes, flaxseed meal, fruits & non-starchy vegetables
4. Herbs & spices: turmeric, fresh garlic, cumin, horseradish, ginger
It's easy to mix and match ingredients to create a ton of tasty dishes! The possibilities are endless. We created an awesome salad recipe using detox-approved ingredients. This salad is healthy, super tasty, and easy to make! You can also add protein and other seasonal fruit.
Kale, Chickpea, Avocado, and Citrus Salad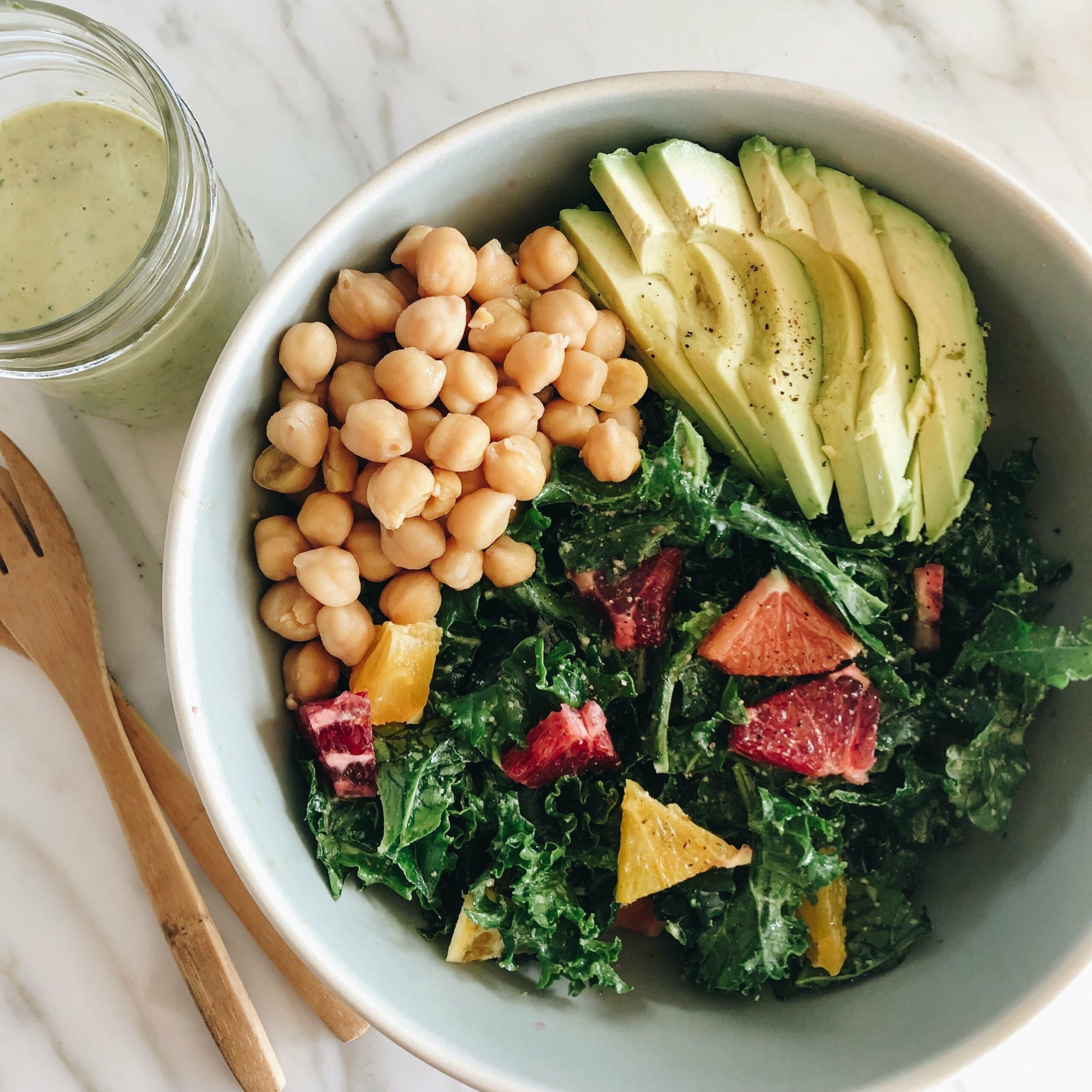 1 bunch kale, chopped into bite sized pieces

1/2 cup chickpeas (bonus points if cooked from dried beans or in a tetrapak or jar)


1 avocado, sliced


1 orange (or other citrus fruit) peeled and sliced
Creamy and Herby Walnut Dressing

1/3 cup walnuts


1 small garlic clove


1 Tbsp chopped parsley


3 Tbsp apple cider or white wine vinegar


1 Tbsp honey


1/3 cup olive oil


Salt and pepper
Instructions

Add walnuts, garlic, parsley, vinegar and honey to small food processor. Process until walnuts are in small chunks then start adding in olive oil
Massage kale with dressing then add toppings
Add dressing to taste
Enjoy!