DIY Yoga Mat Cleaner
Because when was the last time you cleaned your mat?
Yoga is a great activity to try during the pandemic. It offers a great indoor workout and the whole family can join in! There are also a ton of free yoga videos online too, so you can get top-notch instruction without leaving your house. Plus, you don't need a ton of equipment to practice yoga; all you really need is a yoga mat! Yoga mats create a layer of padding between you and the ground that makes your practice more comfortable.
Like any workout equipment, yoga mats need to be cleaned every once and a while. A clean mat will make your practice extra om-mazing! That's why we love this DIY yoga mat spray. It will keep your mat clean and smelling fresh. Plus, you probably already have these ingredients at your house! No need for an additional trip to the grocery store required.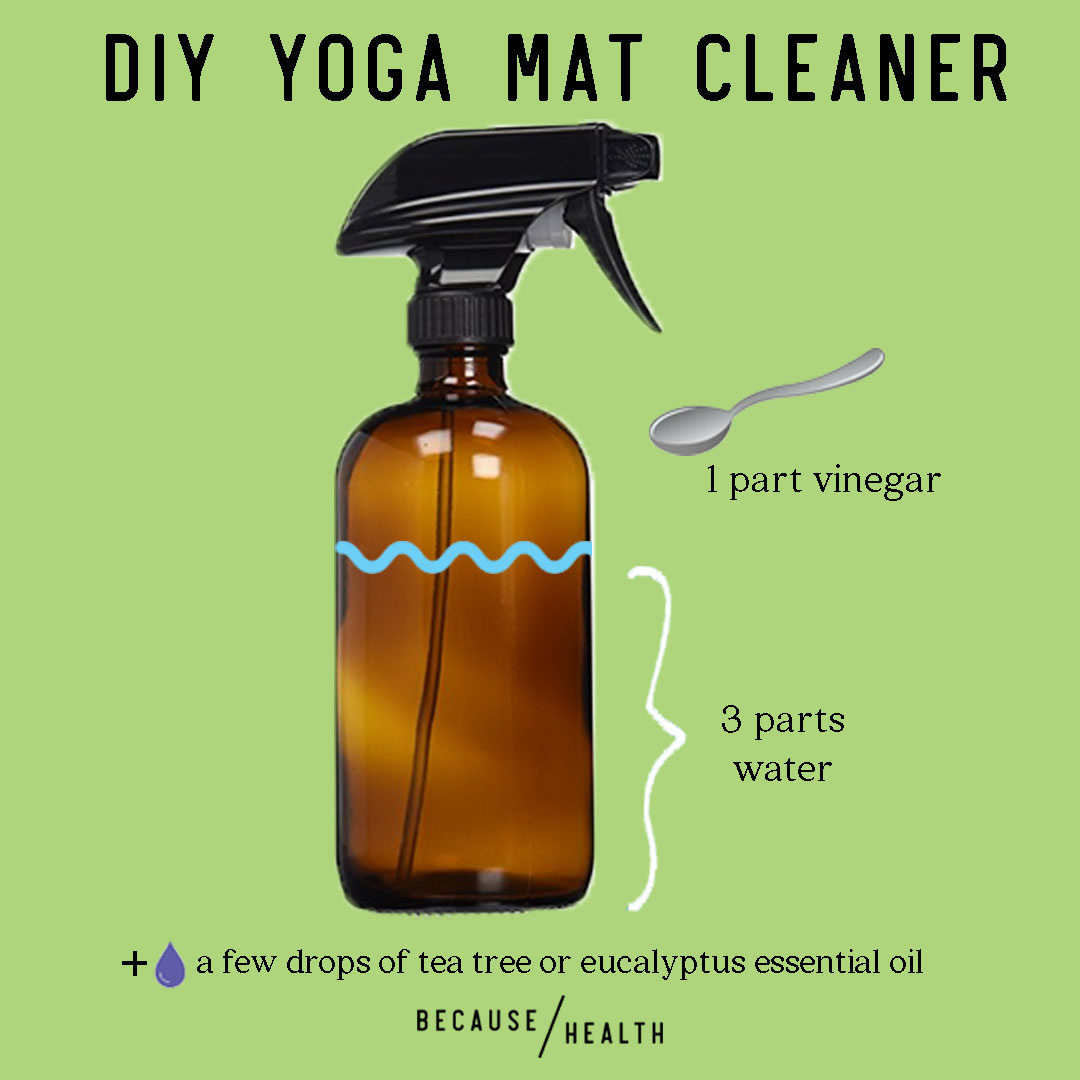 Simply mix 1 part vinegar to 3 parts water in a glass spray bottle. You can add a few drops of tea tree or eucalyptus essential oil if you want your cleaner to have a scent! This cleaner is as easy to use as it is to make! Just spray your mat and let the cleaner completely dry.