Non-Toxic Baby Wipes
Get them nice and clean without worrying about wipes with unnecessary and irritating ingredients
Kids and mess seem to go hand-in-hand. Not that we mind- we just want a baby wipe that can clean everything up without necessary chemicals! That's why we researched and rounded up our favorite non-toxic baby wipes. These wipes are gentle and won't cause a rash but are tough enough to use on face, body, and hands. Dirty diapers and sticky fingers don't stand a chance against our top picks! We even have 2 options that are compostable!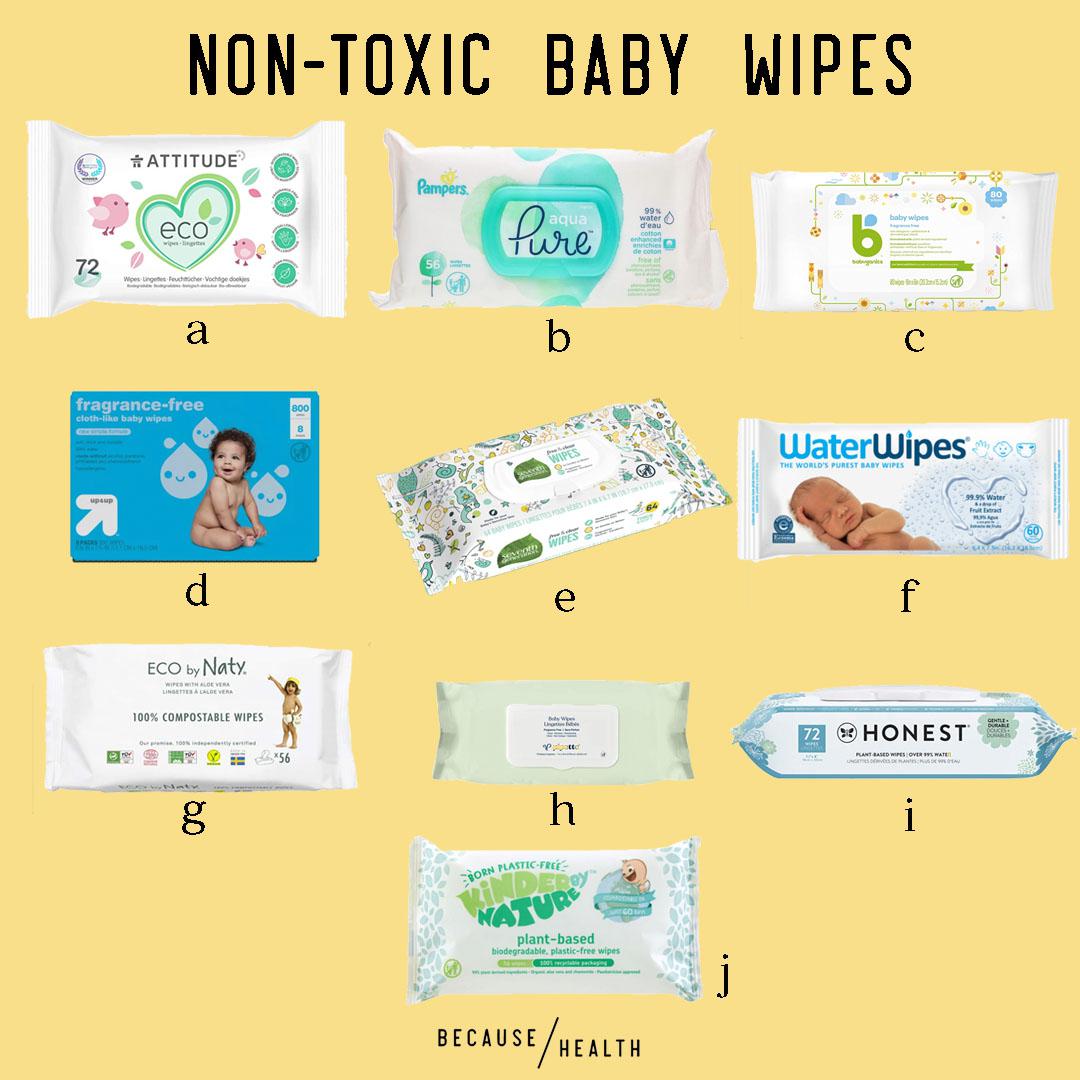 a) Attitude Baby Natural baby wipes
c) Babyganics face, hand, and baby wipes fragrance free
d) Up and Up fragrance free baby wipes
e) Seventh Generation free and clear wipes
f) Waterwipes
g) ECO by Naty babycare sensitive wipes, unscented, and with aloe (Compostable baby wipe)
j) Kinder by Nature Jackson Reece Plant based baby wipes (Compostable baby wipe)
If you're looking for some non-toxic diaper to go with these baby wipes, check out our diaper cream roundup.