Non-Toxic Toothpastes
Our picks for getting your teeth clean and shiny
Updated for 2020!
We researched all the non-toxic toothpastes and vetted the reviews to make sure they get your mouth feeling clean and teeth looking shiny.
---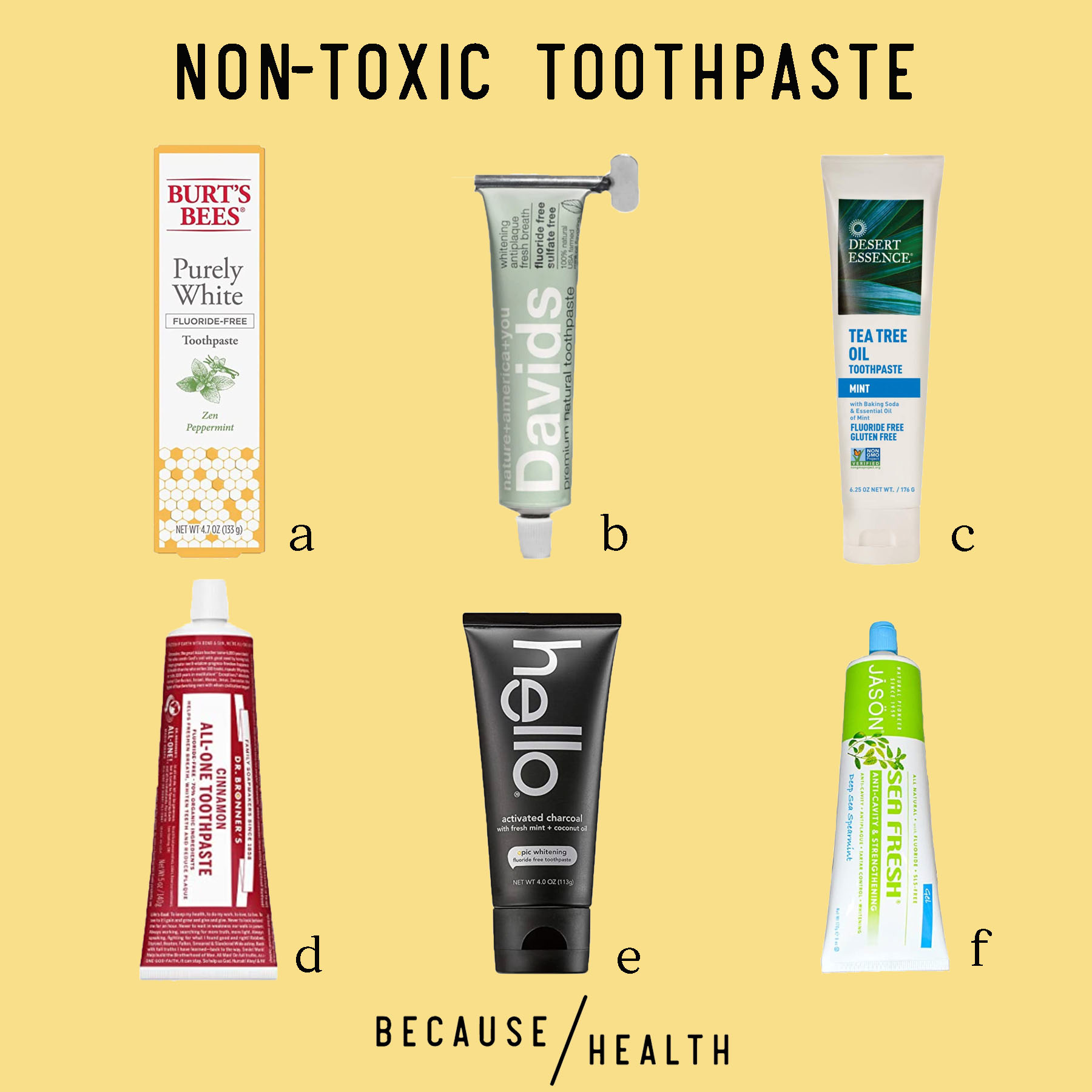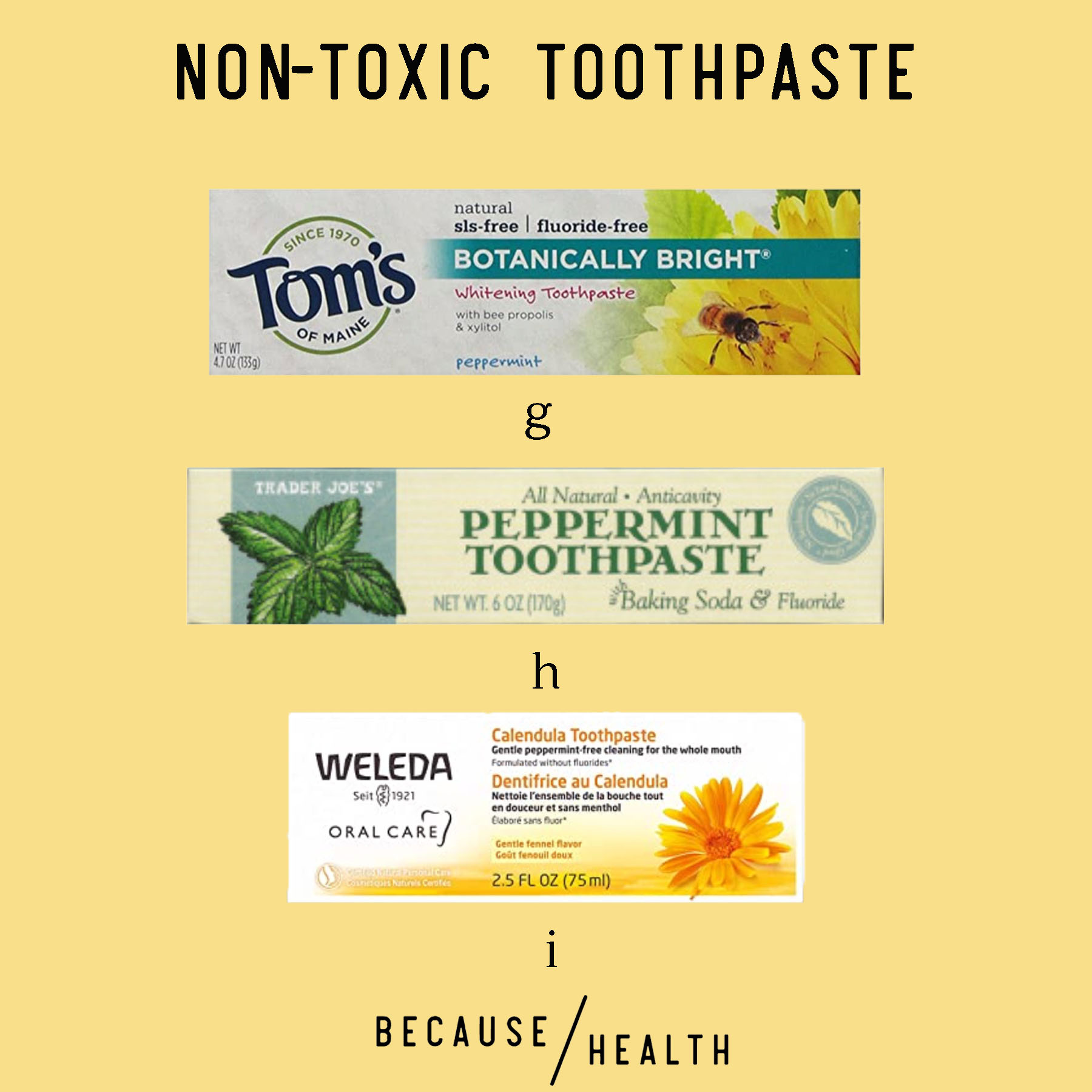 a) Burt's Bees Toothpaste, Natural Flavor, Fluoride Free Purely White, Zen Peppermint
d) Dr. Bronner's anise or cinnamon all-one toothpaste
e) Hello Oral Care Activated Charcoal Teeth Whitening
f) Jason's Sea Fresh Anti-Cavity & Strengthening Gel, Deep Sea Spearmint
g) Tom's of Maine Botanically Bright Whitening Toothpaste Peppermint
i) Weleda Calendula toothpaste
We rely on EWG's consumer databases, the Think Dirty App, and GoodGuide in addition to consumer reviews and widespread availability of products to generate these recommendations. Learn more on our methodology page.