Our Favorite Non-Toxic Water Bottles
We can't get enough of these stylish and functional bottles!
One small perk of 2020 was that we spent a lot of time outside. Shelter in place and social distancing meant countless hikes, walks around the neighborhood, and picnics with our households. And no matter what, we always had our trusty reusable water bottle by our side! Reusable water bottles are great for both the planet and your own health. You probably already know why plastic bottled water isn't so great, which is why we're all about glass and stainless steel. Both materials will keep your water tasting fresh without leeching harmful chemicals into your drink. Looking for a new reusable water bottle but don't know where to start? Check out our top picks below!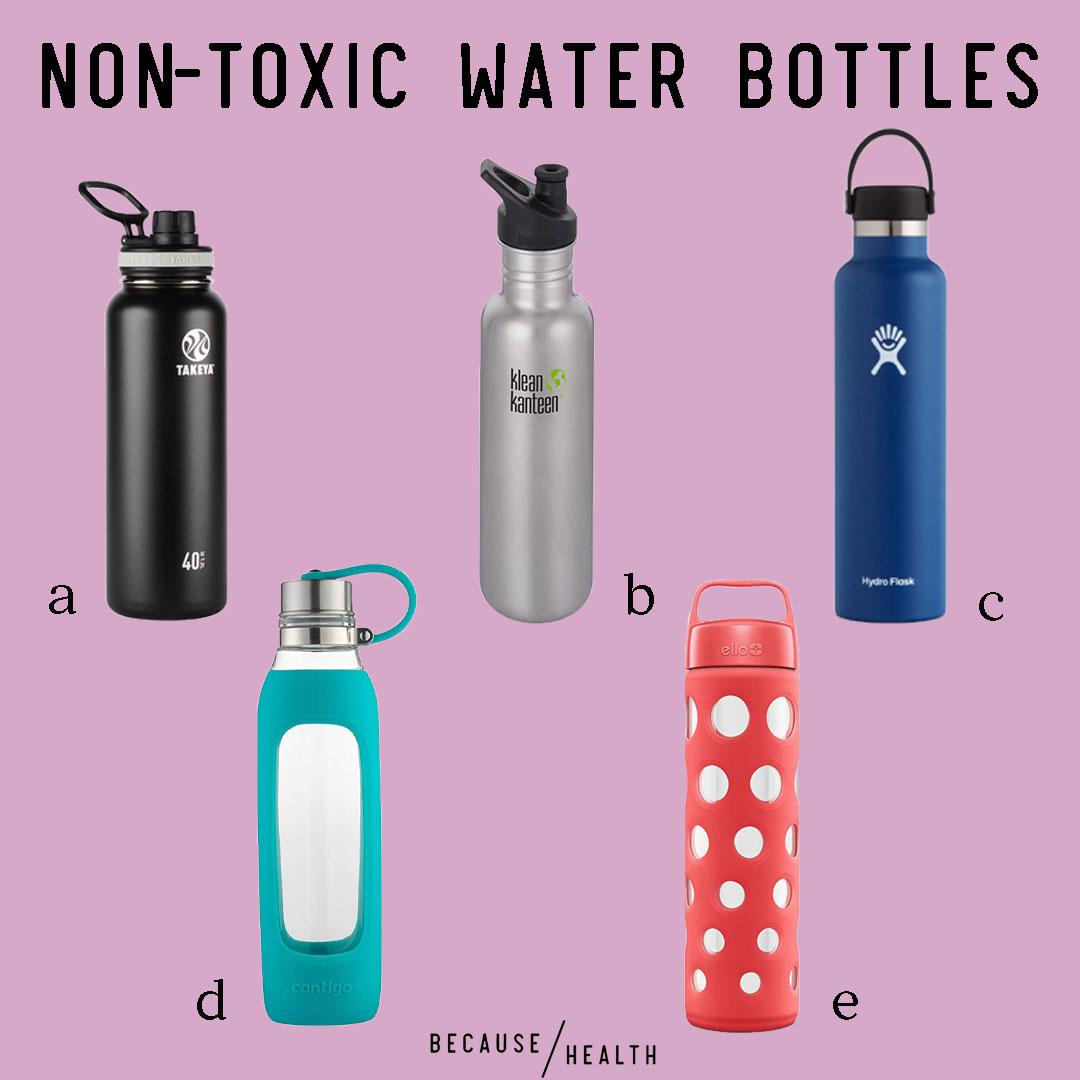 a) Takeya Black Originals Vacuum-Insulated Stainless-Steel Water Bottle
b) Klean Kanteen Classic Stainless Steel Singel Wall Non-Insulated Water Bottle with Sport Cap
c) Hydro Flask Water Bottle – Standard Mouth Flex Lid
d) Contigo Purity Glass Water Bottle