Eco-Friendly and Reusable Gift Wrapping Ideas
Spread holiday cheer without creating waste!
Since this is a safe space we can admit that one of the best parts about the holidays is the presents, right? But the amount of wrapping paper we go through every year is just insane… and most of it isn't even recyclable! Unless "recyclable" is specifically mentioned on the label, you'll have to throw used wrapping paper into the trash. And sometimes, we could do without that mountain of used wrapping paper after presents have been opened, even if it is the recyclable kind.
That's why we wanted to find the best wrapping options that could actually be recycled or reused year to year! Check out these great alternatives to tranditonal wrapping paper!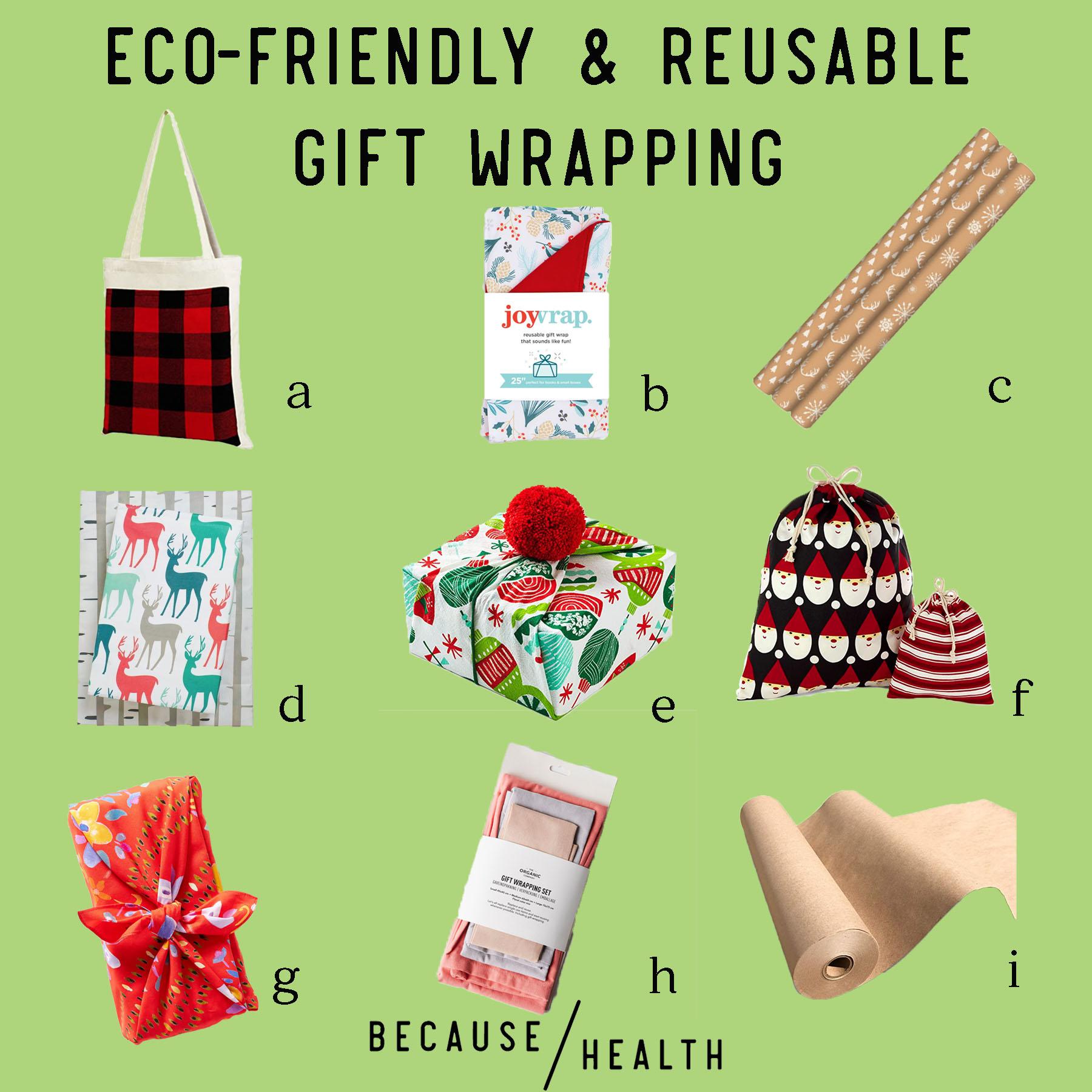 a)
2 Pieces Christmas Canvas Tote Bags Buffalo Plaid Check Shopping Bags
b)
joywrap
c)
Hallmark Recyclable Kraft Wrapping Paper
d)
Eco-Friendly Reversible Wrapping Paper
e)
Hallmark Reusable Fabric Gift Wrap
f)
Hallmark Black and Red Drawstring Gift Bag Set
g)
Furoshiki Reusable Gift Wrapping Cloth
h)
Organic Cotton Reusable Gift Wrap (Set of 3)
i)
Brown Kraft Paper Jumbo Roll