Tricks to Turning Soup Cartons into a Full Hearty Meal
Skip the canned soups and their BPA linings
It's full-on soup season over here. And while we love eating a warm bowl of soup all cozied up in a giant blanket, we also know that sometimes soup isn't the most filling. Especially if you are trying to be good and opting for a soup that comes in a carton instead of a can that is almost definitely lined with BPA. While we love the soup cartons for many reasons, including the fact that we are sure they are BPA free, we do realize the soups available in cartons aren't as chunky or filling. But, before you write them off or go back to your standby chunky in the can, hear us out. With just a few tricks, you can turn some of those cartons of soups into hearty, delicious, warm, cozy meals. We always have a couple flavors on hand in the pantry for last minute, low prep, and healthy meals. Here are our top picks!
---
Tomato Soup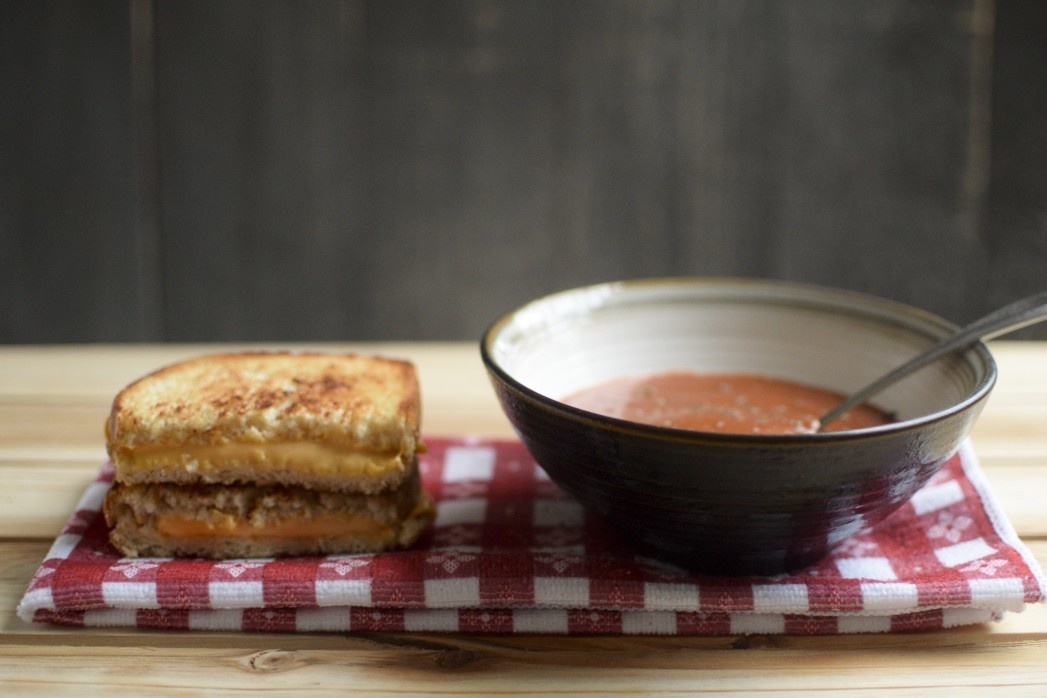 A tried and true classic that is also kid friendly, is to make a grilled cheese sandwich to go with the tomato soup. If you want to get fancy, you can make your grilled cheese, then cut it into cubes, and toast the cubes for another minute or two and make grilled cheese croutons. Basically the same thing, but then you can eat everything with the spoon. Also, if you are having someone over, this looks ways cooler, even though it tastes exactly the same.
A second option is to spice it up a bit and add some chorizo, beans (often white beans), and spinach. This makes it quite a bit heartier and gives it a bit of a Spanish flair. Trust us, it's a thing and it's delicious.
Potato Leek Soup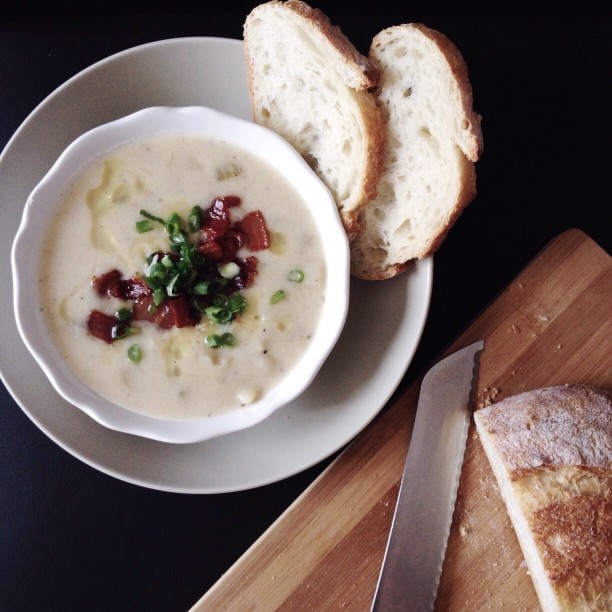 Three words- Loaded. Baked. Potato. Yaaassss! Who doesn't like baked potatoes with all the fixins. So, pretend your potato leek soup is a blank baked potato canvas and load it up. Think cheese, pieces of bacon, sour cream, and chives. Hey, if you like to add jalapeno slices or olives, go for it. It's totally up to you, and because this soup is tasty to start with and so are all of the toppings there's really no way you can go wrong.
Butternut Squash Soup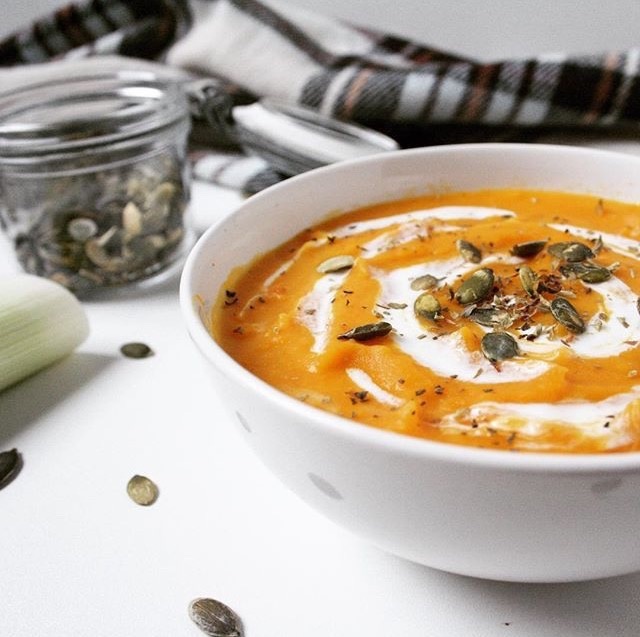 With butternut squash soup, we like to add a little crunch and salt. For us, that means top it with some pumpkin seeds. If you're feeling extra fancy, you can even add a bit of goat cheese or sour cream. To take it one more step further, sprinkle it with a few pomegranate seeds too for a nice little pop. If you add all three, it will look like a restaurant soup, we promise. Send us some photos.
The other route you can go here is to again add some crispy bacon. Enough said.
Or, if you want to go a little sweeter, you can top it with pecans (candied or not), creme fraiche (or sour cream), and fried sage. It's a little fancier because of the fried herbs, plus it smells amazing and tastes wonderful.
Carrot Ginger Soup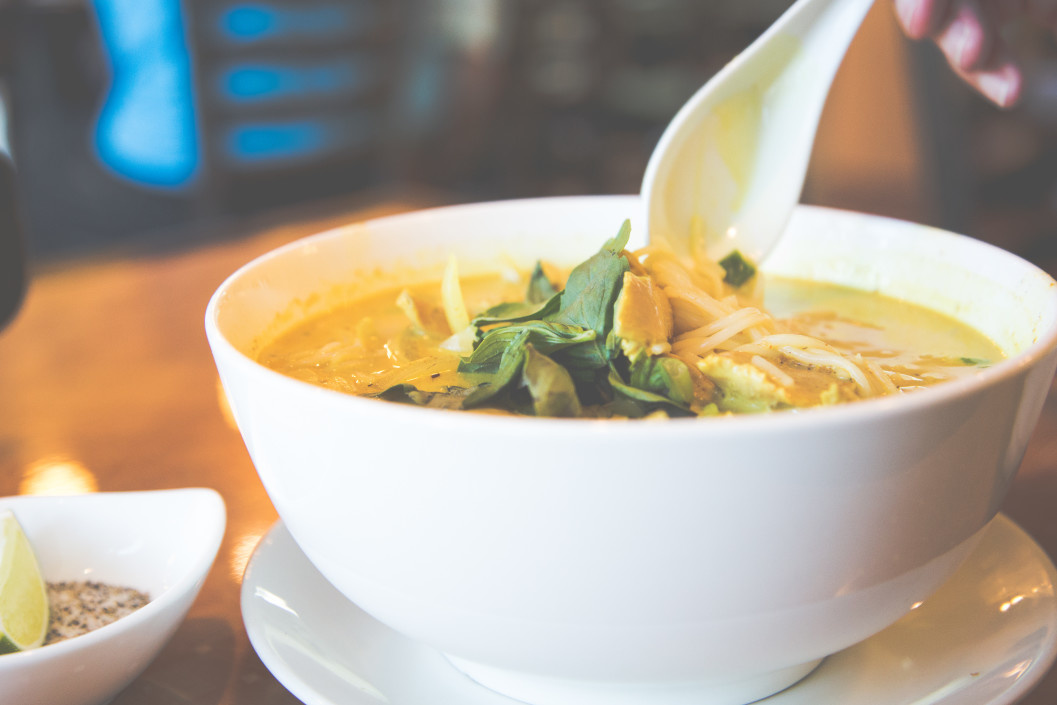 To make this with a Thai twist, try adding some shredded chicken, rice noodles, curry paste or powder, and cilantro. Definitely ups the ante and turns what is basically carrots and broth into a truly filling meal.
Or a vegetarian favorite is to roast a bunch of veggies, think broccoli, delicata squash, cauliflower, and zucchini (really whatever you have!) and add them on top of the piping hot bowl of carrot soup. This turns the carton of carrot soup into a full healthy meal.
Mushroom Soup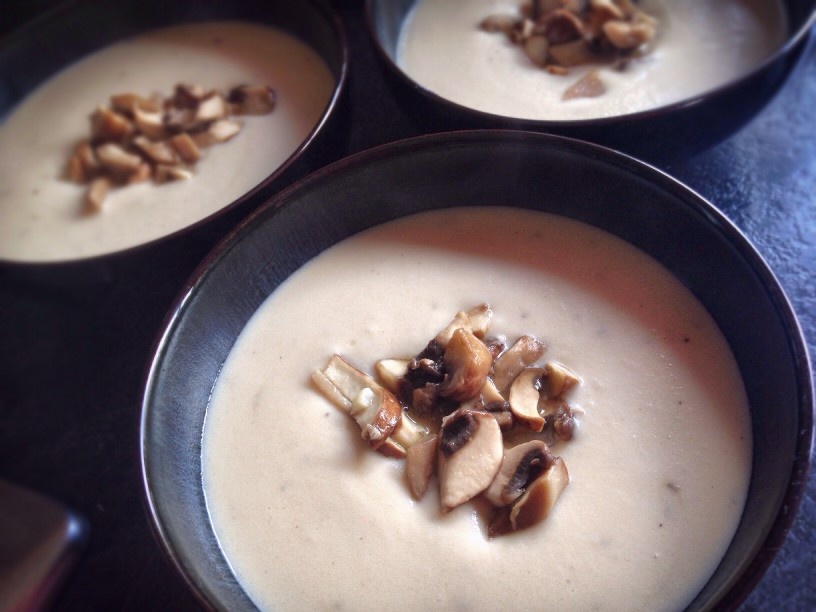 This might sound like an obvious one, but we like to saute up some fresh mushrooms and add those to our carton of mushroom soup. They add some texture and a nice fresh earthiness that gets a little lost in a shelf-stable soup. Consider tossing some cooked quinoa or barley into the mix to really bulk it up.
For you meat lovers, a carton of mushroom soup is a perfect base for cheeseburger soup! Saute ground beef and potato chunks with a clove of garlic. Then add it to the soup and melt some swiss cheese on top. We love this mushroom-y cheeseburger soup almost as we love a real cheeseburger.
These are just a few ideas and of course, the list of add-ins and toppings is endless. So get creative, and don't just settle into believing that your soup has to go from the carton, to the stovetop, to the bowl without gaining any extra oomph. Just because it's cold outside doesn't mean your meals have to be bland. You've got this, without having to buy anymore chunky canned soups, and none of them really take all that much work.