Alison Mountford from Ends and Stems Shares Her Meal Planning Tips
Plus, a 25% Discount for Because Health Readers!
Have you ever had an ingredient go bad because you didn't know what to cook with it? Or end up making so much pasta that your meal for one could now serve fifty? We've all been there. After spending years in the food industry, Alison Mountford saw firsthand how much perfectly good food gets thrown out during meal preparation. This lead her to create Ends and Stems, a meal planning service that curates recipes and shopping lists to make mealtime easier for you while reducing the environmental impact of food waste. Read on for a Q&A with the founder.
PS: Because Health readers can receive 25% off a monthly or annual subscription using the code Because
BH: Why is food waste an important issue for you?
AM: I've been a professional chef for 15 years. My first business was a meal delivery and catering service. As the owner of a small food establishment, it was just good business sense to use everything up and not waste edible food. I sold that business in 2015, but I wasn't sure what my next step was, honestly I was a little bit lost. Right around that time, the NRDC released it's landmark report measuring how much food is wasted in America, much of it in our own homes, and detailed the dramatic effect this waste has on the planet.
Everything clicked for me when I read this. My entire cooking career had been dedicated to helping busy people and families reduce stress around dinner time and encourage them to cook more, eat better, and shop better. And for my entire life, I have been an outdoors person. Following the health of our planet and taking action to improve it has always been a core value and it was only strengthened by the birth of my daughter, also in 2015. Reducing food waste at home is something small that we can all do everyday and it can add up to something big. Often, I feel helpless at some of the major issues our country and planet are facing, but helping busy people reduce food waste doesn't cost them time or money – it saves both – and that makes it super fun to educate about and promote.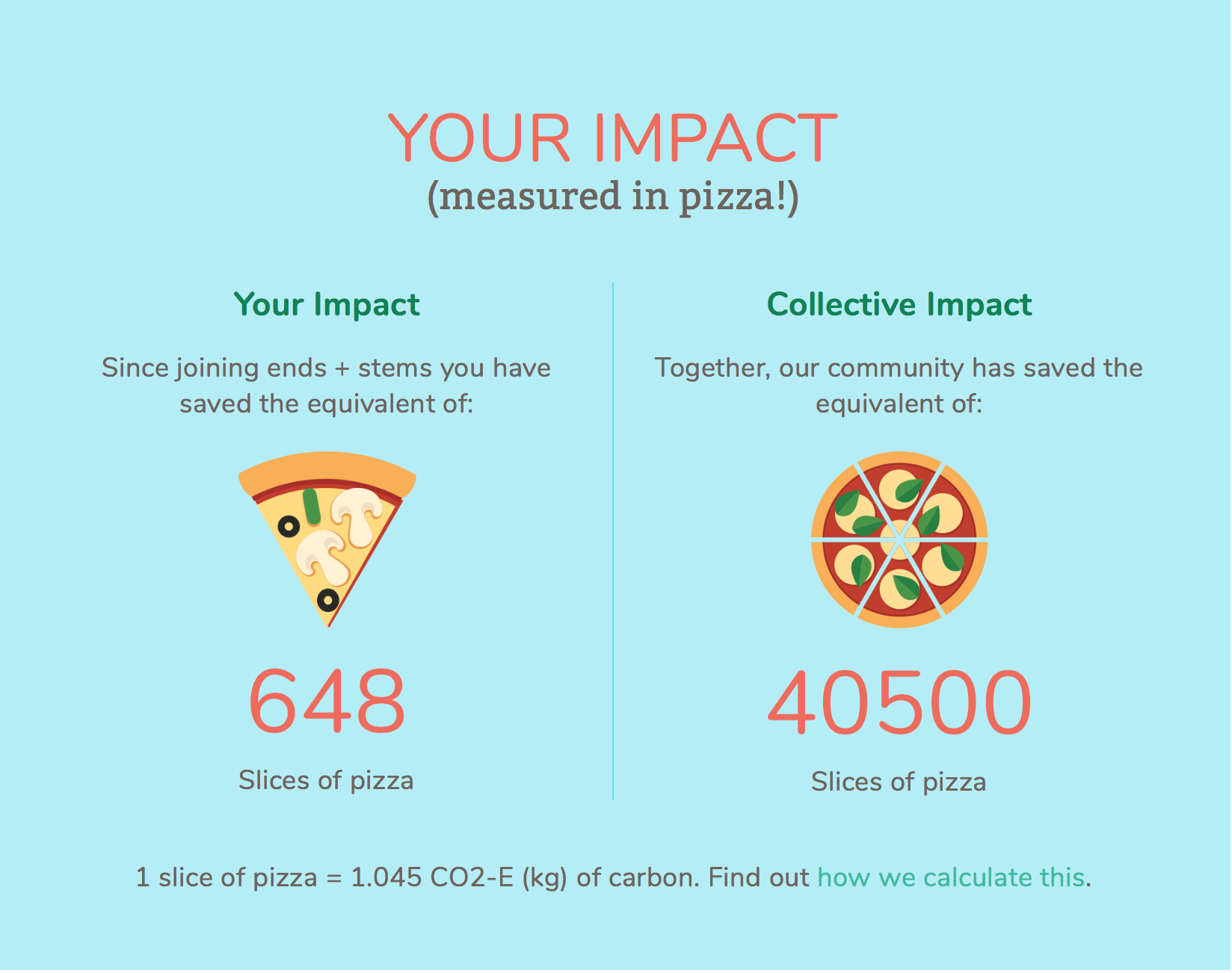 BH: What inspired you to start a meal planning business?
AM: Once I knew that as a chef I had to talk about cooking to reduce food waste, I needed a business model. I had been in business long enough to know that creating an idea in my own head, alone at my desk was not a recipe for success. So, I took the internet and starting interviewing people. I used a free survey tool and put out a questionnaire. Within 48 hours, I had just shy of 1000 responses! I asked people if they cared about climate change (yes), food waste (also yes), and how they were struggling at dinner time. 83% of those surveyed named "Deciding what to buy and cook" as a top concern! I expected the answer would be grocery shopping or actually doing the cooking, but it turns out that the emotional labor of choosing a recipe and making sure you have the ingredients was driving people nuts.
From there, I refined the idea to include impact reporting and tested ways to change the convention of recipe writing so that the meals are faster, easier, and use everything up.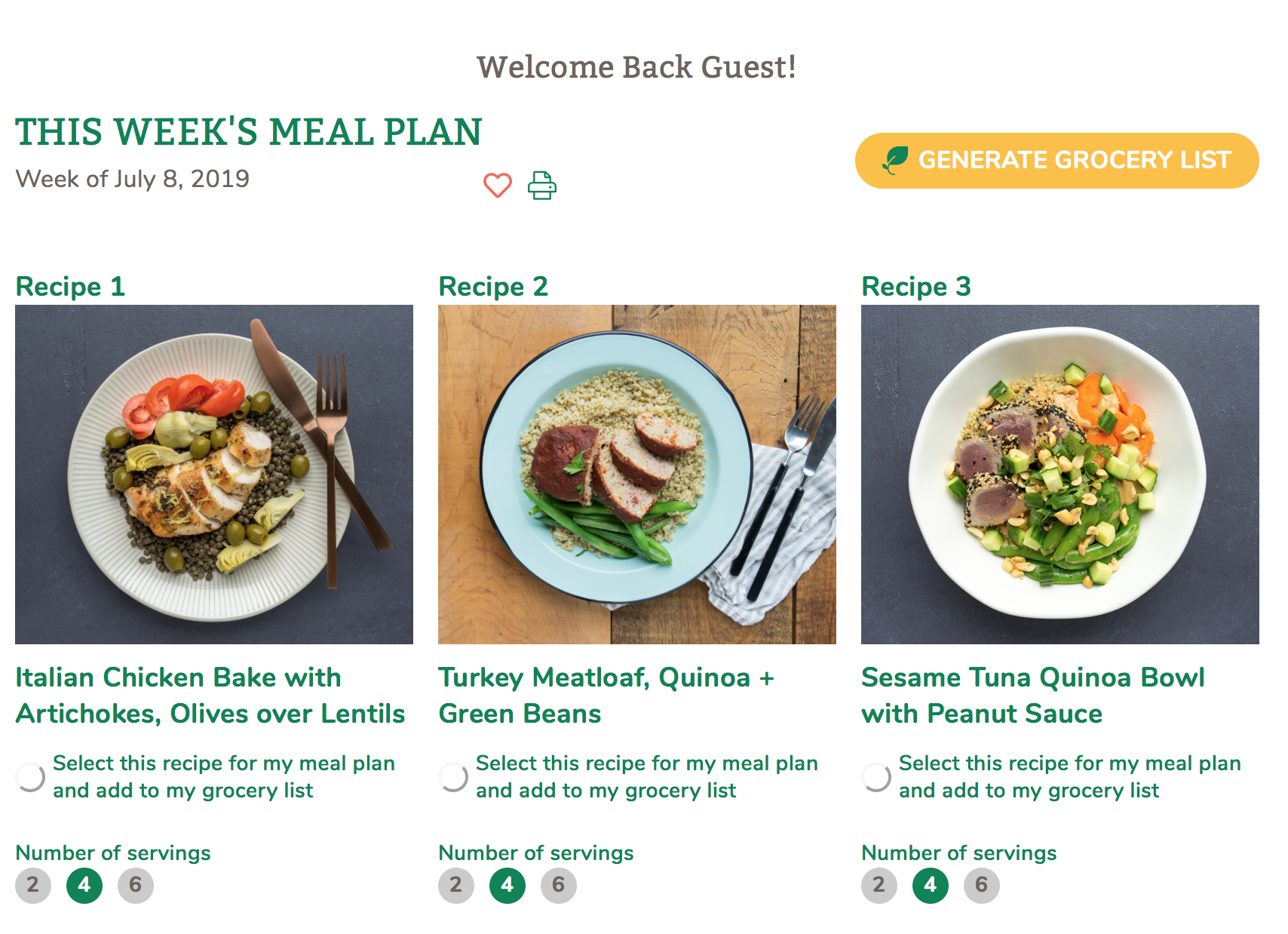 BH: Is food waste an issue that you see other professional chefs embracing? Can you tell us more about food waste in the food service industry?
AM: Yes, I feel very excited about the role of chefs in food waste and the greater movement to combat climate change.
In my experience, chefs are the least likely group of people to let food go to waste. In the breakdown of where food is wasted, restaurants rank high, but do you know more specifically where the food is wasted? On the consumer side. Any thriving restaurant manages food cost tightly, meaning there's not that much food wasted in preparation. Diners however, are conditioned to look for large portions, free bread/chips, we over order, and we don't follow through to take home and eat leftovers.
Chefs also have the advantage of knowing how to use a product in multiple ways and can minimize waste and reinvent leftovers.
I was recently at a conference with some of the best chefs in the world and the focus of the entire day was how chefs can use our position and influence to reduce food waste and act on multiple other initiatives to combat climate change – reduce plastic waste, support bee habits, reject monocropping, buy from farms doing carbon capture, reduce portion sizes, educate diners, and so many others.
BH: What are your top 3 tips for people who want to start meal planning but have never done it before?

AM: 1) Get in the habit of writing ideas down when they pop in your head. Thinking of dinner ideas on demand feels akin to writers block. I know I had some ideas…why can't I remember them? For me, this means keeping a running list on my phone or emailing recipes to myself when I see them. When it comes time to choosing a few recipes for the week, I have some help getting the ideas flowing.
2) Ask family members for input. This helps kids especially, buy into meal time and complain less. My 4 year old will ask for a specific fruit or vegetable, burritos, or noodles. I can factor these into the plan and she feels accounted for.
3) Be realistic about your week and willingness to commit. When I polled those thousand families, most were willing to cook just 2-3 times per week. Don't write a meal plan for 5 nights on your first attempt. Start small with just 2 recipes. Perhaps, choose one meal that you know will make excellent leftovers and double it. On super busy nights, plan for takeout or leftovers! My family always orders in on Wednesdays because my husband works later and brings the kids home later. We simply aren't starting from scratch that night of the week.
BH: What are some ways that people can make cooking fun?

AM: I think the single most important thing to do is cook when you have more time. That means, if you arrive home from work close to dinner time, prep your meals the day before or do most of it on Sundays. As a personal chef, I have prepared hundreds of thousands of meals 3-4 days before anyone will eat them. There's almost nothing that can't be stored overnight or longer and then reheated for dinner time. When you cook hangry (or with a hangry family nearby), it's never going to be fun.
My second tip to make cooking more fun is to rid yourself of any guilt stemming from a lack of variety. I see so many people, parents especially, lamenting that they don't cook enough variety and it's coming from comparing their own lives to an influencers feed on instagram. The real truth is that variety in foods is healthy, but you don't need to reinvent the wheel every night or week. Add variety when it truly feels fun but for busy weeknights, a simple home cooked meal is already a huge win, it does not have to be Pinterest worthy.