Holiday Decorating without the Plastic
Zero waste, natural, and sustainable decorations that are better for your health, and timeless
With Halloween solidly in the rearview mirror, the Holiday season is officially upon us. This also means that decorations are popping up everywhere. Everyone has holiday decorations on the mind, especially this year! While shiny tinsel and garlands might help you set the scene in your home, after the fact they are probably going to end up in the trash. If you are good about organizing, they might end up in a holiday box for next year, but chances are you will forget you had them and just get new ones again. To help you overcome the cycle and still fill your home with some adorable, fun, easy to reuse holiday decorations, we created a list of some of our favorite plastic-free holiday decorations. Many can be reused as they are more durable than plastic decorations and others are biodegradable and compostable!
---
Why the focus on plastic free? Plastic has some important uses in the world, but making (often) one-time-use decorations doesn't fall high on that list. And, both the production of plastic and the disposal of it can end up putting some of the chemicals used to create it into the world we live in, which means it can come back to haunt us in terms of our health (1). A lot plastic has additive like phthalates, lead, and fire retardants that have harmful health effects, plus plastic comes from fossil fuels! We don't love that, so we try to limit our use of plastic when we can. Decorating for the holidays is definitely one of those times. So, here's a list of some of our favorite plastic-free, healthy, and on theme holiday decorations.
From Nature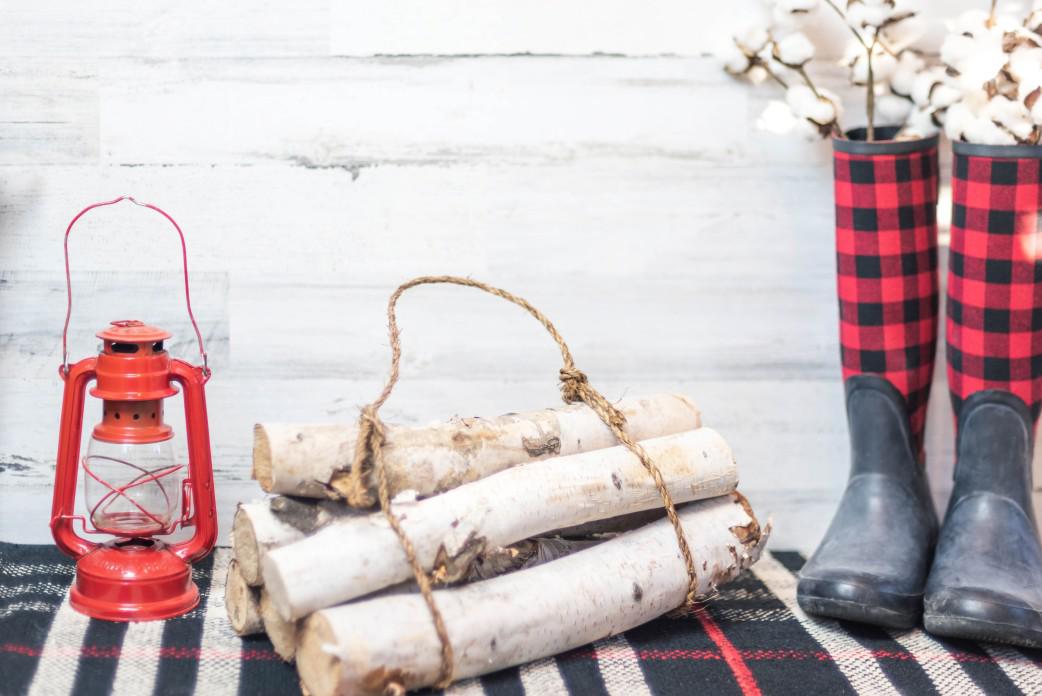 Birch logs
Their white bark gives them a snowy feel and makes them a great addition to table settings or vases full of dried flowers and cranberries. Tie some twine around them or a pretty ribbon to help create the perfect pile.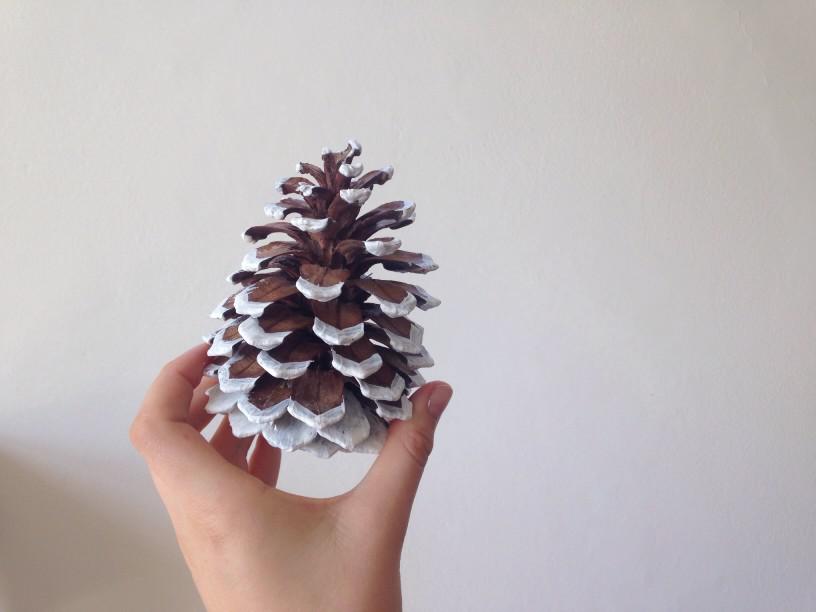 Pine Cones
You can either buy these at your local stores or go on an adventure to find ones in your neighborhood. They are totally festive, smell great, and look cool just piled in a bowl. You can also string some together to make a festive garland or paint the tips white for a frosty look. They also make great tree ornaments and are a perfect DIY project to do with kids!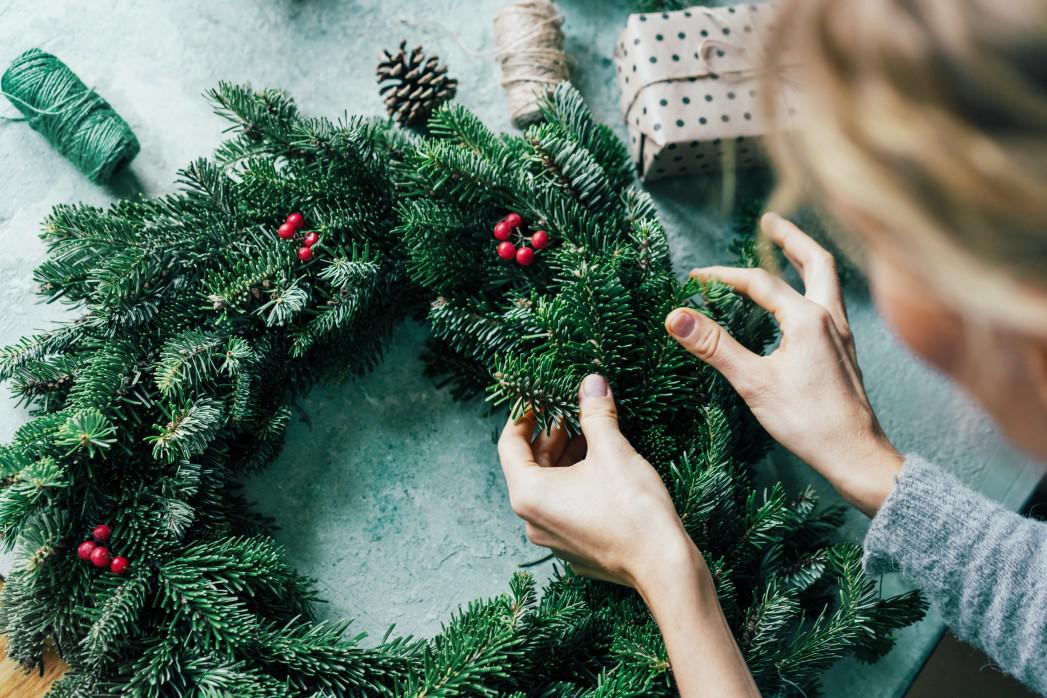 Garland and Wreaths
Looking for some hints of green in your decorating scheme? Grab some pieces of pine tree or other evergreens. You can attach them to a wire wreath frame, tie them together with string or wire, or even just place them in a vase and it will be sure to look beautiful. Some holly mixed throughout can add also work to add a pop of red. Skip the plastic tinsel and garland and go for the real thing.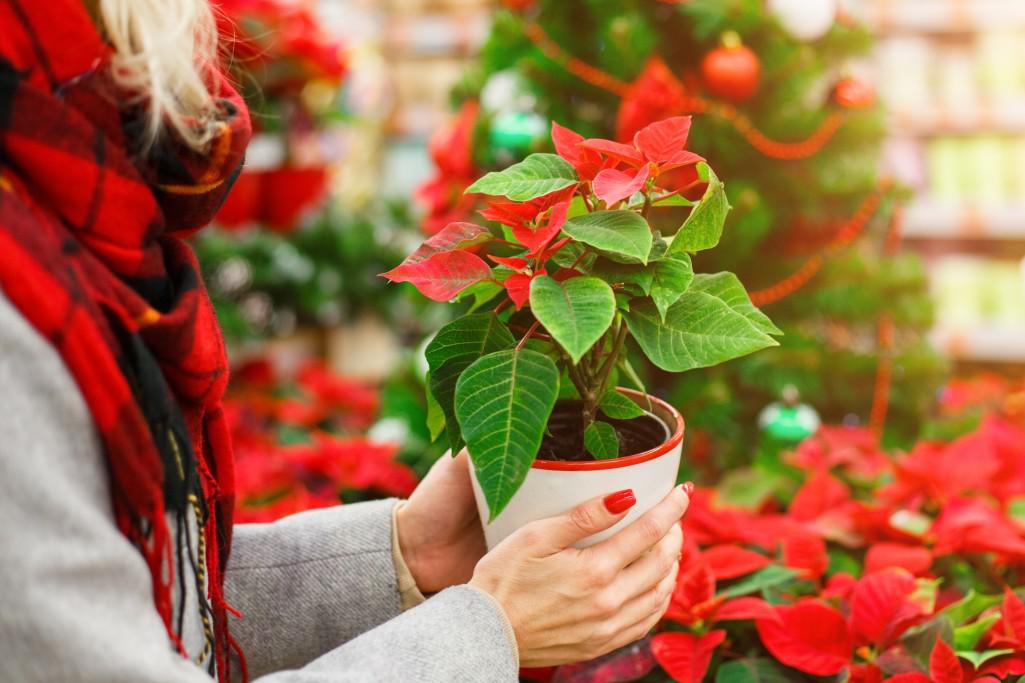 Flowers both fresh and dried
Dried flowers last for a long time and add some warmth to a room. Fresh flowers smell nice and of course always look pretty. Poinsettia are common this time of year, and because they are more like a plant, they tend to last longer. You can also put together bouquets of fall leaves or greenery that can look pretty cool. Even a fallen or branch you just pruned can be the perfect holiday accent.
From the Kitchen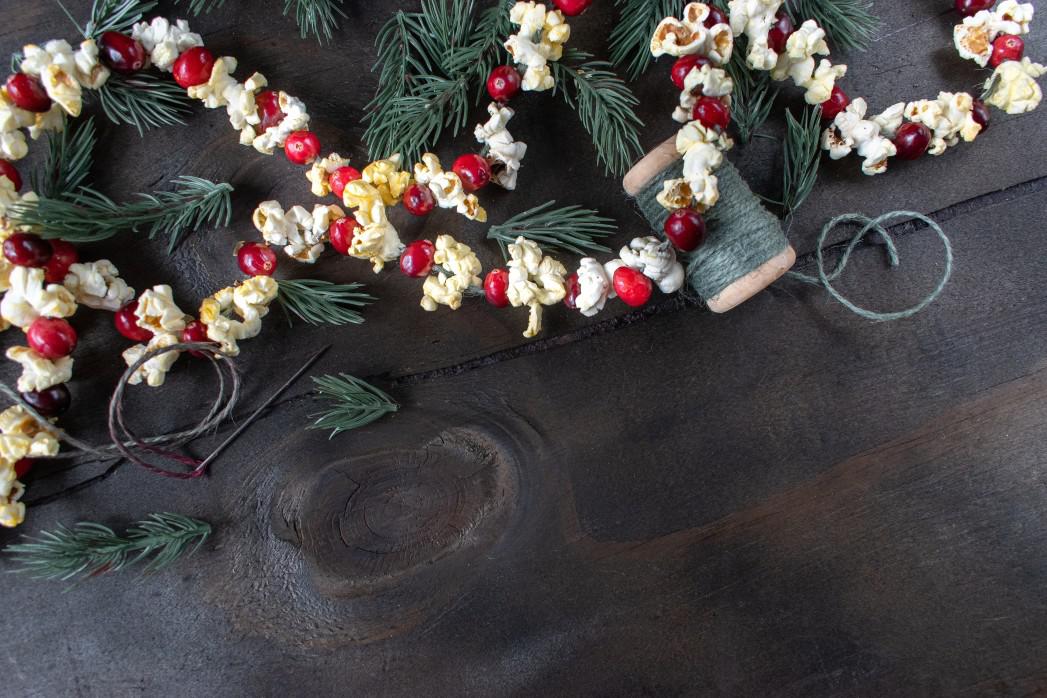 Cranberries and Popcorn
This is an old standby for a reason. It's super festive, a fun activity to put together with the family, and all the supplies are things you can pick up at the grocery store. Drape it around your tree, hang it in a window, place it around your fireplace, wherever it goes, it will look great! If you don't want to spend the time stringing, a glass jar, bowl or vase filled with cranberries or popcorn or both is also fun. We've also used cranberries in a glass jar with water surrounding a floating tea light candle too.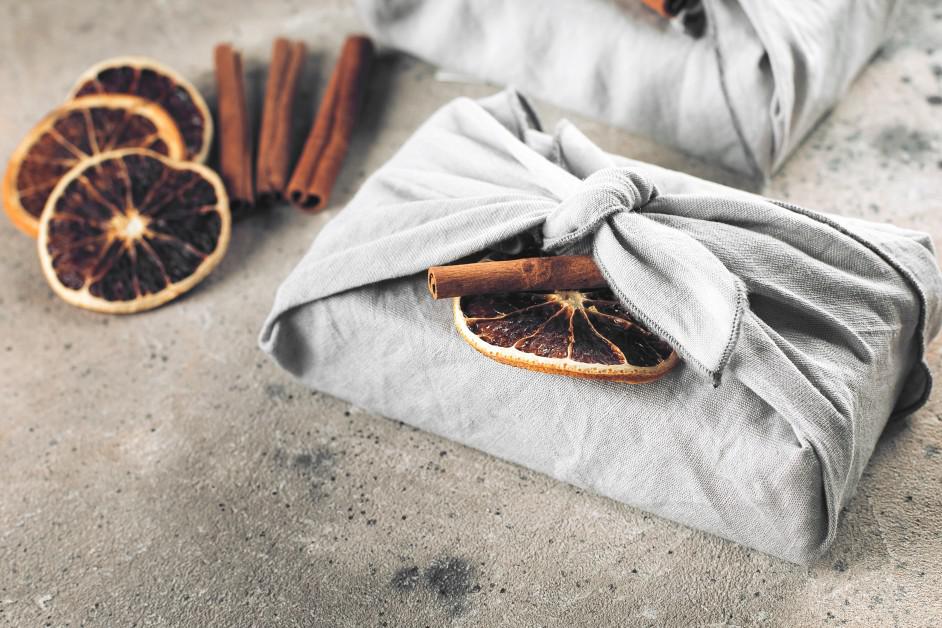 Dried Oranges and Cinnamon Sticks
Slice some oranges (or any citrus fruit) and dry them on low heat in the oven on a cookie sheet. About 3 hours at 200˚F should do the trick. Try mixing different types and sizes of oranges (like blood oranges!) to get a super natural beautiful look. You can use these in garlands, on wreaths, as part of any table setting or even to decorate presents. We love adding some cinnamon sticks to make things extra festive!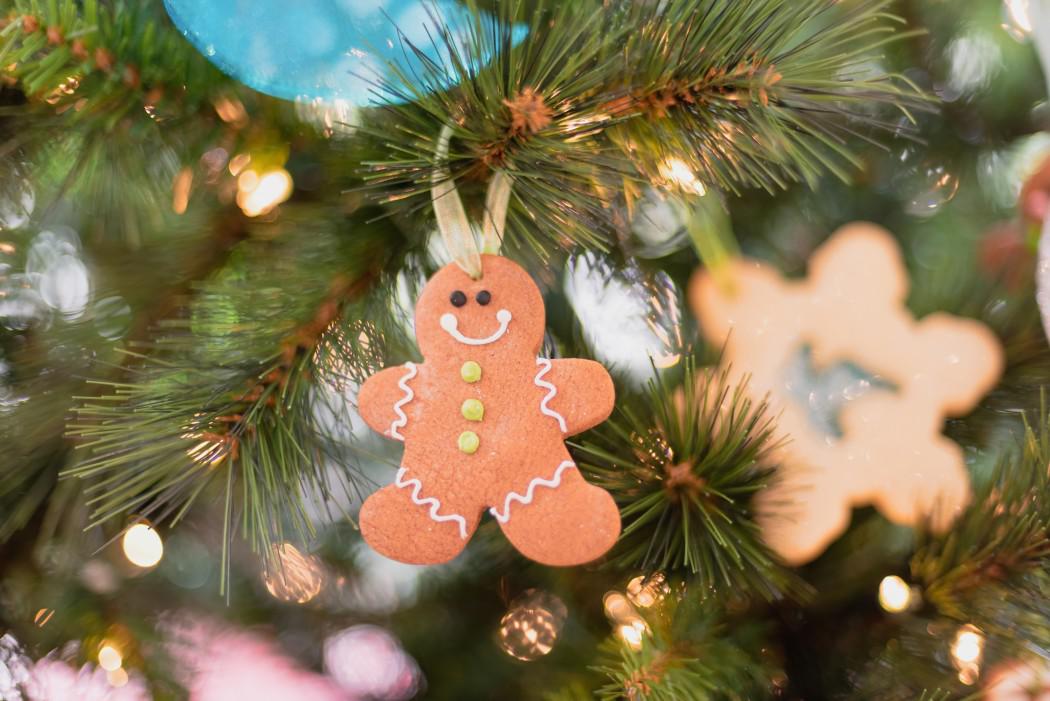 Cookies
When you're making holiday cookies, make a couple extra for stringing up as ornaments. Or get a clear cookie jar and pile some cookies in there. Not only will your decorations look good, but will taste yummy! Gingerbread works really well for decorations and are a fun thing to do as a whole family.
Recyclable or Reusable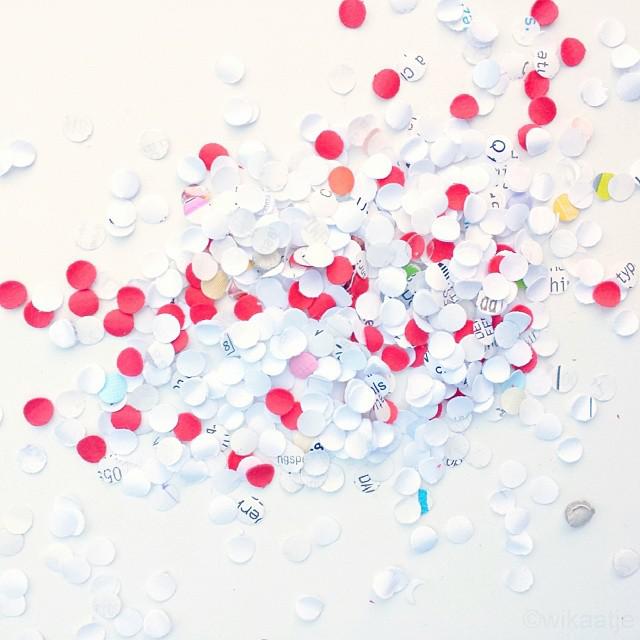 Paper confetti
If you like to use glitter or confetti, try looking for paper confetti instead of ones made of plastic or mylar. While those may be shinier, because of their shape and size, they are pretty good at polluting the environment and turning into microplastics in our waterways. Paper confetti can give you a similar effect, and it's totally recyclable. Plus, if you choose white, it sort of looks like snow. If you still want the sparkle, try choosing biodegradable glitters.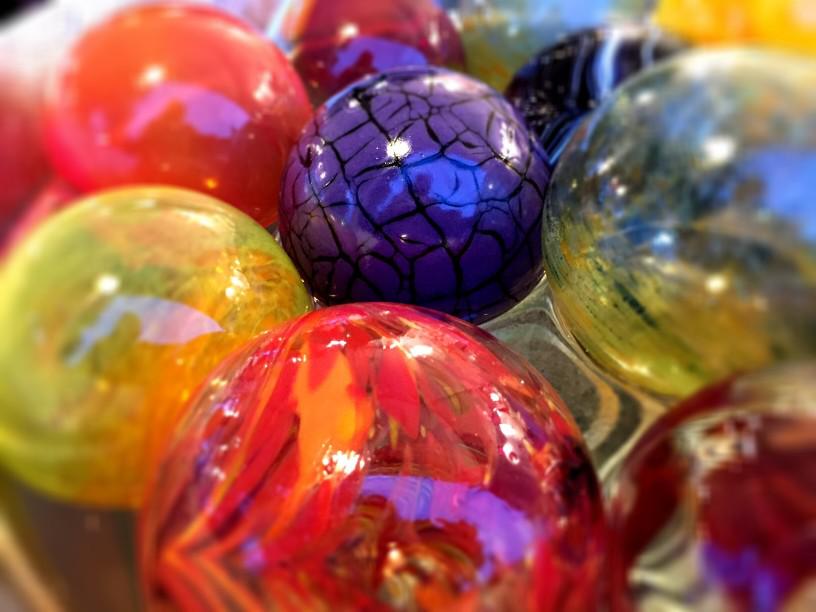 Ornaments
Ornaments come in all shapes, sizes, and materials. Some of your favorites from years past might be glass, wood, ceramic, or even metal, which is great. (This is just a note that if you are looking for new ornaments, stick with those materials,) Now, of course, you can put them on a tree, but ornaments also look great piled into vases. Think outside the box and put them to use throughout the house for a bit of pop.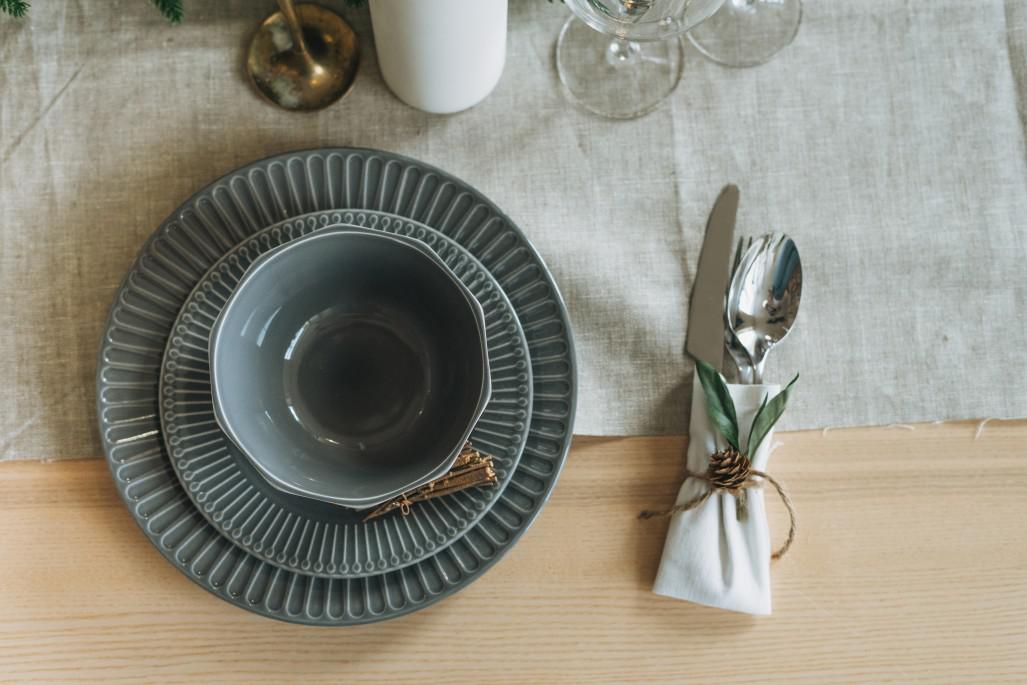 Burlap, Linen, and Cotton
These fabrics can add a more natural look to your decorations. Instead of creating a tablescape with fake snow, try putting this down as your base. Honestly, cotton table runners in white also look good. There's no need for fake snow from an aerosol can or a snow blanket to get that look – be creative! Side note: many "snow blankets" contain chemical flame retardants. Go for simple burlap or cotton to avoid these harmful chemicals.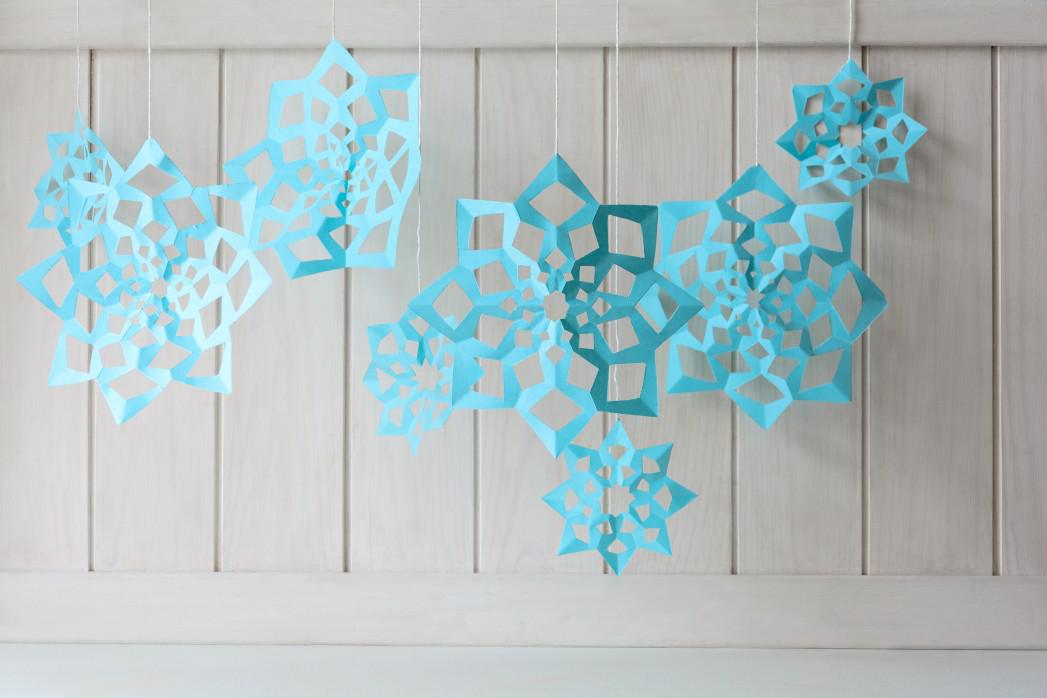 Paper Snowflakes and Garlands
Again, a classic. You can make them as intricate or as simple as you like. Make them small or large, it doesn't matter, they are fun. Same goes with paper garlands. You can make them by stringing the snowflake together, getting creative with other shapes, or just by making paper chains like you did as a kid. Speaking of which, this is a great way to get the kids involved and turn it into an afternoon craft project. They can even help place them around the house. These are a perfect swap for window decals that are often made of vinyl, which contains phthalates.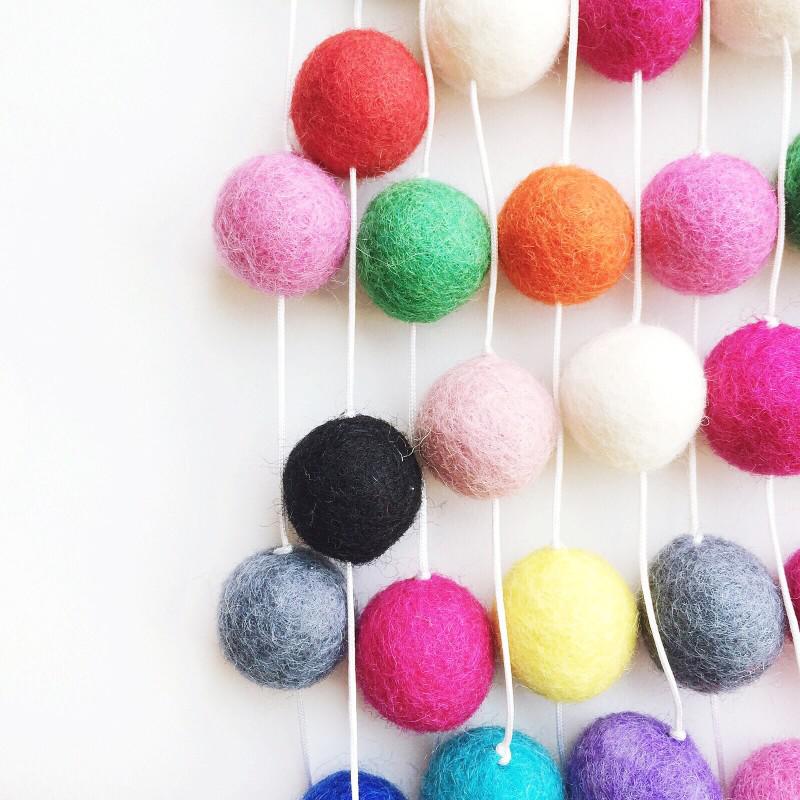 Ribbon, Yarn, and Felt
Again we're looking for a way to replace the sparkle and eye-catching nature of something shiny. While tinsel can add a magical look and feel to trees, it's often made of PVC, and as we all know, it can end up shedding small pieces everywhere. Instead of donning your fireplace or tree with tinsel, try using ribbon or yarn. It will still hang vertically and can come in thin strips like icicle tinsel. You can also buy felt pom pom and garlands that add a whimsical touch to your decorations.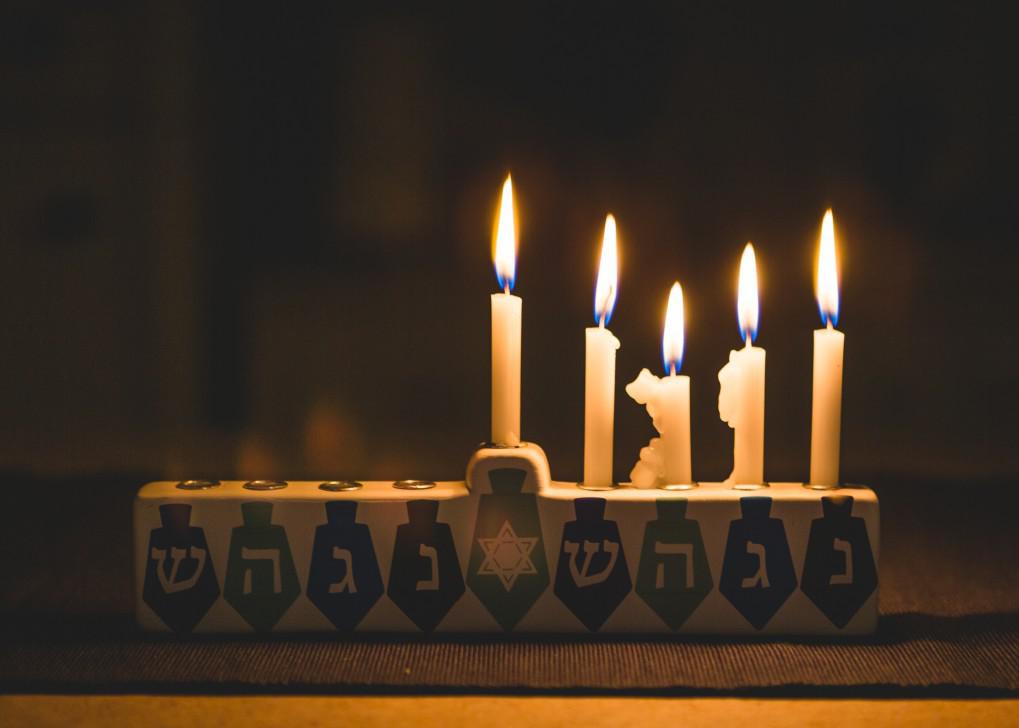 Candles
Last but not least, what are the holidays without candles! With the sun going down so early, candles are the perfect way to cozy up any living space. They look great even when they aren't lit. Just make sure to get candles with beeswax or natural waxes and avoid synthetic fragrances, which contain hormone disrupting chemicals. Read more about how to choose a healthier candle.
References
1) https://www.ncbi.nlm.nih.gov/pmc/articles/PMC3299092/